Hunger Mountain
2019 Guest Poetry Editor // TBA
2019 Guest Children's Lit Editor // Yamile Saied Méndez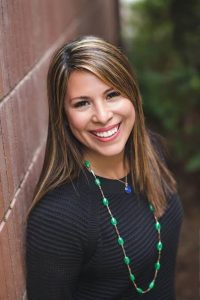 Yamile (sha-MEE-lay) is a fútbol obsessed Argentine-American. She's the mother of 5 kids and 2 adorable dogs. An inaugural Walter Dean Meyers Grant recipient, and a graduate of Voices of our Nations (VONA) and the Vermont College of Fine Arts MFA Writing for Children program, she's the author of the forthcoming picture book WHERE ARE YOU FROM? (HarperCollins, 2019) and the middle grade novels BLIZZARD BESTIES (Scholastic 2019) and ON THESE MAGIC SHORES (Tu Books/Lee and Low 2020). She's represented by Linda Camacho at the Gallt & Zacker Literary Agency.
2019 Guest Prose Editor // James Scott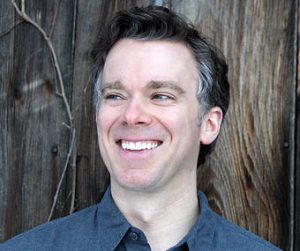 James Scott is the author of the national best-selling novel, The Kept, which was a finalist for the New England Book Award and an Amazon Best Debut of the Year.
His short fiction can be found in various anthologies and journals such as One Story, Ploughshares, and American Short Fiction and earned several Pushcart Nominations. A frequent fellow at Yaddo, James has also received awards and residencies from the Sewanee Writers' Conference, the Tin House Summer Writers Workshop, the Virginia Center for the Creative Arts, the Millay Colony, and the St. Botolph's Foundation. He was an issue editor at One Story, and fiction editor and later managing editor of Redivider. 
Currently, he lives in Rhode Island, where he created and hosts the podcast TK with James Scott, where he interviews writers, editors, publishers, book sellers, designers, and agents. He is at work on his second novel, tentatively titled A Full Restoration. 
Editor // Erin Stalcup


Erin Stalcup is the author of the story collection, And Yet It Moves (Indiana University Press, 2016), and the novel Every Living Species (Gold Wake Press, 2017). Her fiction has appeared in The Kenyon Review, The Sun, Hinchas de Poesía, and elsewhere, and her creative nonfiction was listed as a Notable Essay in The Best American Essays 2016. After teaching in community colleges, universities, and prisons in New York City, North Carolina, Texas, and Arizona, she now teaches in the MFA Program in Writing & Publishing at Vermont College of Fine Arts. You can read and hear some of her work at www.erinstalcup.com.
Designer // Paulina M. Johnson
Managing Editor // Cameron Finch
Assistant Children's Literature Editor // Tirzah Price
Assistant Fiction Editor // Andrea Rothman
Assistant Creative Nonfiction Editor // Valentyn Smith
Assistant Poetry Editors // Kayleigh Marinelli and Lenore DeCerce
Creative Nonfiction Manuscript Readers // Ellen Sprague, Anne McGrath, Josiane Chriqui, Kate Tagai, Camilla Sanderson, Linda Murphy Marshall, Catherine Buni, Lauren Lang, Lindsay Gacad & Blake Z. Rong
Poetry Manuscript Readers //  Emily Vizzo, Adam Grabowski, Bethany Armstrong, Rebecca Irene, Domenic Scopa, Karen Cygnarowicz, & Pam Winters
Children's Literature Manuscript Readers // Michele Anderson-Heroux, Jenn Bailey, Kristy Everington, Debra Markee, Patrick Graff, Galen Longstreth, Ann Malaspina, Sabrina Mock-Rossi, Jay Whistler, Kat Miller, Kathy Quimby, Denise Santomauro, Mae Pelster, Rachel Coleman, Til Turner, Susan Korchak, Sharon Van Zandt, Linda Washington, & Anne Westrick
Fiction Manuscript Readers // Aaron Fentress, Anthony Caputa, Deanne Battle, Carolyn Ogburn, Chanel Dubofsky, Frank Richardson, Jean-Marie Saporito, Jessica Gilbert Redman, Gwen Mullins, Kraig Pickel, Nicole Chu, Nikki Anderson, Rebecca Ring, Roberta Levine, Wendy Trimboli, Anne Ney, Linda Murphy Marshall, Kathryn Roberts, Amy Braun, Amy Mindell, Barbara Drumheller, Cheska Lynn, Melissa Koss, Michael Carson, Julian Delfino, Peggy Carouthers, Marcie Friedman, Rhonda Zimlich, Abigail Pettit, Monica Lee Copeland, Suzanne Barefoot, Desmond Peeples, Mariah Hopkins, Ma'ayan D'Antonio, Samuel Kolawole, Sarah Leamy, Christa Guild, Laura Kujawa, Paul Daniel Ash, Bianca Vinas, & Lindsey Brownson
Ephemeral Artery
Webmasters // Desmond Peeples and Sarah Leamy
Book Reviews Editors // Lindsay Gacad, Christa Guild and Sarah Leamy
Interviews Editors // Desmond Peeples, Paul Daniel Ash, and Ma'ayan D'Antonio
Craft Essays Editors // Christa Guild and Mariah Hopkins
Etc. Editors // Paul Daniel Ash and Laura Kujawa
Art & Design // Blake Rong and Laura Kujawa