Hunger Mountain
2018 Guest Prose Editor // Melissa Febos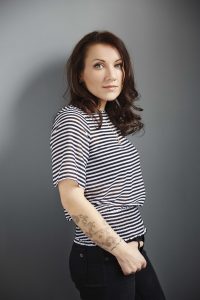 Melissa Febos is the author of the memoir, Whip Smart (St. Martin's Press 2010), and the essay collection, Abandon Me (Bloomsbury 2017). Her work has appeared in venues including The Kenyon Review, Tin House, Granta, The Believer, Prairie Schooner, Glamour, Salon, New York Times, Guernica, Dissent, Poets & Writers, Lenny Letter, The Guardian, Elle UK, Vogue.com, and her essays have won prizes from Prairie Schooner, Story Quarterly, and The Center for Women Writers. She is a three-time MacDowell Colony fellow, and has also received fellowships from the Bread Loaf Writer's Conference, Virginia Center for Creative Arts, Vermont Studio Center, The Barbara Deming Memorial Fund, Ragdale, and Lower Manhattan Cultural Council. The recipient of an MFA from Sarah Lawrence College, she is currently Assistant Professor of Creative Writing at Monmouth University, serves on the Board of Directors for VIDA: Women in Literary Arts, and co-curated the Manhattan reading and music series, Mixer, for ten years. She lives in Brooklyn. You can find her online at http://melissafebos.com/about/.
2018 Guest Poetry Editor // Donika Kelly
Donika Kelly is the author of BESTIARY (Graywolf 2016), winner of the 2015 Cave Canem Poetry Prize, long listed for the National Book Award (2016), and a finalist for a Lambda Literary Award (2017). A Cave Canem Graduate Fellow, she received her MFA in Writing from the Michener Center for Writers and a Ph.D. in English from Vanderbilt University. Her poems have been appeared or are forthcoming in Virginia Quarterly Review, Tin House, and Gulf Coast. You can find her online at http://donikakelly.com.
2018 Guest Children's Lit Editor // Ibi Zoboi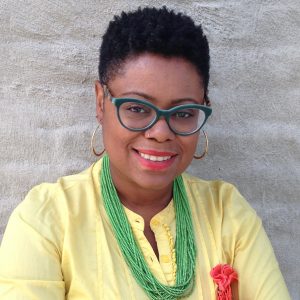 Ibi Zoboi holds an MFA in Writing for Children & Young Adults from Vermont College of Fine Arts. Her writing has been published in The New York Times Book Review, the Horn Book Magazine, and The Rumpus, among others. Her debut novel, AMERICAN STREET, was published by Balzer + Bray, an imprint of HarperCollins Publishers and has received five starred reviews. Her next YA novel, PRIDE, is due out in the Fall of 2018. Her middle grade debut, MY LIFE AS AN ICE-CREAM SANDWICH is forthcoming from Dutton/Penguin Books. She lives in Brooklyn with her husband, and their three young children. You can find her online at www.ibizoboi.net.
Editor // Miciah Bay Gault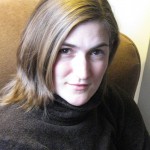 Miciah Bay Gault's fiction and essays have appeared in Tin House, The Sun Magazine, Agni, The Southern Review, The Literary Review, and in the anthology Contemporary Vermont Fiction. She is director of the MFA in Writing & Publishing at Vermont College of Fine Arts, editor of Hunger Mountain, and coordinator of the Vermont Book Award.
Design/Layout Editor // Paulina M. Johnson
Managing Editor (Editorial Fellow) // Cameron Finch
Assistant Children's Literature Editor // Tirzah Price
Assistant Fiction Editor // Andrea Rothman
Editorial Assistant for Fiction //Dale Francis Smith
Assistant Creative Nonfiction Editor // Valentyn Smith
Assistant Poetry Editors // Kayleigh Marinelli and Lenore DeCerce
Creative Nonfiction Manuscript Readers // Ellen Sprague, Kate Tagai, Camilla Sanderson, Linda Marshall, Catherine Buni, Lauren Lang, Lindsay Gacad & Blake Z. Rong
Poetry Manuscript Readers //  Emily Vizzo, Rebecca Irene, Domenic Scopa, Karen Cygnarowicz, & Pam Winters
Children's Literature Manuscript Readers // Michele Anderson-Heroux, Jenn Bailey, Kristy Everington, Patrick Graff, Galen Longstreth, Ann Malaspina, Kat Miller, Kathy Quimby, Denise Santomauro, Til Turner, Sharon Van Zandt, Linda Washington, & Anne Westrick
Fiction Manuscript Readers // Aaron Fentress, Anthony Caputa, Carolyn Ogburn, Chanel Dubofsky, Frank Richardson, Jean-Marie Saporito, Jessica Gilbert Redman, Kraig Pickel, Nicole Chu, Nikki Anderson, Rebecca Ring, Roberta Levine, Wendy Trimboli, Anne Ney, Linda Marshall, Kathryn Roberts, Amy Braun, Amy Mindell, Barbara Drumheller, Cheska Lynn, Melissa Koss, Michael Carson, Julian Delfino, Marcie Friedman, Rhonda Zimlich, Abigail Pettit, Monica Lee Copeland, Suzanne Barefoot, Desmond Peeples, Mariah Hopkins, Ma'ayan D'Antonio, Samuel Kolawole, Sarah Leamy, Christa Guild, Laura Kujawa, Paul Acciavatti, Bianca Vinas, & Lindsey Brownson
Ephemeral Artery
Webmasters // Desmond Peeples and Sarah Leamy
Book Reviews Editors // Lindsay Gacad, Christa Guild and Sarah Leamy
Interviews Editors // Desmond Peeples, Paul Acciavatti, and Ma'ayan D'Antonio
Craft Essays Editors // Christa Guild and Mariah Hopkins
Etc. Editors // Paul Acciavatti and Laura Kujawa
Art & Design // Blake Rong and Laura Kujawa