Hunger Mountain
2016 Guest Prose Editor // Jedediah Berry
J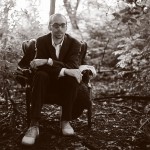 edediah Berry's first novel, The Manual of Detection, won the Crawford Award and the Hammett Prize. The book has been translated into a dozen languages, and an audio adaptation was produced by BBC Radio. His short fiction appears in journals including Conjunctions, Fairy Tale Review, and Ninth Letter. His story in cards, "The Family Arcana," was published in the form of a poker deck by Ninepin Press, for which he serves as co-editor. He lives in Western Massachusetts and teaches at the Solstice MFA Program of Pine Manor College.
2016 Guest Poetry Editor // Iain Haley Pollock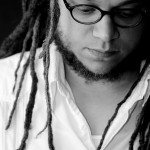 Iain Haley Pollock is the author of Spit Back a Boy, winner of the 2010 Cave Canem Poetry Prize. His new work has appeared in African American Review and online at the Academy of American Poets and Poetry Society of America websites. He teaches English at Rye Country Day School in Rye, New York, and is on the poetry faculty at Pine Manor College's Solstice MFA Program.
2016 Guest Children's Lit Editor // Laura Williams McCaffrey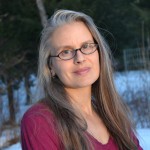 Laura Williams McCaffrey's stories have been published by Cicada, YA Review Network, Solstice Literary Magazine, and Soundings Review. Her story "Into the Vast" was awarded the 2014 SCBWI Magazine Merit Award for fiction. In February 2016, Clarion Books released Marked, a dystopian mixed-media fantasy for teens. She's the author of two children's fantasy novels, Water Shaper, selected in 2007 for the NYPL Books for the Teen Age list, and Alia Waking, an IRA Notable Book and a Teens' Top Ten Books nominee. Alia Waking also was a nominee for the Dorothy Canfield Fisher Award. Laura teaches at Solstice, the low-residency MFA program at Pine Manor College, as well as at Pacem School, an independent school for middle and high school students.
Editor // Miciah Bay Gault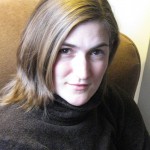 Miciah Bay Gault's fiction and essays have appeared in Tin House, The Sun Magazine, Agni, The Southern Review, The Literary Review, and in the anthology Contemporary Vermont Fiction. She is director of the MFA in Writing & Publishing at Vermont College of Fine Arts, editor of Hunger Mountain, and coordinator of the Vermont Book Award.
Assistant Editor // Katie Stromme
Visual Art Editor // Humberto Ramirez
Assistant Creative Nonfiction Editor // Laurie Easter
Assistant Poetry Editor // Rebecca Macijeski
Assistant Children's Literature Editor // Tirzah Price
Assistant Fiction Editor // Andrea Rothman
Editorial Assistant for Fiction //Dale Francis Smith

Contributing Editor // Daniel Torday
Editorial Fellow // Lara Gentchos
Contributing Fellows // Jennifer Gibbons & Michael Demyan
Creative Nonfiction Manuscript Readers // Ellen Sprague, Hollie Loveless, Holly Huckeba, Jennifer Thornburg, Judy Padow, Kate Tagai, Leslie Ward, Melissa Cronin, Mo Duffy Cobb, & Catherine Buni
Poetry Manuscript Readers // Nancy Bryan, Audrey Friedman, Laura McCoy, Shea Montgomery, Caitlyn Paley, Emily Vizzo, Summar West, & Kenny Williams
Children's Literature Manuscript Readers // Kelly Barson, Kelly Bingham, Stephen Bramucci, Cheryl Coupe, Meredith Davis, Jessica Dils, Melanie Fishbane, Gwendolyn Heasley, Robin Herrera, Maureen Hourihan, Daphne Kalmar, Ann Jacobus Kordahl, Elizabeth Kuelbs, Galen Longstreth, Lianna McSwain, Kat Miller, Hannah Moderow, Sandra Nickel, Ellen Reagan, Lori Steel, Mima Tipper, Sharon Van Zandt, Linda Washington, Anne Westrick, & Meg Wiviott
Fiction Manuscript Readers // Nikki Boss, Jennifer R. Cohen, Chanel Dubofsk, Aaron Fentress, Warren G. Green, Angela Hart, Aj Jones, RF Levine, K. C. Norton, Carolyn Ogburn, Kraig Pickel,  Neal Gilbert Redman, Jessica Gilbert Redman, Frank Richardson, Wendy Roberts, Jean-Marie Saporito, & Barbara Sosman
Ephemeral Artery
Administrator // Michael Demyan
Art Director // Michael Demyan
Assistant Art Director // Tyler Friend
Managing Editor // Tierney Ray
Assistant Managing Editor // Magaly Garcia
Webmaster // Jeremy Wolf
Book Reviews Editors // Daniel Cretero & Jad Yassine
Assistant Book Reviews Editor // Amelia Marchetti
Interviews Editors // Breanne Cunningham & Brianna Stallings
Craft Essays Editors // Jennifer Kathleen Gibbons & Gina Tron
Etc. Editor // Lara Gentchos
Assistant Etc. Editor // Amy O'Neal