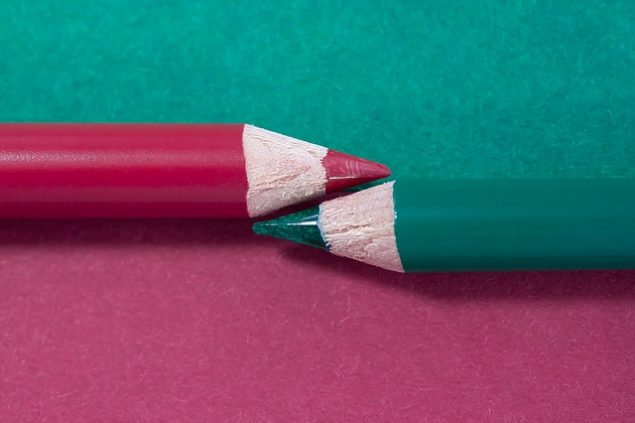 One first place winner and one runner-up awarded prize money and publication
Montpelier, Vt.—Hunger Mountain, the Vermont College of Fine Arts Journal of the Arts, today announced the winners of the 2015 Howard Frank Mosher Short Fiction Prize: Hope Chernov, of Maplewood, N.J., placed first for her short story, "Things I Think About While Swimming;" and Lisa Nikolidakis, of Newburgh, Indiana, is the runner-up for her story, "Heliciculture."
The contest received over 300 entries and was judged by Daniel Torday, novelist, National Jewish Book Award winner, and director of Creative Writing at Bryn Mawr College.
"I read the finalists with great interest," said judge Daniel Torday. "What stood out about 'Things I think about while swimming' was a clarity of vision and hard-nosed edge to the language, and a kind of clear-eyed sense of voice that made me think of Joy Williams, Deborah Eisenberg, even Miranda July and George Saunders. The writer's humor and precision really made this piece stand out as the winner," he said.
"This story, 'Things I Think About While Swimming,' by Hope Chernov, is why we do this," said Hunger Mountain Fiction Editor Barry Wightman. "We read and read and read, story after story, and then, one morning, a piece like this one rolls across your desk, onto your screen—it's lit up, fizzing like a roman candle, ready to explode. And we smile, marveling at this rare pleasure—a story fraught with emotion, voice, humor, risk. A virtuoso performance. It's a joy to find and publish a diamond such as this," he said.
The winner receives $1,000 and publication in the next print issue of Hunger Mountain, due out in the spring of 2016. The winning story will also appear, along with the runner-up, in a special online prizewinner issue of Hunger Mountain.
The full list of finalists are listed on the Hunger Mountain website at hungermtn.org/contests.
###
About Hope Chernov
Hope Chernov was born and raised on the mean streets of Northeast Philadelphia, where her formative years were spent eating hoagies, cheering the local sports teams and plotting her escape. After a few detours, she settled in New York City and worked as an actor for over a decade. She now lives with her husband and two children in Maplewood, N.J., where she is at work on a novel.
About Daniel Torday
Daniel Torday is the author of the novel The Last Flight of Poxl West, recently published with St. Martin's Press. His novella, The Sensualist, won the 2012 National Jewish Book Award for debut fiction. Torday's stories and essays have appeared in Esquire Magazine, Glimmer Train, n+1, The New York Times and The Paris Review Daily. A former editor at Esquire, Torday serves as an editor at The Kenyon Review. He is the director of creative writing at Bryn Mawr College.
About the Howard Frank Mosher Short Fiction Prize
Named after Howard Frank Mosher, award-winning author of thirteen books—four of which have been made into acclaimed feature movies—the Howard Frank Mosher Short Fiction Prize began at Hunger Mountain in 2004, to recognize outstanding fiction writing from emerging authors. The inaugural contest was awarded to Josh Wilker of Chicago, as judged by Robin Hemley. The prize is open to all writers, who may submit one original, unpublished story under 10,000 words. The deadline for the 2016 Howard Frank Mosher Short Fiction Prize is March 1, 2016, with judge TBD.
About Hunger Mountain
Founded in 2002 by Caroline Mercurio, Hunger Mountain is a print and online journal of the arts publishing fiction, poetry, creative nonfiction, visual art, young adult and children's writing, and literary miscellany. The mission is to cultivate engagement with and conversation about the arts by publishing high-quality, innovative literary and visual art by both established and emerging artists, offering opportunities for interactivity and discourse. Its editorial offices are located at the Vermont College of Fine Arts (VCFA) in historic Montpelier, Vt. The print issue comes out annually in the spring, and online content changes on a regular basis. Learn more at hungermtn.org.
https://hungermtn.org/wp-content/uploads/2015/09/colored-pencil-3985284_640.jpg
426
640
Miciah Bay Gault
https://hungermtn.org/wp-content/uploads/2019/03/Writing-and-Publishing-Logo-300x874px.png
Miciah Bay Gault
2015-09-28 14:50:29
2019-04-16 23:04:50
Hunger Mountain Announces Winners of the 2015 Howard Frank Mosher Short Fiction Prize