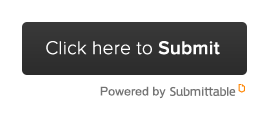 Submissions for our annual contests, which are published online, will be open from November 1st, 2020, to March 1st, 2021, with publication in summer 2021. 
May Day Mountain Chapbook Series 
The winning author will receive $100 in prize money plus fifty 5×7, handmade letterpress copies of their manuscript, designed and illustrated by
May Day Studio
of Montpelier, Vermont.
Send 30-50 pages of fiction, short stories, poetics, nonfiction, hybrid, short scripts, biography & autobiography, as well as fresh approaches to journalism, scholarship, & critique.

If needed, include a table of contents and acknowledgments.

Simultaneous submissions are accepted, but please notify us immediately if your work is accepted elsewhere.
The Howard Frank Mosher Short Fiction Prize, The Ruth Stone Poetry Prize, The Katherine Paterson Prize for Young Adult & Children's Writing, The Hunger Mountain Creative Nonfiction Prize, & The International Young Writers Prize:
For the first four categories, one first place winner receives $1,000 & online publication, & one runner-up receives $100 & online publication. You may enter more than one piece in each category, or separate pieces in multiple categories, but each entry needs its own entry fee. Simultaneous submissions are welcome, but please let us know within twenty-four hours if your work is accepted elsewhere, & please know that we can't refund entry fees. You can read previous winners here.
The Young Writers Prize is open to all genres of creative writing: fiction, nonfiction, poetry, hybrid, & writing for children. Please only submit one piece per genre. Our goal is to foster the next generation of creative writers, & to encourage young people to make their voices heard.One winner will receive a $100 honorarium & online publication. Read the inaugural winner here. This contest is judged by Hunger Mountain's Assistant Editors.
We recommend you read previous issues, our general guidelines, & our Mission Statement to get an idea of who we are and what excites us.