Hunger Mountain holds four annual contests, below.
New for the 2015-2016 award year: our contest deadlines have changed! All contests now have the same deadline of MARCH 1 of each year, with the submission period open from October 1 to March 1.
If you have submitted recently to a contest, we are still honoring and adhering to that schedule and you will be notified of the winners soon. Thanks!
The Howard Frank Mosher Short Fiction Prize – deadline March 1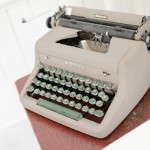 The Hunger Mountain Creative Nonfiction Prize – deadline March 1
The Ruth Stone Poetry Prize – deadline March 1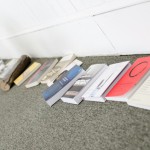 The Katherine Paterson Prize for Young Adult and Children's Writing – deadline March 1
---
 2015 Ruth Stone Poetry Prize Winners
Judge: Kathleen Graber
First Place: Julie Cadwallader Staub for "Milk"
Runners-Up: Lisa Breger for "Time under a Bridge" and Kari Smith for "Pink"
Special Mentions: Samantha Deal for "When I Think About My Brother" and Georganna Millman for "Barn Owl"
Finalists: Elizabeth Aoki, Melissa Downes, Gibson Fay-Leblanc, Kim Garcia, Ann Huang, Bethany Schultz Hurst, Matthew Kilbane, Jennie Malboeuf, Emily Pulfer-Terino, Julie Cadwallader Staub, and S.E. Wheatley.
---
The Winners of the 2014 Creative Nonfiction Prize
Judge: Rigoberto González
First Place: Laura Distelheim for "Nocturne in the Key of We"
Runner-Up:
Kenneth Garcia for "The Hollow Places of the World"
Runner-Up:
River Holmes-Miller for "The Bang Gang"
Finalists:
Julie Marie Wade for "The Suit"
Gary McDowell for "Rhythm is Originally the Rhythm of the Feet"
Michelle Webster-Hein for "These Things Should Not Happen"
John Philip Drury for "Interrogator's Guide"
Laura Distelheim for "On Why I Wish We Could All Wear Our Dreams On The Outside, Tattooed To Our Skin"
Grant E. Ericksen for "Behind the Glass"
---
2015 Poetry Judge
Kathleen Graber is the author of The Eternal City (2010), a finalist for the 2010 National Book Award, the 2010 National Book Critics Circle Award in Poetry and the 2011 William Carlos Williams Award from the Poetry Society of America; it won the 2011 Literary Award for Poetry from the Library of Virginia. Her debut collection, Correspondence, received the Saturnalia Books Poetry Prize in 2005, and also earned her a Writer's Award from the Rona Jaffe Foundation. She has received grants from the NEA and the New Jersey State Council on the Arts, and was the winner of a 2012 Guggenheim Foundation Fellowship. She teaches in and currently directs the creative writing program at Virginia Commonwealth University, and is faculty in the VCFA Postgraduate Writers' Conference for 2015.
---
The Winners of the 2014 Katherine Paterson Prize in Young Adult and Children's Writing
Judge: Katherine Applegate
First Place: Robin Heald for her picture book manuscript "Isadora's Sandálias"
Category winners:
Picture Book or Writing for Younger Children: Ruvanee Vilhauer for "Paper Lantern"
Middle Grade: Cori McCarthy for "Name Me America"
Young Adult: Beth Miles for "The Harm in Knowing"
Special Mentions:
Christina Elaine Collins for "Tallies" (Middle Grade)
Rachel Furey for "Controlling the Weather" (Young Adult)
This year's finalists:
Amy Guglielmo "Maya's World" (PG)
Patti Richards "Dancing Grannies" (PB)
Niki Masse Schoenfeldt "The Little Elephant Keeper" (PB)
Carol Grannick "Reeni's Turn" (MG)
Jennifer Wolf Kam "All Souls Realty" (MG)
Stacy Davidowitz and Elissa Brent Weissman "Here Goes Everything" (MG)
Kelly Dyksterhouse "Match Point" (YA)
Danielle Pignataro "The Signs" (YA)
Sarah Tregay "Love at First Book" (YA)
---
The Winners of the 2014 Howard Frank Mosher Short Fiction Prize
The winners of this year's Howard Frank Mosher Short Fiction Prize, selected by Robin Black:
First place: Lee Ann Dalton for "The Hierophant"
Runner-up: Terrance Manning Jr. for "Saturday Night Special"
Runner-up: Sara Schaff for "Faces at the Window"
Our finalists are:
Noelle Catherine Allen for "I-95 Blues"
Rolf Yngve for "Three Wishes"
Lones Seiber for "Polaris"
Carol Collins for "The Third Man"
Kate Hanson for "Soleil"
Amanda Emil Anderson for "365"
The winning pieces will be published at Hunger Mountain soon. Congratulations to the winners, runners-up, and finalists. These are some wild, weird, wondrous, thunderous, tender, terrifying, electrifying stories.
---
2014 Creative Nonfiction Judge
Rigoberto González is the judge for 2014 Creative Nonfiction prize. He is the author of thirteen books of poetry and prose in several genres, including three works of nonfiction. The memoir, Butterfly Boy: Memories of a Chicano Mariposa, won the American Book Award from the Before Columbus Foundation. A second memoir, Autobiography of My Hungers, and a book of essays, Red-Inked Retablos, were both released in 2013. He edited the anthology, Camino Del Sol: Fifteen Years of Latina and Latino Writing, which won recognition in 2011 through the International Latino Book Awards and Independent Publishers Book Awards. He is the recipient of Guggenheim and NEA fellowships, The Poetry Center Book Award, The Shelley Memorial Award of The Poetry Society of America, ForeWord Magazine's Fiction Book of the Year Award (for his novel, Crossing Vines), and a grant from the New York Foundation for the Arts, and has twice been named a finalist for the Lambda Literary Award, for books of poetry and children's literature. He is contributing editor for Poets & Writers Magazine, on the executive board of directors of the National Book Critics Circle, and is associate professor of English at Rutgers-Newark, the State University of New Jersey. He served for several years on the Core Faculty of the MFA in Writing Program at VCFA, mentoring students across all three genres. www.rigobertogonzalez.com
---
2014 Ruth Stone Poetry Prize Winners
Judged: Michael Dickman.
First place: Dante Di Stefano
Runners-up: francine j. harris and Eric Berlin
Finalists: Emily Casey, Anna Coe, Lina Feuerstein, Laura Davies Foley, Thomas March, Hannah Oberman-Breindel, Tess Taylor, and Katrin Tschirgi.