Please read the guidelines below before submitting. If any of your questions aren't answered below, please email hungermtn@vcfa.edu.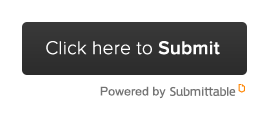 This year's contest winners and finalists will be announced soon! The 2022 contest will open in November of 2021.
One first place winner receives $1,000 & online publication, & one runner-up receives $100 & online publication. You may enter more than one piece in each category, or separate pieces in multiple categories, but each entry needs its own entry fee. Simultaneous submissions are welcome, but please let us know within twenty-four hours if your work is accepted elsewhere, & please know that we can't refund entry fees. You can read previous winners
here
. Entry fee: $20. Submissions need not be anonymous. 
The Young Writers Prize is open to all genres of creative writing: fiction, nonfiction, poetry, hybrid, & writing for children. Please only submit one piece per genre. Our goal is to foster the next generation of creative writers, & to encourage young people to make their voices heard. One winner will receive a $100 honorarium & online publication. You can read previous winners
here
. This contest is judged by
Hunger Mountain
's Assistant Editors.
The winning author will receive $100 in prize money plus fifty 5×7, handmade letterpress copies of their manuscript, designed and illustrated by
May Day Studio
of Montpelier, Vermont.
Send 30-50 pages of fiction, short stories, poetry, poetics, nonfiction, hybrid, short scripts, experimental biography & autobiography, as well as new approaches to journalism, scholarship, & critique.

If needed, include a table of contents and acknowledgments.

Simultaneous submissions are accepted, but please notify us immediately if your work is accepted elsewhere.
This contest is judged by
Hunger Mountain
's Assistant Editors & Managing Editor.
Hello! If you're reading this before submitting to
Hunger Mountain
, welcome (& good for you, friend)!
These are guidelines for what we seek to include in our magazine in order to support our
mission
, which is to exalt traditionally silenced voices, to expand representation in literature, & to examine with a critical eye. We pursue this mission through the work we both solicit & select from submissions.
We want writing that explores, questions, & challenges. We want writing that remains open. We want work that thinks about what it's trying to do for others & the world.
Above all, we seek work that is self-aware & avoids the risk of harm. We hold the intention of including all, especially those who have been most excluded from society & from literature. Our paramount values are transparency & consent. No writer sets out to do harm. But because we believe that writing has ramifications in the world, we want the people who submit to us to consider the repercussions their work has on those reading it.
Writing submitted to us will be thoroughly & open-heartedly read by at least two members of our community, & unlike many literary journals we reserve roughly 50% of each issue for unsolicited work. Because we value the wellbeing of our editors (who in turn value the wellbeing of our readers), we request content warnings & recommend sensitivity readers. If you don't have a sensitivity reader, or don't know what that is, & feel you might need one, you can find more information
here
&
here
. Content warnings also help us get your work into the hands of readers best able to meet it on its own terms. These requests will change as our editorial board changes. We appreciate your including these content warnings with your submission:
violence & abuse—including sexual, toward children, & toward animals

tragedies in marginalized communities
While a cover letter is not required, feel free to submit one along with your work. If you chose to include one, in it please tell us whatever we need to know about you & how you identify in order to meet your work on its own terms. We care more about why you wrote this piece & why you're sending it specifically to us than we care about any credentials. 
While we have no problem with simultaneous submissions, if your work is accepted elsewhere, we ask that you notify us as soon as possible. For us, this means within 24 hours in most cases. Please withdraw through Submittable, not by sending us an email. 
Anyone who is not a current student in our residential MFA in Writing & Publishing may submit to our contests—this includes
alumnx
of W&P, & current students in any of VCFA's low-residency programs.    
We only consider work that has not been previously published in print or online—personal websites and social media platforms do count as previous publication. 
Sport media | Best Selling Running Shoes