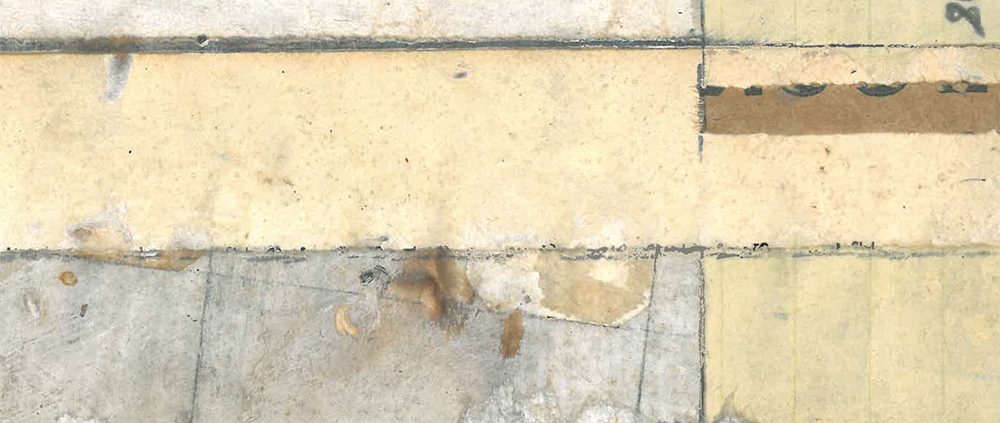 I tug the fabric spanning my forehead, nudge the knot at the nape of my neck, smooth the tails of my headscarf. Only when I'm sure I've covered every hairless spot on my scalp do I fold my hands across my lap and flash a smile. Lista. Ready.
The dark-haired photographer lifts his eyelids in slow motion, first taking in the brown leather buckles crisscrossing my dangling feet, then the breathable khakis, loosely bunched at the knees and pouched over my stomach. He takes in my white layering tank, thick, opaque, cut between crew and scoop neck, simple and modest per Peace Corps recommendations. My face he gives a quick once-over, just another pale-skinned Gringa among the many he will photograph today. But instead of aiming his sizable camera my way, he fixes his gaze on my bandanna, a white, rust, and navy patterned cotton, Aztecan in appearance, a donation from my aunt's hippie days, or maybe from Mom's camping days, back when our family's idea of a vacation was piling into the station wagon and trekking to a nearby national or state park, hiking waterfall trails, sleeping on air mattresses, roasting marshmallows over a fire, and masquerading unkempt hair with paisley cotton squares. The photographer's eyes narrow, whether in critique or curiosity, I can't tell.
I shift my weight on the stool. Had I known I'd be posing for an ID photo that I'll carry everywhere I go for the next two years, I would have set aside a more flattering outfit: the burgundy knit dress I wore the first day of training in Miami or the fuchsia button-down I chose for last night's bienvenidos fiesta with our Honduran host families. I've always put thought into my appearance for identification photos, a triple coat of mascara to widen my eyes, a douse of peach gloss to plump my lips, a final hair check in the rearview mirror before entering the DMV. But when I said hello to third world adventure, I said goodbye to a ready supply of makeup, hand mirrors, even my wig. I have no hair to fluff or flatten. Even if I had known about today's photo session, I wouldn't be equipped to enhance my appearance. So I pose, in shapeless hiking attire, raw and unembellished, for an ID card that's supposed to represent who I am in this new land. Maybe that's the idea, one of the many reasons I joined the Peace Corps at thirty-five, fifteen years into a professional marketing career: to shed my Corporate America image.
The late July air is thick and wet with humidity. I swipe my hand across my forehead, lick the organic lip balm made of beeswax and natural oils. The minty flavor bites more than soothes, but I run my tongue across the salve over and over again, a childhood habit I've never been able to break. I scan the room for any sign of comfort but find only obstructions to it—dark curtains blocking natural light, undecipherable Spanish sayings on wall posters.
Finally the photographer breaks the silence, hurls harsh, mysterious syllables at me. "Quítese el pañuelo," he says. He talks so fast, not like my patient host mother, who enunciated every word while guiding me through her hillside home yesterday afternoon.
"Repita?" My eyes squint into the blinding light of a high-powered, fluorescent bulb.
"El pañuelo," he says, louder this time, and slower. "Quíteselo."
My mouth gapes, I'm sure I can piece this together. Pan as in bread? Quita as in quit? Quit the bread, fatty? I stifle a laugh. Gorda I do know, and he did not say gorda. Though from what I've read, a stocky woman like me can expect to hear her share of gordas in this country, where the blackest gal in town is called La Negra, the guy with the squintiest eyes is called El Chino, and the most undernourished sticklet is called La Flaca.
"No comprendo," I concede. I have no idea what you're saying, Big Guy.
The photographer taps his head in beat with the words. "El pa-ñue-lo. Quí-te-se-lo."
We lock eyes, my soft baby blues and his black stones. I halt all movement to concentrate. There's a woodpecker gnawing on his skull. No, wait. On my skull. I've got wood for a brain. Or a stain. On my bandanna. Crap. Not bird shit? My hand flits to the knotted scarf.
The photographer raises a caterpillar eyebrow and nods.
I feel streams of lava oozing through my body, the burn of comprehension as it reaches my head, my heart, my belly. El pañuelo. The headscarf. He wants me to remove it.
"Yo soy.…Yo tengo…"I start to explain, but I have no words. I am what? I have what? For eight years my alopecia, the autoimmune disease that causes my body to attack my hair, has been a topic I've been unable to broach, even with many of my friends. Under the scarf, ash blonde tufts dot my scalp. But Alopecia Christy isn't someone people know. She's been hiding under a human hair wig, unwilling to display the hair loss, unable to confess it, as if losing her hair is an offense, the result of something she either did or failed to do, a source of great shame.
"Quíteselo."
I've just let go of the wig. Must I surrender the scarf, too? Again I scan the room, but this time I don't see curtains or motivational posters or even the scowling photographer. I see the Fancy Hair on a wig stand in my parents' guest room in North Carolina, sixteen hundred miles away, seven hours by plane, much too far to save me now. I purse my lips and blink back tears, determined to maintain my composure. But in the glare of the spotlight, my body betrays me. My hands tremble. My eyes well. I thought I was ready to bare myself. I thought that once I was far from everyone and everything I've ever known, I would automatically open up. I thought I could embrace Alopecia Christy. I was wrong. I do not untie the scarf.
"No puedo," I say. "No puedo, no puedo, no puedo." I can't.
Art by Matt Monk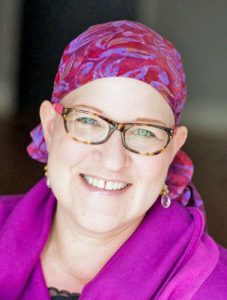 Christy Bailey earned a bachelor's degree in journalism and an MBA from the University of North Carolina at Chapel Hill. In 2002, Christy chose service and adventure over the financial stability of her corporate job by joining the Peace Corps and accepting a post in Honduras, a place that profoundly affected her and influenced her future writing life.
Running Sneakers Store | Women's Nike Air Force 1 Shadow trainers – Latest Releases , Ietp
https://hungermtn.org/wp-content/uploads/2014/11/monk.HM03.jpg
700
1000
Miciah Bay Gault
https://hungermtn.org/wp-content/uploads/2021/09/VCFA_logo-rgb-200x200-1-300x300.png
Miciah Bay Gault
2015-06-22 15:23:10
2019-10-08 14:22:14
El Pañuelo

Christy Bailey