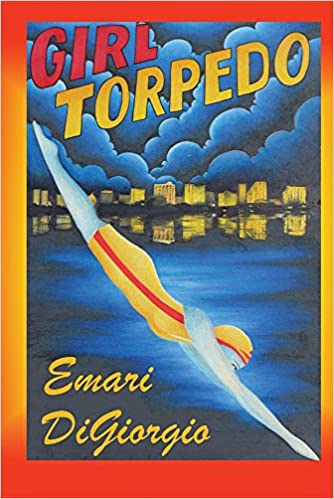 In The Things A Body Might Become (TTABMB) and Girl Torpedo (GT), the body shapeshifts into the metaphysical, the aethereal, and the untamed—all continuously becoming. Emari DiGiorgio holds a lightning bolt in her fist as she writes against the violence and expectations that men place on women's bodies. In her poems, she evokes a rite of passage where the body demands to show its anger and hurt while viscerally portraying what the body also does to survive—a balance of reclaiming one's body and grieving the violence acted upon the body.  "From Inside" (TTABMB) journeys through a young girl's rape and the taboo and consequence of voicing the trauma. The repeated "if" in the poem portrays the aftermath of a rape—from "if she start / by wiggling her toes" to "if she can talk about rape now."
The body is in grief as it waits and begs for a release. Then, DiGiorgio delivers the last "if" to break through the stereotype that a victim remains a victim and showcases the reclaiming of one's body, the unapologetic anger—"If she's lucky she'll reenter her body again, / flex the muscles of her legs and walk. / She will sharpen her claws. / She will hunt." DiGiorgio holds a space for both the realities for many women and the great possibility of overcoming the trauma.
Amidst the violence, DiGiorgio writes worlds where women reclaim their bodies, sexualities, and freedoms and do so with booming authority—hurricaning everyone in the way. As the body experiences trauma and violence, so too does it experience joy. In "Taylor Swift and Her Win-A-Bagel Winnebago" (GT), DiGiorgio writes of a "night unscathed, / no man's prisoner" as she and her sisters eat "subs the size / of sneakers." Without a man's peering eyes or leering body, they are in their natural states—enjoying a sandwich where their hunger is satiated right from "that first bite—all-beef burger slathered / in red sauce, mozza, long hots, and topped with / steak fries—burst in [her] mouth, marinara oozing / from jowls."
Emari DiGiorgio approaches another journey in "When You are the Brownest White Girl" (seen in Rattle) as she gracefully balances the privilege of being a white woman and her own experience of being marginalized as the "brownest white girl" in her younger years, writing: "When you are the brownest white girl / at field day, you're a pinata and the blindfolded stick swinger." Across her poems, she also faces head-on the injustice outside of the personal and her own country and writes, almost journalistically, the unseen news—the refugee crisis across the globe, the gang rape of Jyoti Singh Pandey in South Delhi, the female student kidnappings in Nigeria. DiGiorgio reminds us that activism and feminism are rooted in intersectionality where the warrior sound of dismantling white supremacy and patriarchy is genuinely felt and heard.
I had the pleasure of talking with DiGiorgio about her work in late 2020.
Micah Dela Cueva: With your interview with Jessica Walsh two years ago, you mentioned starting a new writing project of unpackaging race and privilege. How is the project unfolding so far? What are its liberations and difficulties?
Emari DiGiorgio: To be honest, I've been struggling with the collection for a variety of reasons. Though I value art and making art myself, I have found it hard to justify my own creative activity when I could be investing the same time and attention to activities and activism that could have a more direct and immediate impact on racial inequity in my own community and workplace. It feels hypocritical to only engage in these debates on the page, and I recognize that my influence (and privileges) as a teacher, union leader, parent, and community member extend beyond my influence as a poet.
However, the project is challenging on its own because in part I am trying to explore, not explain, complicity, without fragility, without asking for forgiveness or pity. Additionally, my whiteness (like nearly everyone's racial/ethnic identity) is complicated. As an olive-skinned Italian American, I have consistently been "othered" by white people. However, I am also incredibly conscious of the ways Italian Americans, my own family included, assimilated to become white, and became dangerous oppressors of BIPOC.
Right now, the collection is still struggling to find a center. There's a sequence of poems about a hate crime at a high school football game, and many of the poems unpack personal and historical perspectives on white complicity and white terror. In spring 2020, I took an online workshop on forms with the brilliant poet and teacher Stephanie Cawley, and experimenting with containers and the genre itself helped me discover new things about myself and the poems, too.
I trust that my lived experience will guide me on the page, so the work I'm doing elsewhere will continue to shape the manuscript.
MDC: In your current project, what are some ways women shapeshift as both victims and enablers of white supremacy?
ED: This is a great question because it is at the heart of my current project. In my earlier collections, some of the shapeshifting reflected not wanting to be defined in predetermined or patriarchal ways, but some of it was also about survival. This aspect reemerges, as in the poem "Pig in a Horse Suit," where the speaker has escaped her litter's slaughter by masquerading as a horse. However, the speaker mourns what she's given up to survive and is only vaguely aware of her own power: "I wait for the stable boy to brush // my crusted coat the taunt of a sugar cube his pitiful hand in my mouth."
Similarly, in "Assimilation (Italian Style)," the recipe-inspired poem recounts the violence of assimilation: "Tongue removal can be performed by a doctor, butcher, or most matriarchs with a freshly sharpened chef's knife. Sambuca or anesthesia recommended." This excerpt reveals how integral (responsible) some matriarchs have been to the process of assimilation.
There is also a kind of timeshifting in this manuscript, where I imagine alternate versions of incidents or history, or I retell something in reverse order so that the person/object is unharmed/safe/whole. The former timeshifting might reflect the imperfection of memory or point out choices the speaker couldn't see in the moment. The latter version operates like a time machine, returning to the before, as in the prose poem "Alternate History: May 25, 2020": "There are no police officers outside the blue Mercedes Benz SUV, where George Floyd sits in the driver's seat. He laughs with his friends so hard he's breathless. Before they eat, they say grace."
MDC: I absolutely love the use of timeshifting in your current project. Can you tell me more about the procedure or the processing that happens when tackling a traumatic historical event while shaping a delicate time-space where the person/object is alive/safe?
ED: When I timeshift from present to the unharmed past, I try to visualize what I will call a causal chain that led to the incident or trauma, and then I press pause at different moments and reverse or undo an action or choice. Then, I permit myself to imagine how that one change creates others until we arrive back at the story's origin. I also make a conscious choice to compose in the present tense. These poems can't and don't erase the trauma and violence, but they aim to celebrate what was good and whole and beautiful before.
MDC: How have you celebrated moments of joy and rest during difficult times?
ED: For the first time in my life, I grew a garden from seed, and I still have a dozen kale and Swiss chard plants in my yard. The act of planting and tending and waiting was oddly calming—though I lost my tomatoes in a huge wind storm in late spring. In the summer, I also took early morning bike rides or walks along the boardwalk or beach where I live. I also celebrated through food—making spring rolls and plum torts and recreating Dairy Queen's now-defunct s'more galore sundae to share with my daughter as we sat on the front steps watching night arrive. I also binge-read Elena Ferrante's Neapolitan Novels as fast as my local library had them available.
MDC: What are books/poems/passages that have kept you grounded this year?
ED: Somehow, I have no memory of what came before March 15, 2020, which happened to be my daughter's seventh birthday. The days and weeks have tangled, and what might have been May, might also have been September. I am incredibly fortunate to be employed and to be able to teach remotely, but there is no distinction between work and home now. I am my daughter's lunch lady during my virtual office hours; I upload pictures of her assignments to ClassDojo while my own students are in breakout rooms. Most days I spin from one responsibility to the next and try to be patient with myself, try to remember that I am also a poet, even if I am not writing right now. Marie Howe's "What the Living Do" has sustained and bolstered me this year. In the middle of the poem, the speaker announces, "For weeks now, driving, or dropping a bag of groceries in the street, the bag breaking, // I've been thinking: This is what the living do" (lines 6- 7). As muddy and rushed and ruined some days (or weeks) might feel, "This is it" (line 9). This enduring and yearning is a gift itself.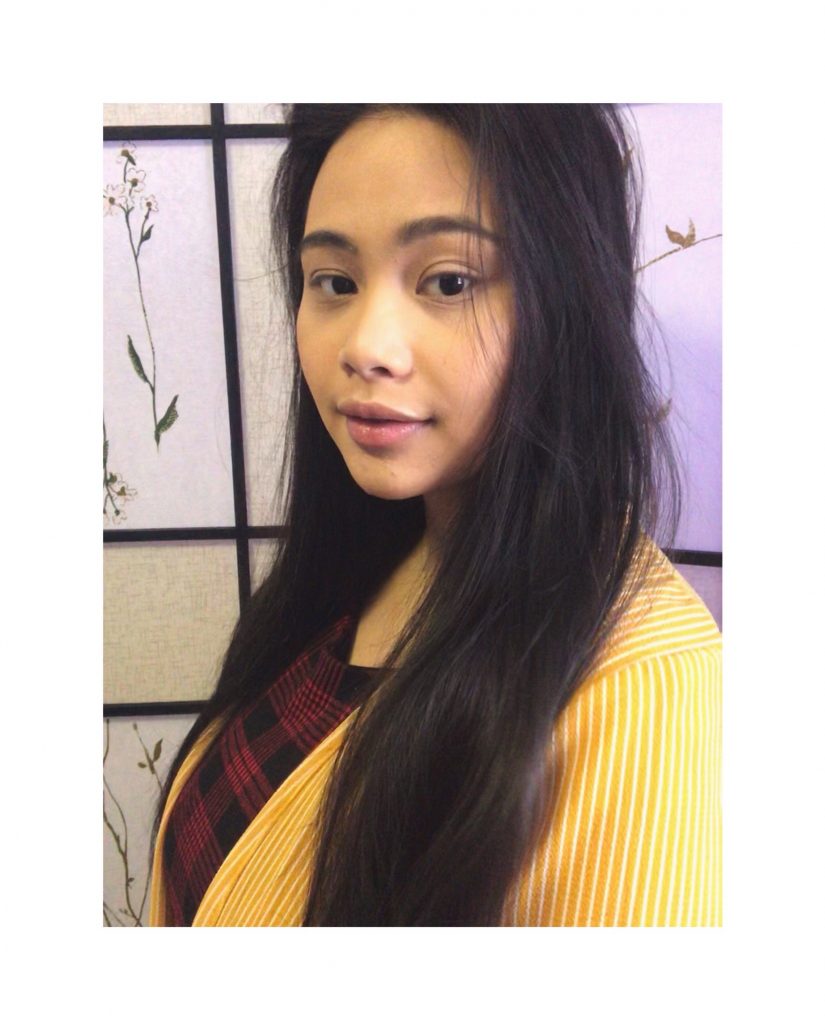 Word-weaver Micah Dela Cueva was born in the Philippines with the ocean on her skin & mountains on her back. Her writing has a gentle nature that is often contrasted by the harsh reality of her stories.
Emari DiGiorgio, Geraldine R. Dodge Foundation Poet, is the author of The Things A Body Might Become, published by Five Oaks Press in 2017, & Girl Torpedo, winner of the 2017 Numinous Orison, Luminous Origin Literary Award, published by Agape in 2018. She teaches at Stockton University & has hosted World Above, a monthly reading series (on-hiatus) in Atlantic City, NJ. She's received residencies from the Vermont Studio Center, Sundress Academy of the Arts, & Rivendell Writers' Colony.
Nike air jordan Sneakers | Air Max
https://hungermtn.org/wp-content/uploads/2021/04/Body-1.jpg
1360
907
Erin Stalcup
https://hungermtn.org/wp-content/uploads/2021/09/VCFA_logo-rgb-200x200-1-300x300.png
Erin Stalcup
2021-04-06 10:37:30
2021-04-06 10:37:34
Launching Lightning Bolts with Emari DiGiorgio

A Review by and Interview with Micah Dela Cueva