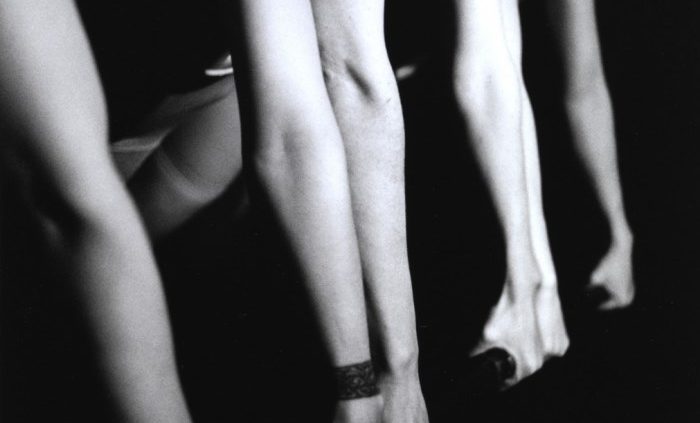 Mammy Two Shoes, a fictional character in MGM's Tom and Jerry cartoons, was a corpulent, achingly stereotypical black woman, seen only from the knees down.
I am double negative charm, carrying the syrupy burden
of your love in my yawning breaches of body. When I laugh,
the sound is a knotted oil on each breath I draw, my lips
spread wide so you can see that my canines are obediently
filed flat—without an evident engine, my bite is no threat
to you or the lily-spiced skin of your throat. I stammer, spurt
submission and rewind, suppressing venom beneath what I'm
sure you have forgotten is an African tongue. I am master
of the google eye, manage vex and fluster when confronted
with your chirping wisdoms, I throw up chubby buttered
hands in surprise and joy whenever you choose to say my
given name. For the godsend of shelter and food you barely
remember not to throw away, you expect a me to be a sexless
stovetop stinking of cinnamon and fat. You don't tell anyone
how inconveniently black I can be, how you have to bolt my
ghost to the kitchen floor so you can find me in the morning.
I'm only simpleminded
on cue. I have hidden in the dry dark of the pantry, weeping,
twisting the light from my fist to keep from striking you. I have
plunged chunks of bread chunks into leaping grease and crammed
my mouth away from exploding. You believe that yes is the all
of my language, that I am conjured entirely of  bulbous glare
and the head sag, forever on the verge of a grand gospel weep.
You want to believe that I believe that a merciful God laid me
at your feet. But there are days I feel my heart from my knees
to the tile, thudding through calves as thick as the trunks of trees,
calves kissed by the scalloped hem of a daisied apron. My chapped
heels overflow my shoes so I walk as if I was being dragged—
so, so much easier on the sole. And how many times should I
bless you for blessing me, missus, with that tomcat, scheming,
skanked and feral, flea-munched, out of his mind with motivation
and mange, how many ways can I thank you for pushing
a cat into the space where any other woman's child would be?
You gave me that look-down, a feisty relationship with the floor,
permission to wag my flabby finger at something, a little push-pull
oh no you didn't kingdom to rule, an official reason to flap my
gums and call and call on Jesus. I say Tom, you'se in dat icebox… 
you best start to prayin'! I screech Lawd, lawd, Thomas, is dat 
a mouse? And just like that, I'm up on a quivery dinette chair,
a chair bound to collapse with my overload, everything about
me a'jiggle, my eyes stunned like they been slapped from behind.
In twenty years, you've given me pussy and vermin, the same way
you gave me your squirming, babbling cornsilk-crowned boys, who
started their lives by scarring my breast with their blunt new teeth,
who climbed my body and rode every weary surface that
would hold them. Their stubby fingers gloppy with jelly and snot,
they have pried beneath my headrag for the mystery of my hair,
they have scraped my forearm and cheek raw and looked for black
to be that something alive beneath their nails, and yes, they've slowly
gone stupid with the sugar, lard and mouse droppings I shovel into
their bowls, then into their mouths. And I smile. I slip a tiny razor
into the space between my teeth and the wall of my cheek, and I
smile. At night, after I loudly thank God for the each of you, I never
sleep. I shamble along the floorboards, the nosy cat licking my heels,
that mouse skittering blue beneath the stove. Sleep threatens, but I'm
careful not to swallow. Just outside your door, I listen to the capture
and unlatch of your breath. I move the blade to my resting tongue.
Again, I moan Yes and
God says
Don't
Art by Evie Lovett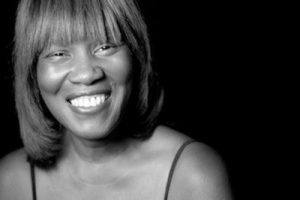 Patricia Smith's seven books of poetry include SHOULDA BEEN JIMI SAVANNAH, winner of the Lenore Marshall Prize from the Academy of American Poets and BLOOD DAZZLER, finalist for the National Book Award. Incendiary Art is forthcoming from Northwestern University Press in February 2017. Her work has appeared in Poetry, The Paris Review, The Baffler, Tin House and in Best American Poetry, Best American Essays and Best American Mystery Stories. Patricia is a professor at the College of Staten Island and in Sierra Nevada College's MFA program.
https://hungermtn.org/wp-content/uploads/2016/02/1_Deena-Amanda-Erin-1024x1012.jpg
700
700
Cammie Finch
https://hungermtn.org/wp-content/uploads/2021/09/VCFA_logo-rgb-200x200-1-300x300.png
Cammie Finch
2017-11-15 12:13:48
2019-10-11 15:50:03
Mammy Two-Shoes, Rightful Owner of Tom, Addresses the Lady of the House

Patricia Smith