Editor // Erin Stalcup
 Erin Stalcup is the author of the story collection AND YET IT MOVES (Indiana University Press, 2016), and the novel EVERY LIVING SPECIES (Gold Wake Press, 2017). Her fiction has appeared in The Kenyon Review, The Sun, Hinchas de Poesía, and elsewhere, and her creative nonfiction was listed as a Notable Essay in The Best American Essays 2016. After teaching in community colleges, universities, and prisons in New York City, North Carolina, Texas, and Arizona, she now teaches in the MFA Program in Writing & Publishing at Vermont College of Fine Arts. You can read and hear some of her work at www.erinstalcup.com.
2020 Guest Poetry Editor // TC Tolbert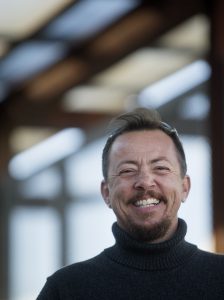 TC Tolbert identifies as a trans and genderqueer feminist, collaborator, mover, and poet. And, s/he's a human in love with humans doing human things. S/he is author of 4 chapbooks , GEPHYROMANIA (Ahsahta Press), and co-editor of TROUBLING THE LINE: TRANS AND GENDERQUEER POETRY AND POETICS (Nightboat Books). TC was recently awarded an Academy of American Poets' Laureate Fellowship for work as Tucson's Poet Laureate.
2020 Guest Children's Lit Editor // Celia C. Pérez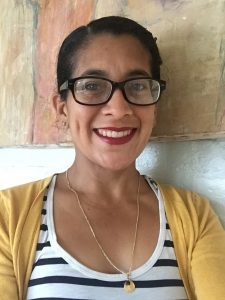 Celia C. Pérez is the author of STRANGE BIRDS: A FIELD GUIDE TO RUFFLING FEATHERS, published by Kokila, an imprint of Penguin Young Readers. Her debut novel for young readers, THE FIRST RULE OF PUNK, was a 2018 Pura Belpré Award Honor Book, a 2018 Boston Globe-Horn Book Awards honor book, and a winner of the 2018 Tomás Rivera Mexican American Children's Book Award. Celia lives in Chicago with her family where, in addition to writing books about lovable weirdos and outsiders, she works as a librarian. She is originally from Miami, Florida, where strange birds really do wander the streets.
2020 Guest Prose Editor // Toni Jensen 
Toni Jensen is the author of a short story collection, FROM THE HILLTOP, and a memoir-in-essays about gun violence, CARRY, forthcoming from Ballantine.
Her stories and essays have been published in journals such as Orion, Catapult, and Ecotone. She teaches in the Creative Writing and Translation program at the University of Arkansas and in the low-residency MFA Program at the Institute of American Indian Arts.
2019 Howard Frank Mosher Short Fiction Prize Judge // Erika T. Wurth
Erika T. Wurth's publications include a novel, CRAZY HORSE'S GIRLFRIEND, two collections of poetry, and a collection of short stories, BUCKSKIN COCAINE. Her novel YOU WHO ENTER HERE is forthcoming from SUNY. A writer of fiction, nonfiction, and poetry, she teaches creative writing at Western Illinois University and has been a guest writer at the Institute of American Indian Arts. Her work has appeared or is forthcoming in numerous journals including Boulevard, Drunken Boat, The Writer's Chronicle, Waxwing, and The Kenyon Review. She is represented by Peter Steinberg. She is Apache/Chickasaw/Cherokee and was raised outside of Denver.
2019 Hunger Mountain Creative Nonfiction Prize Judge // Elissa Washuta
Elissa Washuta is a member of the Cowlitz Indian Tribe and a nonfiction writer. She is the author of STARVATION MODE and MY BODY IS A BOOK OF RULES, named a finalist for the Washington State Book Award. With Theresa Warburton, she is co-editor of the anthology SHAPES OF NATIVE NONFICTION: COLLECTED ESSAYS BY CONTEMPORARY WRITERS. She has received fellowships and awards from the National Endowment for the Arts, Artist Trust, 4Culture, Potlatch Fund, and Hugo House. Elissa is an assistant professor of creative writing at the Ohio State University.
2019 Katherine Paterson Prize for Young Adult & Children's Writing Judge // Monica Brown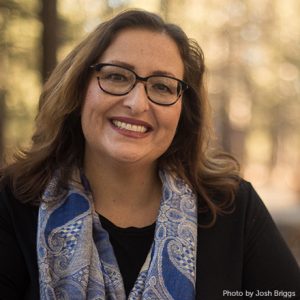 Monica Brown is the award-winning author of super-awesome books for children, including The Lola Levine chapter bookseries, MARISOL McDONALD DOESN'T MATCH/no combina, FRIDA KAHLO AND HER ANIMALITOS, and WAITING FOR THE BIBLIOBURRO. She is a professor of English at Northern Arizona University, specializing in Latinx and African American literature. She lives in Flagstaff, Arizona with her husband and her dog.
2019 Ruth Stone Poetry Prize Judge // Natalie Diaz
Natalie Diaz was born and raised in the Fort Mojave Indian Village in Needles, California, on the banks of the Colorado River. She is Mojave and an enrolled member of the Gila River Indian Tribe. Her first poetry collection, WHEN MY BROTHER WAS AN AZTEC, was published by Copper Canyon Press. She is a Lannan Literary Fellow and a Native Arts Council Foundation Artist Fellow. She was awarded a Bread Loaf Fellowship, the Holmes National Poetry Prize, a Hodder Fellowship, and a PEN/Civitella Ranieri Foundation Residency, as well as being awarded a US Artists Ford Fellowship. Diaz teaches at the Arizona State University Creative Writing MFA program.
Managing Editors // Kelsi Long & Dayton J Shafer
Creative Nonfiction Assistant Editors // Virginia Booth, Antonio Brown, Noni Lawal, & Amanda Leahy
Fiction Assistant Editors // Hassan Alshiyoukh, Molly Martin, Ruth Amara Okolo, & Philip Shackleton
Poetry Assistant Editor // Paul Acciavatti, Scott Price, Sara Stancliffe, & Bianca Vinas
Children's Literature Assistant Editors // Nina Appasamy, Imogen Bowdler, Darla Hitchcock, Samantha Keller, & Ma'ayan D'Antonio
Designer // TBD
Creative Nonfiction Manuscript Readers // Anne McGrath, Josiane Chriqui, Kate Tagai, Camilla Sanderson, Bianca Viñas, & Linda Murphy Marshall
Poetry Manuscript Readers //  Emily Vizzo, Lennie DeCerce, Adam Grabowski, Bethany Armstrong Breitland, Rebecca Irene,  Mary Foulk, Susan Ayres, & Pamela Murray Winters
Children's Literature Manuscript Readers //  Jenn Bailey, Elizabeth Kuelbs, Kristy Everington, Galen Longstreth, Ann Malaspina, Sabrina Mock-Rossi, Jay Whistler, Kat Miller, Kathy Quimby, Denise Santomauro, Mae Pelster, Sharon Van Zandt, & Linda Washington
Fiction Manuscript Readers // Aaron Fentress, Anthony Caputa, Carolyn Ogburn, Chanel Dubofsky, Frank Richardson, Jean-Marie Saporito, Gwen Mullins, Kraig Pickel, Rebecca Ring, Warren Green, Shelley Elcovich, Jennifer Pun, Tara Potter, Amy Braun, Amy Mindell, Melissa Koss, Michael Carson, Julian Delfino, Peggy Carouthers, Marcie Friedman, Rhonda Zimlich, Abigail Pettit, Monica Lee Copeland, Suzanne Barefoot, Christa Guild, Laura Kujawa, Mariah Hopkins, & Valentyn Smith