It's a circular night and my blood is itchy. As soon as the now is over, I'm going to
disentangle the amnesic kilowatts nestled inside these invisible particles. The house is
still as a sleeping animal, and I've had it up to here with working the swing shift. Before
we moved in, I used to frequent this neighborhood every now and then, but nobody
told me about the trans-galactic data replication. It's worse than the ground water. I
told Janine, You'd need a handwriting expert to detect that secret scenario, but she said,
Eugene, you're no fool. Nobody pulls the wool over your eyes. I said, I'm still going to
monitor my immune system, whether they're watching or not. I might even download the
ambient collateral vacuity organizer. You can't trust anything you hear, and only about
a third of what you know. Just then Janine passed me the gravy boat. It was like nothing
had happened. I told her, Next week, when I get a few minutes to myself, I'm going to put
the dog to sleep. She flashed me a smile like there's no tomorrow.
From Hunger Mountain Issue 23: Silence & Power, which you can purchase here.
Art by @anna_croc01, curated by Dana Lyons.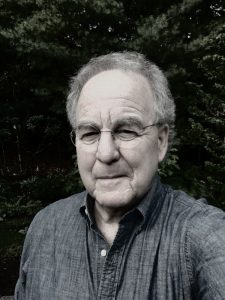 Brad Rose was born and raised in Los Angeles and lives in Boston. He is the author of a collection of poetry and flash fiction, PINK X-RAY (Big Table Publishing, 2015). His two new books of poems, MOMENTARY TURBULENCE and WORDINEDGEWISE, are forthcoming from Cervena Barva Press. Brad has been nominated four times for a Pushcart Prize, and once nominated for Best of the Net Anthology.  Selected readings can be heard here.
affiliate link trace | New Jordans – Air Jordan 2021 Release Dates , Gov
https://hungermtn.org/wp-content/uploads/2019/11/Webp.net-resizeimage-copy.jpg
2000
2000
Erin Stalcup
https://hungermtn.org/wp-content/uploads/2021/09/VCFA_logo-rgb-200x200-1-300x300.png
Erin Stalcup
2019-11-05 11:34:48
2020-06-21 06:28:41
No Tomorrow

Brad Rose