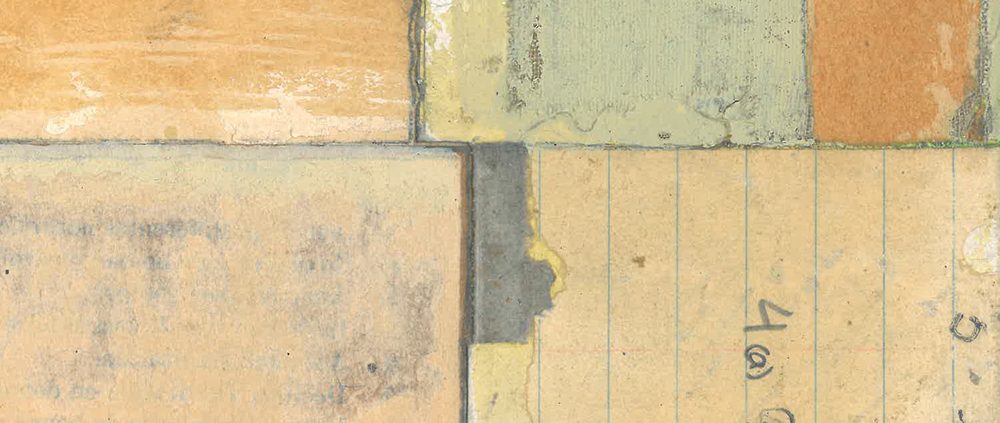 Recently, men have asked me to be their slut. And during the sex act, they say, almost universally, "You're just a slut, aren't you?" The mere idea of my promiscuity stiffens them. To them, it is hot and sexy.
~
Walking through Villa Borghese, I find three depictions of Leda and the Swan. Leda's skin is more radiant than the whiteness of the swan, brighter than the grandeur of the god of gods. Therefore, he takes her.
~
Whereas women, myself included, say with derision, "Slut."
~
I am a serial monogamist—or, I was. Since I was twenty, I have propelled myself from one long-term relationship to another, never staying single for more than six months. But I am getting older now and the trauma of my last relationship leaves me prudent of men and their intentions. They are untrustworthy and ruthless.
And so I adorn their behavior: fucking in thongs of floss.
Translucent strings of protection.
But for me, those strings of attachment remain, even when thin and invisible.
~
Rape or desire. The parameters of consent should always be obvious.
~
I insist I am not a slut. I say, "Your slut," and he repeats—they repeat—"Yes, my good little slut."
I say, "Slap me."
~
Earlier that day, Leda's husband fucked her. Later that day, so, too, did a swan. Two men in one day: gods and beasts being interchangeable terms.
~
I am a monogamist who believes that polyamory is the purest form of love. It's trust, mostly, and it is allowing one's partner the full spectrum of desire and connection.
About my previous partners I now wonder, did I not love them enough or were they not worthy of my trust?
~
My first time in Rome, I hook up with the Economist. He has a PhD from UC Berkeley, but he is Roman. We fuck in my hotel room, and he leaves because he has dinner plans with his friends. He does not invite me along.
Of the men I slept with on my first tour through Europe this summer, he was the least likely candidate for a second encounter, but I have seen him every day since my arrival this time.
~
This is the longest I've been single since I was twenty: eight months and counting. Eight months and without visible end.
~
Barely two hours after I arrive in Rome, a guy from Tinder knocks on the door of my friend Gian's flat. He's back in the States to promote a new book he's published. I have his incredible and huge flat to myself.
Arbitrarily, I tell the guy that I don't fuck on first meetings. I say, "Nothing below the belt."
He tries three times to take off my shorts, but I let him cum in my mouth anyway. Later, when he texts, I don't respond.
He texts again and again. Ten times a day. For days. Later, because I am feeling lonely, I write back.
He invalidates my feelings of disrespect, and I agree to meet him for coffee.
~
The only reason I don't have penetrative sex with the Philosopher on first meeting is because he doesn't have a condom.
I had fucked the Economist on first meeting.
I give the same rule about not fucking on first meet to another guy from Tinder because he works at the post office and that isn't impressive enough for me. "It is very stable employment," he says.
~
Although no longer a Catholic, I light a candle in every Roman basilica. I kneel and tell God I love Him. I ask Him to let me believe. I pray for my parents and my nephew and my dead sister's soul and, lastly, for myself. My prayers for my family are specific, but I don't know what I want God to do for me. My knees are sore from sucking so much dick, and I am ambivalent about the whole concept of a soul.
My only real sin is sex. I am a very ethical person.
And my only real fault is being a woman. Otherwise, sex wouldn't be an issue.
~
The Economist wants to watch another man fuck me. "When he leaves, I will fuck you again," he says. But he is not opposed to joining in, too. He says, "You are such a good slut," and again, I correct him, "Your good slut." He smirks.
~
My old roommate bragged that he's slept with probably three hundred women, give or take. Even though he is a notorious liar, I believe him. He is neither slut nor whore.
He's dominant, manly, a goddamn stallion: "keyed in," as he likes to say.
~
I swipe left more than right. I find a handsome guy and ask if he will let a friend—the Economist—watch. He writes, "Not the first time. First time, just me and you. Then I will make you an orgy." He has a PhD in Philosophy and is, like me, a professor. Because he didn't bring a condom, we pleasure each other with our mouths, and then I use a sex toy and he cums in his hand. He tells me he will throw me a sex party before I leave. He is a Heideggerian. We talked for an hour before undressing and talk another hour afterwards, naked and touching skin. I like him very much. My insecurity tells me he will not see me again.
~
Because we cannot find a third, the Economist suggests role-playing a rape fantasy. Only a minute before he cums in my mouth, he remembers there should be a safe word. I release his dick from my mouth and say, "Watermelon."
~
I text my friends in the States that I am over this promiscuity business. Then, I add, "After Europe." They LOL.
~
Dorothy texts, "You're trusting an Italian, LOL."
~
Just another one night stand, Zeus and Leda.
~
I have been in three long-term relationships, one of which was a disastrous marriage, and all three men had requested group sex. I refused them the male fantasy of two women at once. I am too insecure to watch my partner desire another woman more than me, and even the suggestion destroys me, offends me that I, alone, am not enough. I don't tell any of them this and let them think I am prudish. Maybe I am.
~
I feel a hunger for group sex with the Economist. I am so submissive that his desire for it becomes mine. Or maybe I want two dicks at once and am too entangled in gender norms to approve of that desire as my own.
~
"You are good at chess," the Philosopher says.
Although he had not framed it as a question, I nod to indicate that I am. "Saturday night, then, we will play chess but with humans. I will be king and you will be queen and we fuck the pawns we capture."
His metaphor is a disaster, so I smile as though he has said something clever. "Pawns are only good for fucking. But you," he says. He looks at the high ceilings in Gian's flat.
~
To speak of double standards would be too obvious, but yeah, obviously, right?
~
This summer, I have fucked more men than my previous thirty-five years combined.
~
During my first tour through Europe this summer, I bed a series of very impressive men. They all have doctorates and jobs and they seriously know how to fuck. They make American men seem pedestrian with basic brains, wholly common.
~
In Leonardo's "Leda," she is either caressing or choking the Swan. Two voyeur cherubs watch.
It's just a copy though, and I find myself disappointed in the Borgheses.
~
I leave for Florence in twelve hours and still no word from the Philosopher. Rejection always hurts.
~
An imitation, not unlike my Imposter Syndrome.
~
For the past four nights, I have searched through Tinder while the Economist obsesses on Grindr. He refreshes his inbox again and again. His determination excites me, but I am also disappointed.
This is as much my fantasy as his. I think this is a true statement, but it might be that I'm just trying to convince myself.
When he isn't there with me, I don't even open the app, even though new matches keep appearing.
~
Walking through Villa Borghese, I think, "It's no Versailles."
The way I compare my body to other women's and find myself at fault. My sexuality, too.
I feel like a list of wrongs.
~
Four days in Rome and I have engaged in sex acts with five men. I am desirable. I disgust myself. I send the Economist pictures because he cannot be there, because the other men do not want it.
~
I had assumed that the men I'd fucked on my first European tour would be one-night stands, but they have kept in touch, all of them. When I appear in repeat cities, they come see me—to cum, again. I am satisfactory; I satisfy them enough that they want more of me.
~
Ignoring the corruption completely, those Borgheses' loved to fuck, too.
Papal power: misogynistic hegemony: ah, but that was way back in the day.
~
They don't buy me dinner, but they also don't disappear. That means something: like I'm hot enough to fuck but I'm not worth their Euros.
~
Also, that I'm a slut.
~
Because I am careless at Villa Borghese, I don't know who made the other images of Leda, even though I photographed them from many angles.
It is the Modernist in me, wanting to turn an object, to compress time and space. Or, to simply better understand.
~
At the Keats-Shelley House, I have a long conversation with a girl who works there. She isn't the curator, but she loves museums. She tells me about the Carpet Museum— although I can't remember where it is, somewhere in Great Britain—and I talk about the use of technology in museums. She says it can enhance the experience. I tell her I prefer to remain ignorant of the details in order to better understand the space with the whole of my body. And so I regret not knowing the facts: at the Keats-Shelley House and at Villa Borghese.
Because Keats died ten years younger than I am now, his papers are valuable commodities that scatter through the world. I am disappointed that the locked shelves of books lining the walls were not his. "But they're old," she says, "dating back to his time." She points to a red book in our periphery. "That's Byron's copy of The Odyssey," she says. I want to tell her I'm an academic, a researcher—which is and isn't true—I want to ask her what it would take for me to touch the book, feel it. I want my fingers to touch his mania and genius. But I just let her ramble on.
~
The Philosopher plans me a journey through Rome. He stars the important locations on Google maps, and I make it to all but two. The Museum of Criminology is closed, perhaps permanently, and although I walked through the doors of the Goethe Institute, I don't walk up the stairs to the exhibit because I am tired and have seen enough culture for one day.
~
All of the letters are encased in glass: to and from Keats, Shelley, and Byron. Their cursive is barely legible. The ink from their quills pools through the parchment, and they made a lot of mistakes, lines drawn through text. I put my face very close to the glass.
Later, even though I am attempting to save my money because I still have two weeks left in Europe, I buy a t-shirt, their first names in Helvetica. I wonder if anyone other than my nerd academic friends will get the reference.
~
"You like to be told what to do,  huh,  slut?"  the Economist asks.  The question is rhetorical, so he demands, "Now suck my dick," and I do.
~
"Do you want to see old Rome or very old Rome?" the Philosopher asks. He clarifies that old Rome is still 15th or 16th century.
He goes on and on about Roman history and its determined role in the creation of civilization.
I listen carefully and then I say, "You make it seem like there is only the West." "The United States has no history," he says.
Whereas I know I have won this one, I say timidly, "There is an entire East too, you know." It comes out almost as a whisper that he can ignore.
~
A marble statue of Leda. The Swan's mouth on her nipple; a cherub touching her arm. She is all skin: bestiality and pedophilia: her expression is not one of fear but desire.
~
"I will take pictures and send them to your boyfriend," the Economist says. "Please, no."
He slams his hand over my mouth. "Shut up." I squeeze my legs together.
"Open." He forces my legs apart and touches me. "You're all wet, you dirty slut. You want my Roman dick because your Asian boyfriend's dick is so small." "Say it," he commands. He releases his hand from my mouth. "I have never seen such a big dick," I say.
Because this is only role-playing, I lie to him without remorse.
~
Now, in my mid-thirties, I am becoming slovenly. I attempt to hide it in cute clothes more apt for someone a decade younger than me. I try to make myself feel better by fucking. I need the validation.
~
I text my friend Sarah, "What drives promiscuity? Empowerment or insecurity?" And quickly, before she can respond, "Binaries are so 1980s. LOL."
We are both feminists.  I don't want to expose what a hypocrite I am.  It's embarrassing because I feel like she's the real deal.
She writes back, "I think both and not necessarily either. Can be other things too.
For me it's about feeling connected, feeling alive."
I ask her to FaceTime because I'm feeling super neurotic and insecure and I need someone to give me permission for my sexuality.
~
When I fuck men, I don't feel empowered, but I do feel validated—and that's a good enough motivation for me.
Or justification.
I hardly know the difference.
~
In another imagining of Leda and the Swan, she is fully clothed in rich scarlet and gold. Her hair is styled and curled. The Swan's beak hovers right below her lips, waiting. Her eyes are turned away, shy eyes, and she is smiling.
Because she wants it.
~
The male equivalent of slut is stud.
~
Because my sexual prowess shames me, I am writing about it.
~
Since eighteen, I have been diagnosed bipolar by several psychiatrists, but I insist that they're wrong. I know myself and I know the DSM-V.
But: for months at a time, I thrive on two or three hours of sleep. Instead of sleep, I create. I make. Then, the times I cannot make myself leave the house. I force myself to go into work, and even though I only work three days a week for office hours, I cancel and worry that my secretary judges me.
Another symptom of bipolar disorder is sexual promiscuity. Compulsion.
Impulsivity.
My rejection of the diagnosis shows my lack of self-knowledge.
~
Prowess or desperation for validation? Or do I simply need a tour guide? Or am I lonely?
All of the above, inclusive of contradictions.
~
Like, I only understood that I'm an extrovert recently. Within the last six months.
I want to be an introvert because that's more fitting of a writer. I want to fit the profile.
I strive for verisimilitude.
~
In W.B. Yeats's "Leda and the Swan," he describes her as not only as "staggering," but also "helpless," "terrified," and "mastered."
I tell men I want them to use me.
It is not a master-slave relationship. I'm just a sub. And I have rules.
Most people misunderstand the sub-dom relationship. Subs have the power. In relationships that are trusting enough to practice sub-dom, the sub can halt everything at any time. Otherwise, rape by any name remains rape.
~
The Philosopher says, "I want to eat you now."
I tell him I have just finished my period. My femininity is gross to me. Afterwards, he says, "I love the way you taste." His kiss charms me.
~
During anal sex, I often whimper, "It hurts." I beg, "Please, hurry." The guy, whoever he might be, first asks me if I want him to stop. Then, he pounds away, harder.
I'm never lying about it. Anal sex often hurts me, but I also want him to think his dick is big. I validate his masculinity.
Usually, there is blood.
~
I hit up three basilicas in an afternoon. I drop Euros into the dark wooden boxes and light tea candles. I pray, but not for forgiveness. I pray for hope.
~
The Philosopher calls me "baby" when he explains that he can't meet up with me. Later that night, he texts pictures of naked girls in ecstasy. I write back, "Very busy."
He hasn't responded to my last six texts, two of which contained embarrassingly sexy pictures.
I feel as rejected as jealous. I feel bad about myself.
~
During sex, I like to be told what to do. I am a complete sub and yearn for violent sex. This is dangerous with strangers.
It's dangerous in relationships, too.
~
"I don't like the way that guy looks," the Economist says. "It's not safe, you know? You're a woman. It's just a feeling."
Even though he never spends the night with me, I get it that he cares.
~
In The Ethical Slut, the authors contend, "Sluts share their sexuality the way philanthropists share their money: because they have a lot to share, because it makes them happy to share it, because sharing makes the world a better place."
Although I am an optimist by nature, I don't believe in altruism. I think everything has a hidden motive, even if it's just to make yourself feel OK.
~
From the Swan comes the ultimate slut: Helen and her splendid beauty and epic war.
~
Rather than sex, I convince the Postal Worker to have a threesome with the Economist. He's very nice and I know he wants me. He's really hesitant about it, asks repeatedly if the other guy is a good guy, says he's insecure. "Can't it just be us?" he asks.
He asks, "This is what you want?"
When the Economist shows up, he immediately slaps my face and tells the other guy that I'm just a slut. "Such a slut," he says. "It turns me on."
As I deep throat the Economist, the Postal Worker gets dressed. He shakes his head, apologizes, says, "This isn't right."
The Economist says some stuff in Italian, which I can't understand, but the other guy is unconvinced. He moves to leave and I apologize repeatedly.
When it is just the two of us again, I tell the Economist that he was a nice guy. "You came on too strong. I should've warned you."
Always apologetic.
~
I used to teach Intro to Women's Studies at an all-girls' college, and I challenged my students to go twenty-four hours without saying, "I'm sorry."
They all fail. I do, too.
Reflexive femininity; enforced femininity.
~
I want to impress all these men with my body. I want them to think I'm hot.
And if that is not enough, I tell them my occupation: professor. "La professora," I say. And then I tell them I'm a novelist. And then I show them my Amazon page.
I am impressive, I tell myself—because I am.
And yet, I know they'd fuck me without any of my accomplishments and accolades. I like to imagine them bragging about me to their friends later.
~
An old grad student of mine texts, "Didn't we already reclaim slut?"
~
"You're very handsome," I tell the Philosopher, "and smart." Correcting me, he says, "I'm a genius."
"Sure," I say in agreement.
"But it's easy to be a genius because my family is wealthy and I can do whatever I please. I just read books and think."
"So why are you on Tinder?"
He reaches into his shirt to scratch his chest, undoing another button. "I'm a sex addict," he says flatly. "I need to fuck every day at least once." I believe him but am not scandalized.
"I'm kidding," he says. "I like to practice my languages."
I'm not completely stupid. This one I don't believe at all. I say, "I almost never understand sarcasm. If you tell me something, I believe you." Like how he'd told me he likes to smoke cocaine—except that rather excited me. I'd hoped that one was true.
~
I haven't smoked weed in about a week and am beginning to feel desperate.
I have an arsenal of intoxicants with me—Xanax, Adderall, Oxy, Percocet, magic mushrooms, and maybe three or four doses of GHB that F— gave me in Barcelona—but I can't find any weed.
"LOL," I text my friends in the States. "I guess they don't need it because they live in MF-ing Rome."
Indeed, the city makes me high, but not high enough.
~
It's the easy way out: to blame my excessive drug use and promiscuity on being bipolar.
And my non-existent self-control and impulsivity, too.
My mental illness swipes away my bad behavior, gives it a genesis, infuses me with self-loathing.
~
I only go to Villa Borghese because the Philosopher commands it.
~
When I tell my Roman lovers I am a novelist, they always ask me what kind of novels. "Romance?" they ask.
I am offended every time. "No, like literature. Like art. I write art." "Oh," they say, but they don't understand.
~
A couple weeks ago, in New Hampshire, I get a matching tattoo with some writer friends of mine. We get little envelopes on our wrists, and mine is hot pink. The Philosopher points to it, says, "A scarlet letter," and licks it.
Art by Matt Monk
Lily Hoang is the author of five books, including A BESTIARY (winner of the inaugural Cleveland State University Poetry Center's Nonfiction Contest) and CHANGING (recipient of a PEN Open Books Award). With Joshua Marie Wilkinson, she edited the anthology THE FORCE OF WHAT'S POSSIBLE: WRITERS ON ACCESSIBILITY and the AVANT-GARDE. She is Director of the MFA program at New Mexico State University. She serves as Senior Editor at Puerto del Sol, Editor at Jaded Ibis Press, and Executive Editor for HTML Giant.
https://hungermtn.org/wp-content/uploads/2014/11/monk.HM29.jpg
700
1000
Cammie Finch
https://hungermtn.org/wp-content/uploads/2021/09/VCFA_logo-rgb-200x200-1-300x300.png
Cammie Finch
2017-11-27 14:21:33
2019-10-04 18:43:29
Under and Over Promiscuity — Rome (II)

Lily Hoang