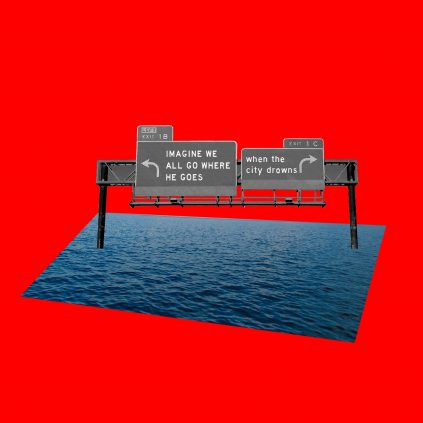 tsi'naajinii nishłí
pronounce the ł as water whistling through shadow
on black bark
the í as boy wearing only yucca
lake colored
tábąąhá báshíshchíín
the í is now mouth of narrow stream
inside a pink mobile home with white skirting
the ą sounds like pulling hair
from the throat
shaped like the á
táchii'nii dashícheii
the á now a head busted open
red running into water
the í is the boy now naked
red running into water
tódik'ǫzhí dashinálí
boy has the ó for mouth
washed with memory of salt water
pronounce this á as rain cloud
belly up
the í still the boy floating on the lake
except it is a field
his mouth left ǫ

From Hunger Mountain Issue 23: Silence & Power, which you can purchase here.
Art by @anna_croc01, curated by Dana Lyons.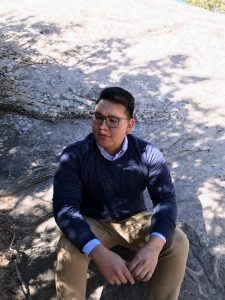 Jake Skeets is Black Streak Wood, born for Water's Edge. He is Diné from the Navajo Nation and holds an MFA from the Institute of American Indian Arts. His work has appeared in Boston Review, Waxwing, and elsewhere. He is a winner of the 2018 Discovery/Boston Review Poetry Prize. His first collection, EYES BOTTLE DARK WITH A MOUTHFUL OF FLOWERS, won the 2018 National Poetry Series and was published by Milkweed in 2019.
Best jordan Sneakers | Best Selling Air Jordan 1 Mid Light Smoke Grey For Sale 554724-092
https://hungermtn.org/wp-content/uploads/2019/09/anna_houston_leo-1.jpg
2000
2000
Erin Stalcup
https://hungermtn.org/wp-content/uploads/2021/09/VCFA_logo-rgb-200x200-1-300x300.png
Erin Stalcup
2019-10-11 15:49:43
2019-11-06 12:48:43
Red Running Into Water

Jake Skeets