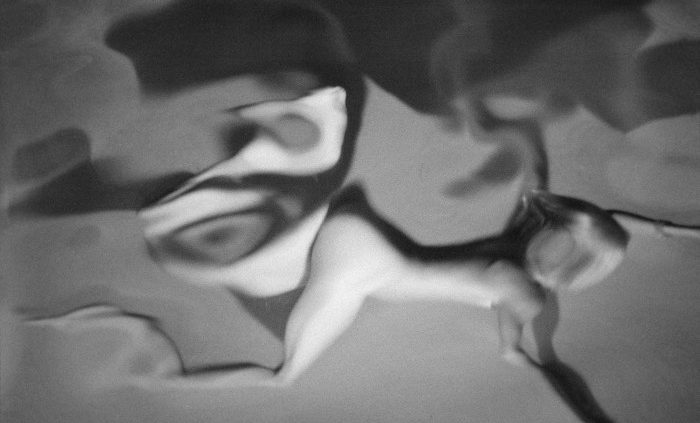 River Otters
for Ms. Kelly
My wife does not believe me, in fact
she has started to mock me, to register
in her discourse and demeanor a kind of
flippant disregard for my sincerity. I suppose
if I were Darwin just back from the Galapagos,
or Audubon with dripping carcasses of spoon
bills and egrets, she'd offer me some credence.
But as it is, here in the sad flatlands, where the last
evidence of wilderness was a misguided ground
squirrel that inadvertently nested high in our sugar maple,
she cannot concede to my numerous sightings
of otters. I've told her, that I've spotted them
by the drainage ditch, crossing the culvert, that
they're as big as German Shepherds, sleek as seals,
hunch-backed and quick. She wants to know
if they talk, if they speak some Midwestern tongue,
if I've given them golf lessons, taken them to La Fiesta
the Mexican restaurant I'm so clearly fond of, and
when I'm late to get home, if a whole caravan of river
otters set the rail crossing to flash and barricade the road.
I'm thinking, even Isabella only denied Columbus for a year.
But at this point, there's no convincing her– and even though
I know the world is round, there's no harm in letting it be
flat. It's not unlike my love for her, she can't see it the way
I do, how it plays in the waters and out, in every natural and
unnatural vision I embrace.
Jungle
Clouds mitigate the sun. In this
there is no defense. One can stipulate
that clear summer days are often unreasonably
intruded upon by vaporous encumbrances.
And that finally, is just another way
of saying the same thing. All of it
provokes challenge, update, a valid
interruption of what one sees. The leopard,
for instance, lounging on the limb
can only account for the weapon of himself, his dangling legs,
the inventory of claw and tooth. He has no knives.
He is the lance of himself–that which he throws
at the zebra and the wildebeest. No lawyers
concocting mediation. Nature does not
encourage the tête-à-tête. Form is a matter
for a judge, critics to make their case for.
In the mean-
time, no matter what, no one wants to go
hungry.

Michael David Madonick attended Rollins College in Winter Park, Florida, where he received a BA in English and an MBA. After several years in real estate development in New York, he returned to school and received his MFA from the University of Oregon. His awards include the Academy of American Poet's Prize, the New Jersey Council on the Arts "Distinguished Artist" Award, an Illinois Arts Council Grant and an Illinois Arts Council Literary Award. For more than twenty years he has been teaching creative writing at the University of Illinois in Champaign-Urbana. He is currently the poetry editor of Ninth Letter.
Sport media | youth nike kd low tops orange , Nike Air Max , Iicf
https://hungermtn.org/wp-content/uploads/2016/09/water-6-e1473864993134.jpg
700
700
Miciah Bay Gault
https://hungermtn.org/wp-content/uploads/2021/09/VCFA_logo-rgb-200x200-1-300x300.png
Miciah Bay Gault
2012-02-19 16:21:38
2020-02-09 19:23:39
Two Poems

Michael David Madonick