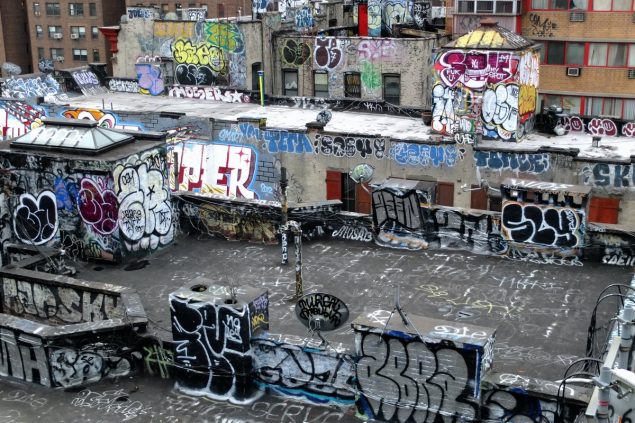 In your local 7-Eleven,
follow the unearthly scent of cologne.
He'll be sitting in a freezer box,
venting to the frozen dinners
about how he resembles
"dope with venom entailed."
Proceed with caution.
At first, he won't look at you:
his mind too busy dipping in
and out of the room.
But when he finally meets your eyes,
your lungs will collapse.
For a moment you'll want nothing more
than to care for him,
to teach him there is more to life
than ink and paper,
that there are galaxies beyond
his god-crafted freckles.
He will convince you otherwise,
showing you his collection
of novels and girls with similar traits:
same blonde hair, same bruised knees.
He will still call you unique,
forgetting you are made of blood
and rhinestones like the rest of them,
that your urge to rebel
outweigh his introspective charm.
To this boy, you are simply the
housekeeper of his thoughts,
undeserving of happiness.
Rember: you are a poetic beast too,
capable of destroying his impression of "dream girls."
You could break him if you wanted to—and you want to.
But the freezer doors tamper with his vision,
reflecting his archetype through the glass. 
Eventually, he will ask for your name.
Curl back your lips (like the monster you are)
and kindly swallow the boy whole, 
before he causes any more damage.
Sylvia is a rising Senior at the Lois Cowles Harrison Center for the Visual & Performing Arts. There, she studies under the Creative Writing department & has published work in the Cantilevers Journal of the Arts, High School Poets Society, the Magnetic Journal, & many more. Her poem "Cold as ICE" earned third place in the Sister Cities Young Artists & Authors Showcase in February 2020. Sylvia also co-operates Inventively, an Instagram account dedicated to showcasing high school poetry, for four years strong.
https://hungermtn.org/wp-content/uploads/2019/07/rsz_olivier-de-sadeleer-2pbbvqmmjnc-unsplash.jpg
800
1200
Erin Stalcup
https://hungermtn.org/wp-content/uploads/2021/09/VCFA_logo-rgb-200x200-1-300x300.png
Erin Stalcup
2020-06-11 06:34:31
2020-06-16 10:48:23
to hell with the Manic Pixie Dream Girl:
my love letter to Susan Vance 
Sylvia Nicholas-Patterson

Honorable Mention, International Young Writers Prize, Poetry