Our contest submissions are OPEN!
General submissions are now CLOSED

General submissions closed on September 15, 2016. We'll begin reading general submissions again on May 1, 2017.

We accept general submissions through Submittable only. We wish we could accept surface mail submissions as well, but our staff are scattered far and wide over the globe, and there just isn't anyone in the office to read hard copy submissions. If you send us submissions through the mail, we will return them to you unread. There is a $3 maintenance fee for using Submittable, roughly the same cost as envelopes, printer ink, and postage for mailing a prose piece or three poems and an SASE. Submittable is not a free service for us, and we have to charge a fee in order to use it. However, we do happily waive the fee for subscribers. If you have subscribed or purchased a copy of Hunger Mountain in the past year, please submit free of charge.
We recommend that you read back issues of Hunger Mountain before submitting. Browse our online archives, subscribe, or order back issues of the print journal.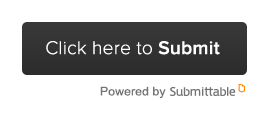 ---
Please Enter Our Contests…                 
Explore our contest guidelines here.