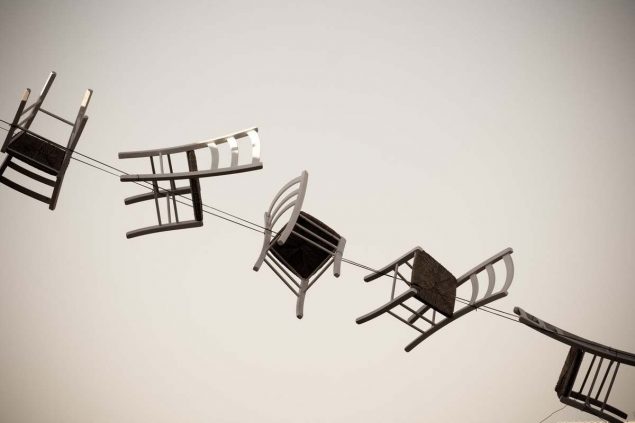 Here we have the story of two ways to open a book.
One, is in media res, or "in the middle of things." Which, is often considered to be an exciting way to start a book.
And that is how I chose to start my first book, Horton Halfpott. (The first book I ever finished, that is.)
I wrote this opening, considered it to perfect and then wrote the rest of the book to go with it. Here it is…
Old Crotty gasped.

Crotty, the Luggertuck's ancient maid, had not expressed surprise for seventeen years.

And even that occurred in the privacy of her own room, certainly never in the presence of M'Lady Luggertuck.

This gasp from Crotty would be the second of many unprecedented marvels that day and that summer, including, but not limited to, a Stolen Diamond, snooping stableboys, love, the appearance of a famous detective, the disappearance of a Valuable Wig and, yes, even the black deeds of The Shipless Pirates.

Surprisingly, the first unprecedented marvel, the one to which all these others would owe their existence, came from the thickly painted lips of M'Lady Luggertuck herself.

"Not quite so tight today, Crotty," said M'Lady Luggertuck as the old servant pulled at her corset strings.

The aforementioned, audible gasp of Crotty issued forth directly following M'Lady's request.

In Old Crotty's long memory there had never been a day when M'Lady Luggertuck's corset had not been tightened to a breathless level of constriction.
What did you think? Did you even make it through?
As the manuscript racked up rejections, I started to suspect that the opening was to blame. Were people even reading the whole book? Or were the dropping it in exhaustion after one page?
And so… I killed it. I murdered my darling. After five years or so of hanging out at the top of this oft-rejected manuscript, "Old Crotty" got buried under a new opening!
The new opening wasn't in media res, it was pure sales pitch, trying—rather desperately—to hook the reader:
          There are so many exciting things in this book—a Stolen Diamond, snooping stable boys, a famous detective, the disappearance of a Valuable Wig, love, pickle éclairs, unbridled Evil, and the Black Deeds of the Shipless Pirates—that it really does seem a shame to begin with ladies' underwear.

          But the underwear, you see, is the reason that all those Unprecedented Marvels happened—with the possible exception of the pickle éclairs. The underwear in question was a painful item called a corset. A corset, you see, is a sort of undershirt made of straps and sticks and strings and whalebones. In the days of horse-drawn carriages and powdered wigs, some women—and some men—would strap themselves into a corset and it would squeeze them and pinch them so much that they would look skinny.

          Imagine being pinched like that day after day, year after year. It could make a nice lady into a mean one. So imagine what it would do to a lady like M'Lady Luggertuck, who was a nasty beast to start.

          Our story begins one morning, long after the corset has turned M'Lady Luggertuck into one of the worst people in the world. For some reason, which no one knows, M'Lady Luggertuck decided not to be pinched and squeezed that morning.

          "Not quite so tight today, Crotty," said M'Lady Luggertuck as Old Crotty, her lady's maid pulled at her corset strings.

          Old Crotty gasped.
Armed with this new beginning, the manuscript sallied forth once more… and was sold immediately! It got published with a glow-in-the-dark cover, was nominated for an Edgar award and got some almost respectable sales numbers!
Was the new opening the reason for all this? Who knows… But I'm glad the first opening was gone because it would have stopped a kid cold.
The original was written with cleverness in mind. The new one was written with readers in mind.
---
Excerpt from HORTON HALFPOTT: OR, THE FIENDISH MYSTERY OF SMUGWICK MANOR; OR, THE LOOSENING M'LADY LUGGERTUCK'S CORSET © 2011 Tom Angleberger. Published by Amulet Books, an imprint of ABRAMS. Used by permission.
---
https://hungermtn.org/wp-content/uploads/2014/09/chairs-1200x800.jpeg
800
1200
Miciah Bay Gault
https://hungermtn.org/wp-content/uploads/2021/09/VCFA_logo-rgb-200x200-1-300x300.png
Miciah Bay Gault
2014-09-10 10:00:53
2019-03-25 18:43:58
Beginning Horton Halfpott

Tom Angleberger