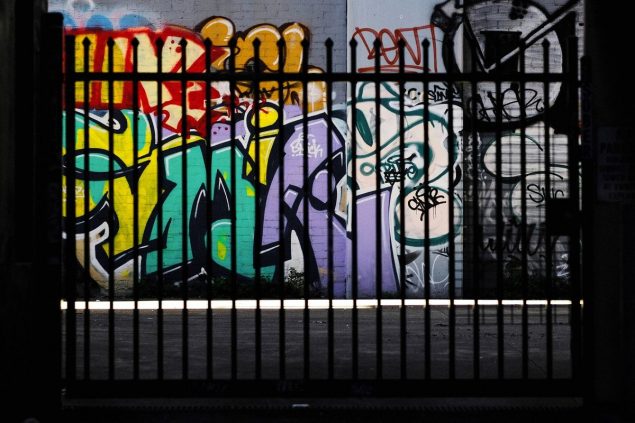 Dedicated to the curiosity and wonder of my daughters.
This story was born out of a question from my seven-year-old, Zara. She asked, "Why does the Ratoncito come to our house and not the Tooth Fairy?"
It begins with magic and love, with hope and wonder …
Hundreds of years ago, when girls and boys would lose their first tooth a magical mouse would appear. He would leave a present in place of the tooth.
Unknown good spirits gave El Ratoncito the power to be like no other mouse.
No one knows how old El Ratoncito is or where he came from, what we do know is that he has been around for at least two hundred years and his first language was Español.
Some say his name is Don Jorge.
He is celebrated for his sense of humor, kindness, and sometimes his quirkiness. This is a story about the night that El Ratoncito visited a little girl named Vida.
On a night just like almost every night, with the sway of the wind bringing in the scent of dreams and the stars glittering like buds of fluorescent light, a sense of calm and normalcy was palpable. Yet it was not quite like other nights when nothing seemed to happen but for a cricket mistaking his house for under the bed. This night had indeed a different feel to it, one that Vida could not yet put her finger on, but it felt playful like fairy dust and squirming puppies.
She placed her tongue in the gap in between her front teeth and felt the space fresh and awkward. An adult tooth would soon come out to fill in the space but for now what occupied her mind was that a fantastical thing would finally occur tonight.
She ran around the house desperately with her baby tooth in one hand, tripping over toys and other stuff she had forgotten to pick up from the floor. Vida was being clumsy as she felt that time was pressing and soon the little mouse would be expecting a nice snack along with her tooth.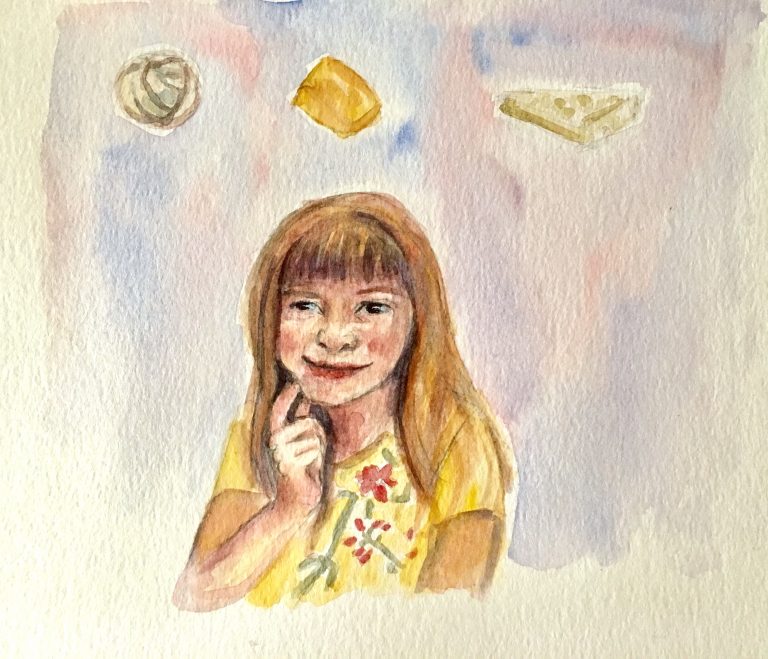 "Abuelita, I can't find any cheese for the Ratoncito and my tooth just fell out! Do you think he'll like some cheddar or asadero cheese?" asked Vida.
"I think he will like either cheese mija," answered her Grandma.
"The kids at school talk about the tooth fairy, but I do not know why the Ratoncito comes to our house," Vida said with a confused face.
"Well, we come from a long line of people from Mexico who are friends with animals and believe in magia. We have been fine tuned to the natural and to the 'unseen' world since we can remember," explained her Abuelita.
"Well, I'll be ready for tonight!" said Vida.
As she got ready for bed, she left a piece of brie cheese on her night stand, hoping for a a coin or two. But, what she wanted most was for El Ratoncito to like her choice of cheese. "After all we are not in Mexico and maybe he had acquired a taste for different kind of cheese," she thought.
As the pink and orange hues in the sky turned into purple and then into a deep sea blue and the stars came out to dance like a Neruda poem. And so did la luna, as she stood like a queen overlooking her desert.
Her Abuelita whispered into her ear, "Dulces sueños mi cielo." And then gave her a kiss on her forehead.
As Don Jorge scrambled out of his hole in the wall he knew his chance to dress as a fairy for a night had finally come. He rubbed his belly while he said to himself, "I hope that I get manchego cheese or pastel de tres leches even—why not? My pancita is growling (grrrr…)," he mumbled.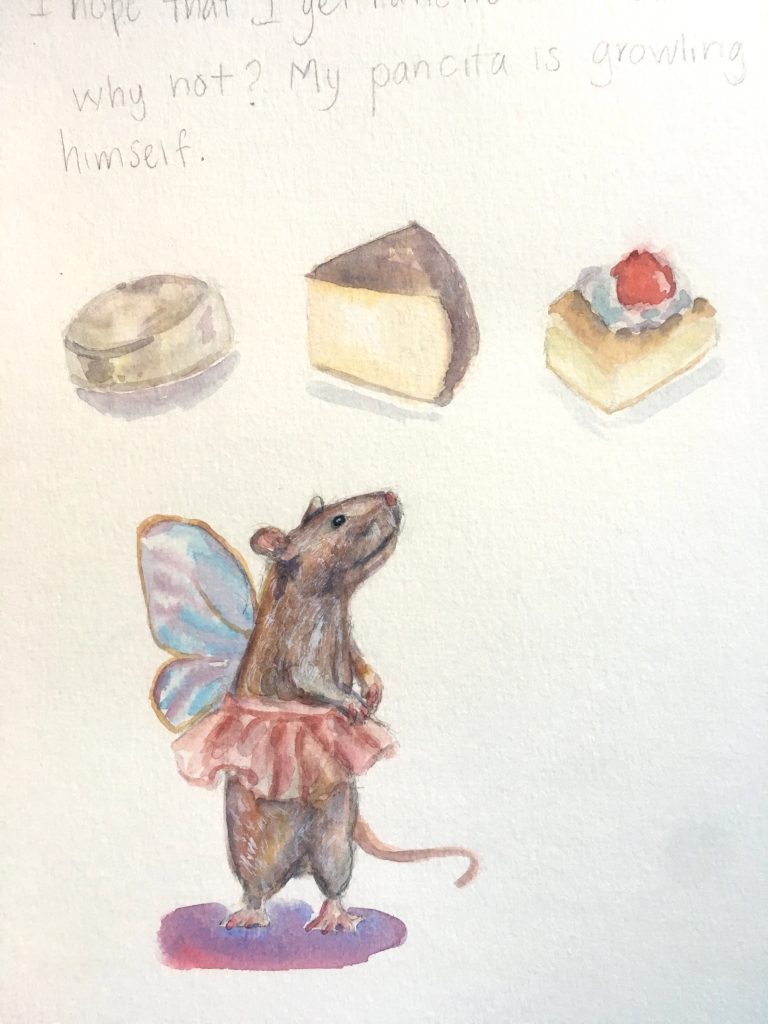 He had always had a special fondness for Vida. Her thoughtfulness, her kindness, and her humor had motivated him to dress as a fairy that night.
Although the rule was not to be seen, because he loved Vida so much he thought he might bend the rules a bit and say hi to her.
Vida drifted into the mystical realm of the dream world, as if she was hearing a lullaby … "Duermase mi niña, duermaseme ya …"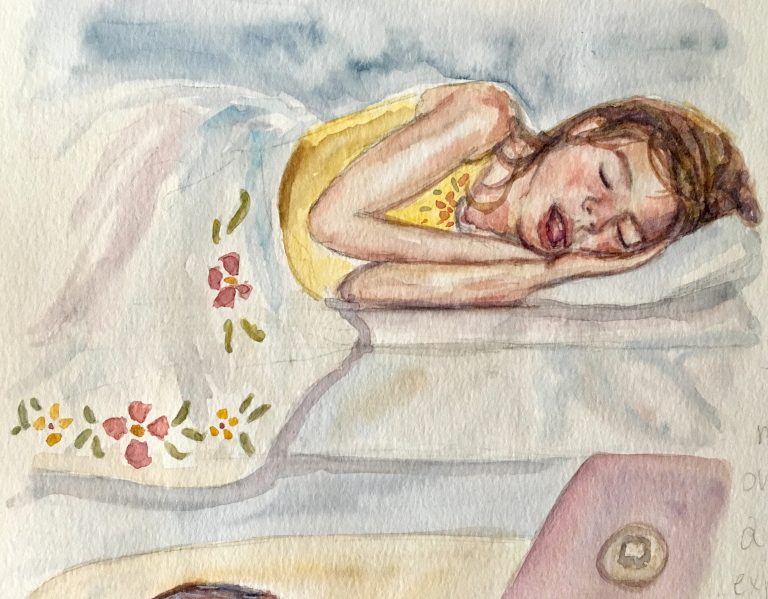 Don Jorge was just on time, maybe too timely. He peeked out once, he sniffed twice and got a good glance of Vida's peaceful expression as he squinted his eyes in the dark.
Don Jorge had been visiting the family for generations without being seen, until tonight …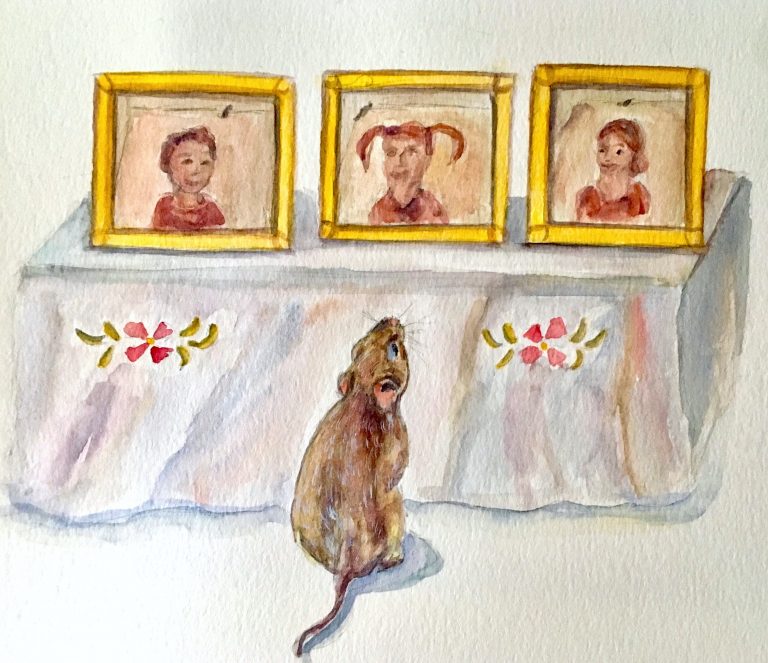 This idea of being seen was a little more adventurous than he was used to so he was a little nervous. He took a step and a twirl in his never-ever worn tutu, and flapped his wings. "¡Ay nanita! Being a fairy is so much fun!" he thought.
Vida heard little footsteps like a crackling fire in the distance. She opened up an eye ever so slightly. The mouse dashed across the rug to eat the brie in one single bite. Then she opened the other eye as she jumped up in bed.
"¿Eres tu Ratoncito?" Vida asked, excited.
As the light of the moon shined through the window he realized he had run out of fairy dust which had made him invisible for a while. The decision of being seen was made for him.
"Gracias por el queso," he said to Vida timidly.
Vida felt so lucky! He slowly approached her with five pesos and five quarters. She extended her arm and opened her hand to receive them. And so they stayed up for a while exchanging cuentos of their families. Stories about adventures where they had both felt a little afraid but they had managed to be valientes.
"Ratoncito, tell me about how you go from house to house," asked Vida.
"I travel from casita to casita not by taking a train or sailing a boat or riding my bicycle nor flying on my favorite bird. My secret is that I hop into a tunnel where space and time don't really follow rules. As I enter it, I think of the person I am visiting and let my heart be filled with love. Once the emotion takes over my body like a beating Tarahumara drum I close my eyes and in what feels like a second I am at the hole in the wall of the child's bedroom," the little mouse carefully explained.
"Hmm … so, you travel powered by love or magic," said Vida.
"Tell me one more story before you go," Vida asked. She was not going to let him go so quickly. A luciernaga flew by lighting up the room and a current of fresh air came into the room filling it with a scent of magnolias.
Don Jorge took a deep breath and smiled as he begun. "Long ago, children had little time to remind them of how loved they were. Their parents and grandparents would work so much and playtime was shorter than it is today because kids would help with family work. And so, some children would go to sleep and not hear 'Te Amo' before bedtime or lose a tooth and not remember to celebrate this special rite of passage."
"Out of this need came a solution," said the Ratoncito as he winked. "A very ordinary field mouse, myself, grew tired of the sad faces of these wonderful kids. My desire became so strong that I decided to bring more joy into these big-hearted little ones. That's when, for the first time, I left coins to a boy named Cipriano when he lost a tooth."
Vida was so intrigued and could not get enough of this fantastical creature. "And when did you come to our house for the first time?" she asked with wide eyes of expectation and not a hint of sleepiness in her voice.
He reluctantly accepted as he knew there a few more homes to visit. "Esta bien, I will tell you one last cuento. When your abuelita was just around your age I accidentally stepped out before all the lights were turned off. As I turned the corner into la cocina your great grandmother, Esmeralda, happened to be picking up the kitchen. Pegó el grito when she saw me she almost smashed me with the chancla."
"And then what happened next?" she asked.
"Your abuelita Concha stepped in to protect me without knowing who I was and hid me in her rebozo. We ran to the patio and she let me go safely amongst the cempasúchil flowers. Casi me machucan but thanks to your grandma's kind heart and bravery I am still the Ratoncito on duty today."
He was quietly smiling as he remembered other adventures from long ago. "It's late and it is now time for you to go back inside and for me to go. Remember to place your tooth under the almohada the next time you loose one. And please leave a piece of cheese or an enchilada for me." He giggled.
"¡Buenas noches linda niña!" said Don Jorge as he scurried out the window and into the night. The stars had a twinkle that shined stronger than before, maybe because of the full moon or maybe because they had been chiming into the magic all along.
All was well that night for the beautiful Vida and for the hard working Ratoncito. She slept peacefully and felt grateful for the unexpected meeting and drifted into sleep with a smile on her face.
The Mexican mouse would have more tales to tell and more adventures to share but that would have to wait, for the nights are as important for the body as magic is for the soul. Buenas noches.
El Fin.
Vocabulary
Español—Spanish
El Ratoncito—The little mouse
Don—Mr.
Vida—life
Abuelita—grandma
Asadero, ranchero, and manchego are mexican cheese
Mija—affectionate expression to refer to a little girl or daughter
Neruda—Pablo Neruda is a chilean poet
Magia—magic
Dulces sueños mi cielo—sweet dreams my love or my sky
Pastel de tres leches—a type of Mexican cake
Pancita—tummy
La luna—moon
Duermase mi niña, duermaseme ya …—Sleep my little girl, sleep now
¡Ay nanita!—oh my!
¿Eres tu Ratoncito?—is that you little mouse?
Gracias por el queso—thank you for the cheese
valientes—valiant or brave
Pesos—Mexican coins
Casita—little house
Tarahumara—an indigenous group located in northern Mexico, who reside predominantly in the area of the Copper Canyon
Luciernaga—firefly
Magnolias—magnolia flowers
Esta bien—That's fine
Cuento—story
Te Amo—I love you
Pegó el grito—screamed
Chancla—sandals or flip flops
Rebozo—shawl
Cempasúchil flowers—marigolds
Casi me machucan—I was almost smashed
Enchilada—tortilla with a filling of cheese, vegetables, or meat
¡Buenas noches linda niña!—Good night sweet girl
Almohada—pillow
El Fin—The End
Adriana Martinez grew up between the two worlds of urban Texas and coastal Mexico. Her love of art and native wonders is a heartfelt pursuit which has led her all around the world from Texas to San Miguel de Allende to Florence, Italy; from Italy to Spain and Morocco; from Europe back to Mexico, dramatically steeped in its own complex web of histories and rich, resplendent cultures. She is a visual artist, a dream illustrator, a painter of souls and often works closely with private collectors and ethnic groups. Adriana currently lives in Phoenix, Arizona.
https://hungermtn.org/wp-content/uploads/2019/07/rsz_perry-c-_v3ypd1n69w-unsplash.jpg
800
1200
Erin Stalcup
https://hungermtn.org/wp-content/uploads/2021/09/VCFA_logo-rgb-200x200-1-300x300.png
Erin Stalcup
2019-07-15 16:03:10
2020-06-09 16:09:13
El Ratoncito (The Mexican mouse that became a fairy for a night)
Adriana Martinez

Picture Book Winner, Katherine Paterson Prize for Young Adult & Children's Writing