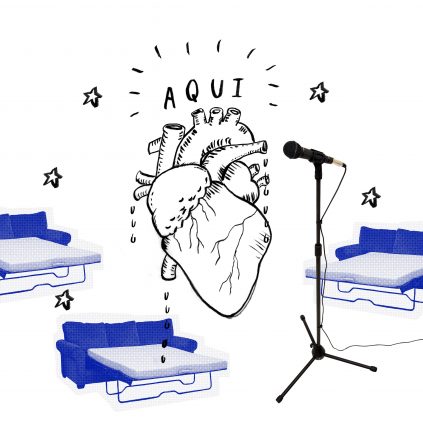 How to Make Art
Even when I'm sick, when I feel
the thorn of a sore throat
prick my right tonsil, and I purr
through a stuffed nose
while I dream of spilling my coffee
because I'm stumbling
through the house without opening
my eyes because I can't open
my eyes because I'm still dreaming
and I'm late for work, I hear
the robin's circular whistle
at the window. Winter is always long.
But the robin is back. Even
when the weather won't stand still,
when it throws my body
into viral confusion with snowstorms,
hailstorms, and sixty-degree winds
all in one week, the robin is building her nest.
The robin has work to do. She is singing.
Lizzy Fox is a poet and educator with an MFA in Writing from the Vermont College of Fine Arts, where she now works as Associate Director for the MFA in Writing & Publishing program. Her poetry appears in The Greensboro Review and has received the Laura J. Spooner Prize and the Corrine Eastman Davis Memorial Award from the Poetry Society of Vermont. In addition to her own writing, she teaches poetry and recitation in partnership with schools and arts nonprofits across the northeast, as well as online.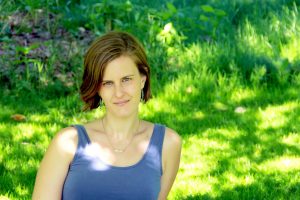 https://hungermtn.org/wp-content/uploads/2020/01/anna_aqui_heart-scaled.jpg
2560
2560
Erin Stalcup
https://hungermtn.org/wp-content/uploads/2021/09/VCFA_logo-rgb-200x200-1-300x300.png
Erin Stalcup
2020-01-17 08:28:41
2020-01-17 09:23:04
How to Make Art

Lizzy Fox