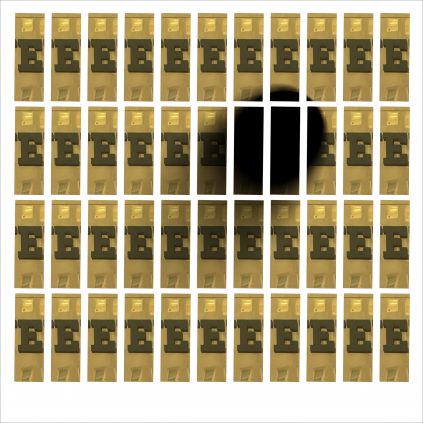 I go to the Pink Pearl factory store at the factory and buy the ones, discounted, beyond their expiration date. Stale erasers. I have been sculpting for years. Sculpting is about seeing what is not there, the negative space, the foil, the relief. It isn't lost upon me that in my way I am erasing the eraser, whittling it away one rubber sliver at a time. In the end I have a rubber stamp embossed with a word. I use the stamp to stamp. It stamps STAMP. I have turned these erasers of flat language, turned them into these words with enough depth, a lip. It's a slug of spongy type. I tool these one-word stories, use blue impermeable ink. MOM for instance. DAD. GRAM. YOU. DEAR. LOST. GONE. ?.
From Hunger Mountain Issue 23: Silence & Power, which you can purchase here.
Art by @anna_croc01, curated by Dana Lyons.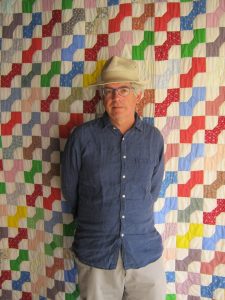 Michael Martone's new books are BROODING and THE MOON OVER WAPAKONETA: FICTIONS AND SCIENCE FICTIONS FROM INDIANA AND BEYOND. He lives in Tuscaloosa and teaches at the university there.
jordan Sneakers | Air Max
https://hungermtn.org/wp-content/uploads/2019/11/anna_EEEEEEEEE_v1.jpg
2000
2000
Sara Stancliffe
https://hungermtn.org/wp-content/uploads/2021/09/VCFA_logo-rgb-200x200-1-300x300.png
Sara Stancliffe
2019-11-05 15:14:47
2020-02-27 13:49:24
Maurice Milkin, Eraser Carver

Michael Martone