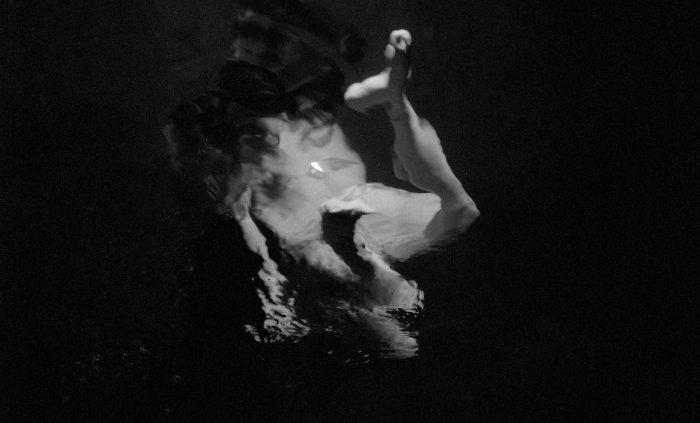 Rodin, The Burghers of Calais
There's no way you can see all six at once.
Even walking around them, they're too much again.
Today, as always, I fasten on just one.
I imitate his gesture as I write,
suggest you do the same now, reading this.
My palms are open to the wind passing,
the same wind passing as passed over him
when he was spared: open you hands.
This moment we share, opening our hands
is the instant they tell him he will die
and then, the next instant, he will be spared.
No one can pass this fast from death to life.
It's too much for the mind to comprehend.
Only the body can get a hold of this.:
look at your hands. You and I speak with him.
The day has come to settle in your palms.
It makes you cup your lifelines, doesn't it?
as if the wind didn't come to drink there—
Rodin, The Hands
Dead singularity of all things seen
in isolation, —
I take one sculpture with me this morning.
I turn it to the trees if they won't bend
in my direction when I lose my gaze
in their deep rootedness.
Out on the sky,
" The Hands" can resurrect. Then, hands no more,
take their shape from my own.
Yes, like me
certain past lives, past hours, still in this one,
they'll find theirs in shape-shifting, going around—
********************************
The corporality of living things?
No, souls of seabirds, two wings stopped in flight.
Paolo and Francesca, separate.
I don't want to write personal poems,
but I will tell you when I see white flames
like these I am drawn back to childhood:
mornings like these I can start life over
and then second time over, a third—
Rodin, The Kiss
Crossing the God-line, I am in a space,
I tell myself,—lying—I made myself.
It's always new, there's always this re-birth
so long as I remember why I'm here
making the ordinary miraculous—
that means sometimes ridiculous.
To keep myself on earth, I have Rodin.
I'm looking at "The Kiss," so often seen
in kitsch displays, the basements of cheap stores.
I need to look away—Platonic form
captured in my mind's eye—it's never trite.
You see, then, don't you? As I speak, their flesh—
grown together that one instant he caught them—
who's kissing whom? Idiocy to ask,
left over from looking at the real thing.
I close my eyes: one flesh: there's no question.
Peter Cooley was born and raised in Detroit. He earned a BA at Shimer College, an MA at the University of Chicago, and a PhD at the University of Iowa. He is the author of numerous poetry collections, including DIVINE MARGINS (2009), A PLACE MADE OF STARLIGHT (2003), and THE ASTONISHED HOURS (1992). His poems have been widely anthologized in collections such as Best American Poetry (2002) and Poets on Place (2005).
Best Authentic Sneakers | 2021 New adidas YEEZY BOOST 350 V2 "Ash Stone" GW0089 , Ietp
https://hungermtn.org/wp-content/uploads/2016/09/water-5-e1473865023875.jpg
700
700
Miciah Bay Gault
https://hungermtn.org/wp-content/uploads/2021/09/VCFA_logo-rgb-200x200-1-300x300.png
Miciah Bay Gault
2015-03-24 15:23:19
2019-11-01 00:19:34
Three Poems

Peter Cooley