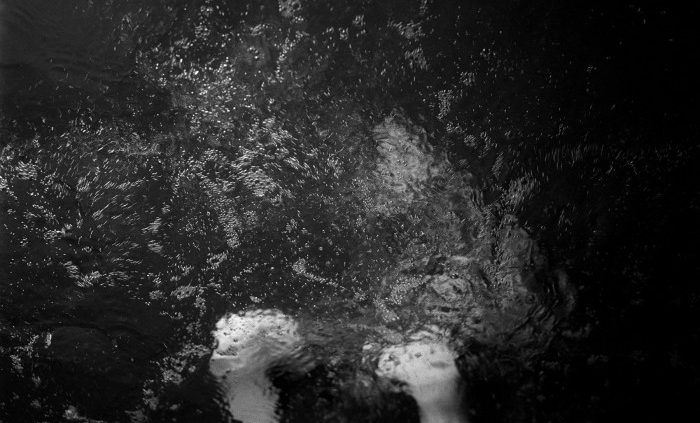 She chose an inconvenient time to die
but chose the warmest place there was, away
from the mossy tree where we kept her chained
for safety, so she wouldn't run away.
Her sharp sight wasted on our narrow yard,
she broke her rusty chain and stumbled near
the leafy hedge that framed the yard, to lie
alone in sunny silence, on her back.
From that last angle, she could not have seen
the hedge defended nothing interesting.
The first warm rain had softened up the ground.
I used the dulling shovel that we left
outside all winter, up against a shed.
The cold had warped the handle, and it shook
inside the rusty socket of the blade.
But it was all I had; I had to learn
to press my weight down carefully, to take
my shovelsful in shallow increments.
It took all afternoon to dig chest-deep
as every gentle pressure from my feet
disturbed the dirt that I had failed to lift—
but that was less time than she took to die,
the months of heavy hacking, every breath-
less howl announcing her impending death.
From digging in that shady spot, I knew
the smell of loneliness—the muddy food,
the acrid earth between the roots still damp
where she had overturned her water bowl.
I wished I could have killed her, slipped a pill
and held her still. She never would have had
to claim her freedom forcefully, or die
alone, where she had finally escaped
the shade, only to watch the sun so long
her tongue had swollen, and her eyes had dried.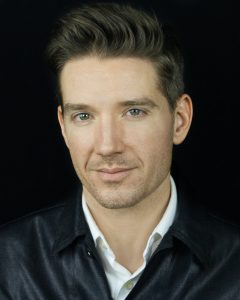 Originally from Springfield, IL, Thomas March is a poet, performer, and critic based in New York City. His recent poetry collection, AFTERMATH (2018), was selected by Joan Larkin for The Word Works Hilary Tham Capital Collection. OUT Magazine praised its "diamond-sharp lyricism" and hailed it as "a stimulating, if sober, tonic for our times." His poetry has appeared in Bellevue Literary Review, The Good Men Project, OUT, Pleiades, and RHINO, among others. His reviews and essays have appeared in The Believer, The Huffington Post, and New Letters.
https://hungermtn.org/wp-content/uploads/2016/09/water-13-e1473864823253.jpg
700
700
Miciah Bay Gault
https://hungermtn.org/wp-content/uploads/2019/03/Writing-and-Publishing-Logo-300x874px.png
Miciah Bay Gault
2014-12-01 22:58:31
2019-11-04 21:41:23
The Hole I Dug

Thomas March