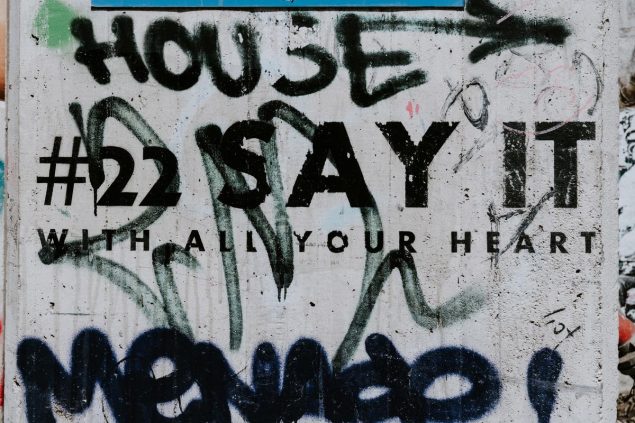 —after Ocean Vuong
1981's April. Sweats pearled the shades of dawn. Sunlight inked into your clothes. How everything stilled in the carving heat. You both were young and had numbered days to count. You both worked as factory laborers while in university. Life was a few chapters behind then.
Beginning years whittled down to four hands, coated with coal. All you had, were stories—ma and pa.
///
13 years old. I always noticed my grandparents' hair, how it started to bud milkflowers. Before them, were years of drowning, and then anchoring the war. I know the war. It still clutches their breath on some quiet days. But they found each other, to edit their leftover mid-sentences.
Maybe that 1945's hunger connected the young couple. I didn't really know, had never asked. What I know certainly, that their youths saturated to an amber light—at least, together.
You both said, history is always a living question, always a large body overshadowing the existence of the now.
You both said, we probably wouldn't know what warmth is, now, if it weren't for them.
Your voices thinned into air,
'Postwar Vietnam was our home. But its roof was holed. Some wounds to thread. We were this country's needs, us, your father and me. And others also. We were once the future—of some dust-smeared decades.'
0 am. I miss you both. I miss my supposed language. I thought it was singing under this foreign sky. Your syllables sink like a snowfield. I still hear them thaw a sphere apart.
3 am. I remember being told, in the quietest of nights, dreams are all about how we're living our afterlives. All the wishful things. Then I wake, my mouth untamed, only to search for the spilled traces of last sleep.
Sometimes, I thought the sky started snowing. Though summer sky seared singed. Pa, you once told me, our bodies sometimes thirsted for something, unseen, to hold onto. But I say what you tried to describe were memories. Maybe yes, our bodies desire the pasts' residue and constantly look back to gather such remnants. Our bodies turn around to settle a history unfinished, by hammering conclusions into each gone chapter. After that, they move on. Isn't this similar to how you once said goodbye to your country, pa?
You unclutched my hand. Your index finger traced an ampersand onto my right palm. The motion like gravity, soft and felt. I eyed that movement, as if it cradled a small moon inside. Our lives usually begin with an 'and.' That's how you start, you carry you push forward with your present tense.
So I puffed. My stomach, a swell of conjunction, of ands, waiting for a day to release.
///
The other day, I went to the fast-food shop near my dorm. The chips there, I ate at least once a fortnight. Now, peking duck. It came out—smudged in the brown of noon. How I tasted sweetness in places, far from your country. The nation that I dreamt about, often, my makeshift shelter. Maybe home is where we can make it. The restaurant's owners are Chinese immigrants. Their stories packed in this dish. And here, now, I was chewing it. Every throat-choked bite, a written paragraph.
Then I gasped. My tongue still pinked with each swallow. Ma, I now learned, we live just to fall into each other. We live, to read through each page of days.
Spring. 6 March 2002, at about 7:15 am, under the sterile white ceiling. I saw earth for the first time.
Childhood in summer haste. It tasted the sweetest then. Ma and pa, you sang me songs. I still remember, still hang them near my ribs. So I could understand the art of retouching memories and be reminded of what I've got. I could try to pass on our oral folksongs. Do you remember ma, the traditional ones? The tunes of history, you told me, often, how they echoed through the narrow alleyways of your childhood. The hawkers sang such songs, as a way to sell traditional Vietnamese food, as if they tried to press survival into language and stories. How they always carried on the sinews, the blood of your nation.
We're here now, in Australia, living. I remember our past ruins each time mornings stretch like ornate wounds on my room's ceiling. I stitch them to my hands. How wounds can teach me things. They tell our stories in places we've crossed, even oceans apart. So I tell them, these people, your and my stories. So I write the clouds into sentences. My body here—the one I've inherited from you—means a thing, to the culture of this. I suppose we're blending like acrylic and growing together, people. We are.
///
Some early autumns, I peek-a-booed your thin palms. Nothing inside. Nothing but your skin. The way it creased draughts. Ma, what're they? You didn't answer, but instead, after straightening your back, you reached for the cardboard box on top of our wardrobe. Inside, those photographs blurred with 80s, tainted smiles. You both, front of the factory. Sepia-toned hands bound to knots. Our growth was here. The nose-burnt coal, our days, sewed me and your father, together.
Funny. How you both could still be happy, when your bodies were rusting to dirt. Here, is all we've got, so use your own paragraphs to reach here, son.
Back in your times, the TV didn't seem to reach wide enough. No phones to make up for the distance.
But I know surely in each decade, there is always a black hole, swelling. Problems spiral to chaos. Chaos sees through the need of order. Yet, we always pass through the hours. Yet, New Year Eves, still have our night sky syntaxed with fireworks.
Maybe we live softer now, meatier even. To understand that we only have each other to hold. So hold we do, skin-to-skin.
And yes—ma—pa. I've been writing this letter to tell you about the years. That they still arrive, still flood hearts and their chambers. Unscathed hours ahead to narrate my stories. How I have translated this new sky into my own meanings. My mouth, the shape of a comma. So carry on, love these seasons. They have taught me to leave my narrative behind for others. People, we're all people. We're all growing by connecting, by being.
These are our hands, so use them to hold, everything blood-warm, everything skin. I learnt to cup them into a lighthouse, to map the way now, ma and pa.
After all, I grow.
///
Ma and pa, I get it now. You gave me your ampersand. I've been trying to carve it down, onto somewhere—possibly my room. But I don't know anymore.
I want to learn the shape of it, by heart. So I can write myself into this generation. A passage, a few sentences, or even just a letter. Then I have adulted, because I have left my story here.
This is growth itself, knowing my ampersand has stopped wintering, but rather inking so deeply and curling onto the palms of my friends, my future partner or even my dogs. We all grow now, from others' writing and our own, into essays. They all start with an ampersand, an 'and' and the continuing chapters.
I will tell it, the world. I promise.
I will.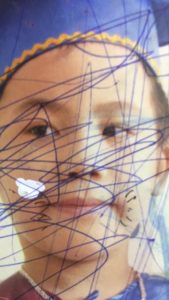 Duy Quang Mai is from Hanoi, Vietnam, but is currently studying in Sydney, Australia. His poetry has been published in Overland, The Lifted Brow, Cordite Poetry Review, Red Room Poetry, & others. HOMEWARD & JOURNALS TO are two of his chapbooks (Story Factory, 2018-19). His poetry has been recognized by John Marsden & Hachette Australia Prize, Foyle Young Poets, & Bowseat's Ocean Awareness Contest.
Sports News | NIKE Chaussures, Sacs, Vetements, Montres, Accessoires, Accessoires-textile, Beaute, Sous-vetements – Livraison Gratuite
https://hungermtn.org/wp-content/uploads/2015/10/claudio-schwarz-purzlbaum-wgP4vrQUDQs-unsplash.jpg
800
1200
Erin Stalcup
https://hungermtn.org/wp-content/uploads/2021/09/VCFA_logo-rgb-200x200-1-300x300.png
Erin Stalcup
2020-06-11 05:09:57
2020-06-16 11:25:31
There is a name for our present tense 
Duy Quang Mai

Honorable Mention, International Young Writers Prize, Nonfiction