Erin Moulton is the author of four YA novels – the most recent being Keepers of the Labyrinth – and serves as editor of the forthcoming anthology Things We Haven't Said. Her books have been nominated and selected for the Kentucky Bluegrass Master List and the Isinglass Teen Read Award List. Erin also works as teen librarian at the Derry, NH public library, and is an active school visitor, mentor, and workshop leader to writers of all ages. She is a proud VCFA alum, teen advocate, humanist, feminist, and a would-be philanthropist if she could find any extra dollars.
Lindsey: You graduated from Vermont College with an MFA in Writing for Children and Young Adults. Having just embarked on my own graduate education at VCFA, I'm wondering if this particular genre was what you knew you wanted to pursue before applying.
Erin: I'm going to be completely honest. I applied to VCFA to avoid reality. I'd just finished my BA in theater design at Emerson College. While I was there I took a fiction class as an extra course and it was like waking up. Unable to face the real world and annoyed that I'd spent so much time on theater when I should have spent it on writing, I applied to a few Vermont colleges that offered an MFA in writing. I was 22 at the time, and children's writing fit me well as I was still a young adult. I may migrate away from that, one day, which is fine since story craft is story craft.
As far as genre, I jumped arou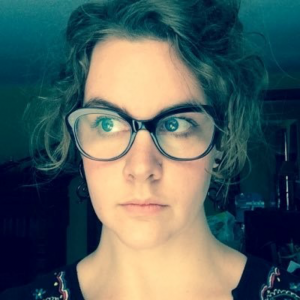 nd, doing a bit of contemporary, a bit of historical fiction. During the MFA, I was largely encouraged to take the time to play and experiment and I'm glad I did. My creative thesis was contemporary fiction and was the first novel I published.
L.B: How important do you think finding a chosen genre is before trying to get your writing
published?
E.M: I'm not sure I have a set genre.  I'm not sure you will find one or always stay in it forever. Even Sara Dessen is wrapping up her sweet teen romance career. I think she'll try out a new genre soon. Challenge herself. I will say that publishers often want you to choose a genre to build platform, at least at the start. I put together contemporary sister stories for a few books, but now have diverted back to my roots. I'm writing fantasy and loving it.
L.B: About publishing—do you have any advice about submitting for publication in general, or just finding some foothold into that whole world?
E.M: This is a tricky one and can be a long process. Especially since VCFA primarily focuses on the craft and not the business of writing. I became a member of NESCBWI (New England Society of Children's Book Writers and illustrators) and they have a great annual conference for children's lit writers. You can get query critiques, editor critiques, etc. It's a wonderful conference. There, I started to get a foothold in how to submit to agents. I would recommend finding an agent so that you don't have to worry as much about the business aspect of writing. Especially if you are planning to make a career out of writing instead of just selling one book.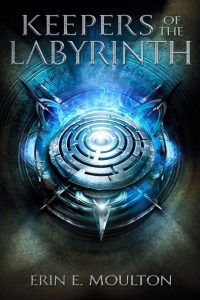 L.B: I'm really interested to know how long you've been writing. What are your earliest memories of wanting to be a writer?
E.M: I always put books together as a kid. I have some memorabilia from 2nd grade and 4th grade and 6th grade….and too many embarrassing journals to count. It wasn't until I stepped into that fiction class at Emerson where I realized that I'd taken the wrong route. Diving into my MFA right out of undergrad made me a serious writer and also taught me how to write as I continued to develop into an adult.
L.B: What books or authors inspired you to want to write when you were younger?  Given that you're writing books for young adults now, I'd love to know what books you read when you were young that had a strong impact on you.
E.M: So many! The Prydain Chronicles by Lloyd Alexander. A Murder for her Majesty by Beth Hilgartner. Lyddie by Katherine Paterson.
L.B: Other than literature, what else inspires you to continue to write on a consistent basis, and do you consider environment to have an important effect on your writing?  Growing up in Vermont, I'm curious as to whether you think where you were raised greatly informs your writing style and perspective.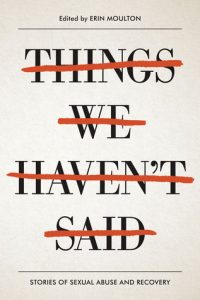 E.M: I think growing up in the woods, in the family that I grew up in, made me a writer. Stories seem to float around the woods. I can feel it when I go home. Or maybe it is just my memories working and churning, but either way, it's there and it's a real thing. Flutter has a great deal of Vermont in it, the other books less so.
I feel a returning coming on, though. Sisters also feature heavily, so there is a good dose of reality in relationship and character in my stories, too. I think your reality sinks into your work regardless of genre. Bits and pieces of you can't escape the page.
L.B: Living where you do now, do you feel that same level of inspiration?
E.M: To be frank, living in the suburbs of New Hampshire drains me. I'm not saying it's bad, It's a good spot. But it's good to go home.trace affiliate link | NIKE Chaussures, Sacs, Vetements, Montres, Accessoires, Accessoires-textile, Beaute, Sous-vetements – Livraison Gratuite
https://hungermtn.org/wp-content/uploads/2020/05/is-this-just-fantasy-neon-sign-2867164.jpg
800
1200
Bianca Vinas
https://hungermtn.org/wp-content/uploads/2021/09/VCFA_logo-rgb-200x200-1-300x300.png
Bianca Vinas
2017-11-06 15:50:42
2020-06-20 20:22:05
Avoiding Reality with Erin Moulton

by Lindsey Brownson