Micah Dela Cueva: How does the revival or re-emerging of selves journey through different periods of time?
Shin Yu Pai: I had a conversation with my Zen teacher today in which we talked about old selves and the convergence of past/present/future. The past informs who we are today and our actions, but his reminder to me was that I don't have to carry around a library or archive of those past selves (and their hurts) with me into every present-day experience or interaction. The somatic and emotional traces of our past selves are embodied, but our bodies live and breathe in this present time in which different decisions can be made and different pathways can be chosen.
In Virga, I write about the death of a teacher who was very important to me. He came along at a formative moment in my spiritual journey when I was on a deep search for a life's purpose. When he chose to end his life by suicide, it's like I had to return to that moment in my earlier life of embarking on the path and finding the answers to the same questions again. When someone close to us dies, there is loss of identity. And in the case of losing a spiritual teacher, there was for me a questioning of purpose and path. I had to retrieve the parts of the soul to reintegrate them into a present-day understanding and maturation of self, to claim the parts of my journey that belong to me and to let go of what does not.
I write about other teachers in Virga that caused me outright harm through sexual harassment, bullying, and manipulation of truth. The journey of self through different periods of time has been to a degree developing empathy for my younger/past selves within difficult, and sometimes impossible circumstances to move towards a letting go of the past to bring my past selves along with me.
MDC: Thank you so much for sharing about a significant mentor in your life. When grief enters the body and/or the body experiences a traumatic moment, the sense of loss within ourselves can feel immense. In Virga, the shedding of oneself feels like it is also tied to the shedding of self-perfection (or the idea of). In what ways have other art forms approach imperfection or humanness?
SYP: There's a piece in Virga in which I write about the experience of casting and making tsa-tsas—ritual reliquary objects that are a kind of sacred art in Bhutanese Buddhist tradition. These objects embody some of that idea of imperfection to me. A tsa-tsa is a mini stupa or temple-like form that is made with a simple mold and clay. I'm not a ceramicist by training and decided a year ago that I wanted to make 108 of these objects as offerings to people who supported my book Ensō, with the idea that anyone who came to my book launch for the collection would receive a small clay tsa-tsa. Through the process of making 108 objects that were nowhere near identical, there was definitely a shedding of any attachment to perfection. I think any artmaking process that has an iterative quality also works through these ideas of perfection. Sometimes it's the imperfections and the differentiations that make a thing beautiful. I think too about the process of making silver gelatin prints in a darkroom to get the richest blacks and detailed greys, and of printing photographs on leaves in the sunlight, trying to figure out the right amount of exposure time. I keep working at trying to arrive at an ideal and learn about myself in the process—how I see, what I consider perfection. When I choose to fall short of it. How my tastes may be idiosyncratic to someone else's tastes and realizing that there is beauty in the roughness.
Last year, I was in a recording studio with Tomo Nakayama, singing one of my poems that he had set to music for my book Ensō. We listened to several studio recordings as we made them, and I'd comment on the ones where my voice wavered or sounded less than polished. Tomo, wasn't bothered by these imperfections and commented that those moments were "human."
MDC: What are the rituals that have helped you process and write about racial injustice against Asian and BIPOC communities?
SYP: Forty-nine days after the Atlanta shooting, the Asian American Buddhist community came together in person and online to memorialize the victims of the Atlanta spa shooting, as well as other Asian Americans who have died as the result of anti-Asian hate crime in an event called May We Gather. This was an important public ritual to commemorate those who were harmed that looked critically at a long history and lineage of racial hurt. I attended that gathering online and in the days before and after the shootings, I sat and meditated. Alone, and with my community.
This spring, The Slants Foundation and Rock Paper Radio commissioned me to create new work around the theme of racial injustice and alliances between AZN x BLM communities. I pitched a project (that does not appear in Virga) with my friend Ibrahim Arsalan, a griot-trained jali and culture bearer who carries the stories of his ancestors and communities. Ibrahim and I created a text-based audio piece with music that we wrote and rehearsed and revised and performed and recorded over and over again. The process of making and performing also have elements of ritual embedded within them. In engaging in a collaborative and creative process, or ritual, with a friend, while in dialogue with one another about racial hate, this made it more possible to write about these difficult and painful topics.
MDC: How do you think the healing of one's body and soul both challenges and celebrates tradition?
SYP: A commitment to healing and self-care seems like something of a radical act for women, and for BIPOC. When I think about the patriarchal Confucian values that have been passed down across generations of my family and the role of women within Chinese society, the notion that women own their own bodies or their personhood feels pretty novel.
Lately though, I've been reading and hearing about Taoist women from ancient times. My friend Peter Levitt is translating a collection of Taoist women's poetry for Shambhala. Taoist women worshipped goddesses and had their own systems of inner alchemy and self-cultivation. I've also turned to the teachings and practice of Machig Labdron, a yogini from the 11th century who began the practice of chod—a method of developing a way to get in touch and dialogue with our own demons.
There are many traditions in which women simply don't matter or have a place as equals. I've been interested in the last 10 years in challenging the traditions that no longer fit and uncovering and connecting to specific traditions that bring a capacity for liberation.
MDC: The act of excavating power that women harnessed is so liberating to read in the collection. In Virga, women free themselves and metamorph into whatever they desire—a force, a goddess, an energy, a sea creature, an ocean. What makes metamorphosis and nature interchangeable?
SYP: There's a mutability of the human experience in Virga—the idea that we can rewrite our narratives and claim another story, other identities than what is imposed upon us by others. That we can be in control of our experiences, our bodies, and our stories. We are often disconnected from a sense of our own power and our communion with the divine. We are sometimes the dry thunderstorm that is Virga—rain that never touches ground. There is poetry in that strange and beautiful phenomenon of weather but there is also the potency of what is possible. The greater dream to become fully realized, to step more fully into who we were always becoming.
Read Zoey Adam's review of Shin Yu Pai's latest book, Virga, here.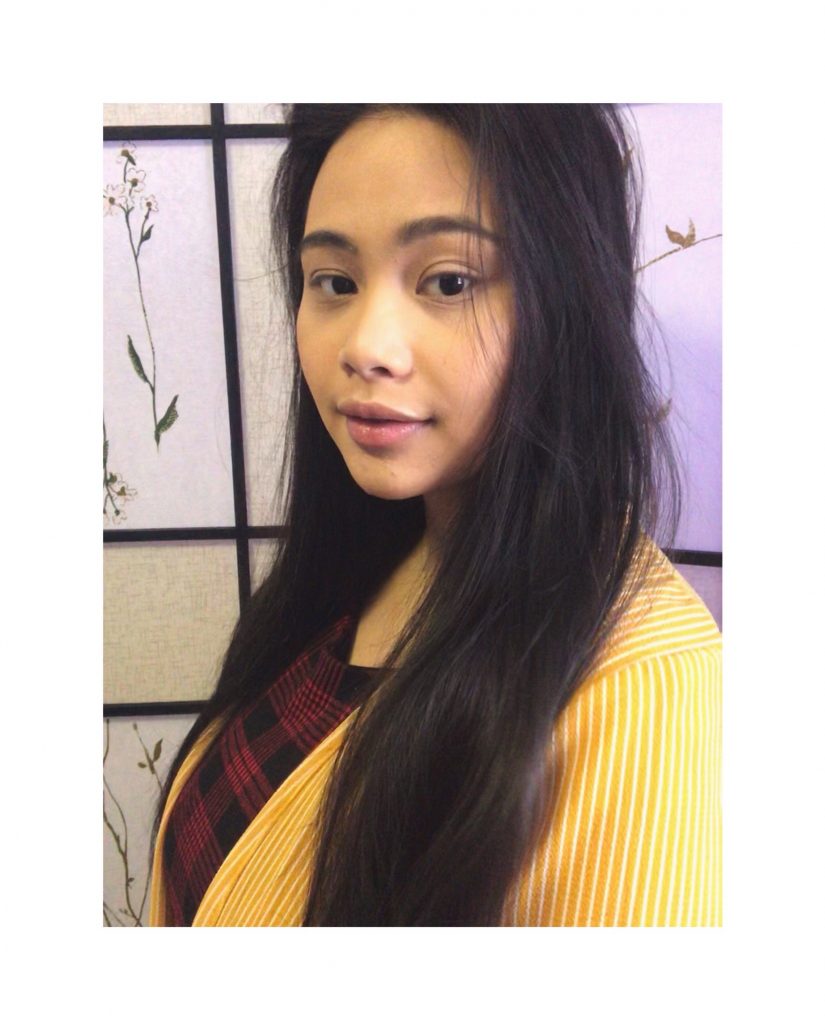 Word-weaver Micah Dela Cueva was born in the Philippines with the ocean on her skin & mountains on her back. Her writing has a gentle nature that is often contrasted by the harsh reality of her stories.
https://hungermtn.org/wp-content/uploads/2021/06/eleonora-patricola-nxb16ndzvWM-unsplash-1.jpg
800
1200
Erin Stalcup
https://hungermtn.org/wp-content/uploads/2021/09/VCFA_logo-rgb-200x200-1-300x300.png
Erin Stalcup
2021-06-30 16:45:01
2021-07-02 10:46:59
The Passage of Human Metamorph: An Interview with Shin Yu Pai
by Micah Dela Cueva