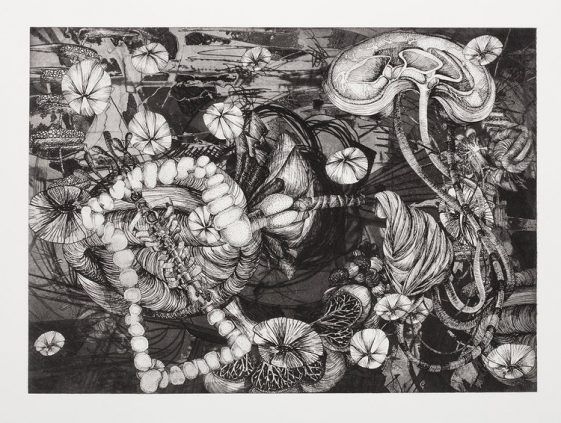 don't call me goddess peace is armed like any man if
the ocean is burning oil close your eyes when you
come up to breathe lungs float the heart does not
the ship is under quarantine often in life there are
two choices die or come clean the people do not
want an ocean they want a wall your arms are
strong from all that swimming a wall could keep
the heat in stone by stone if you knew how to cut &
shape & face each stone
From Hunger Mountain Issue 22: Everyday Chimeras, which you can purchase here.
Cover Image: Nowinski, Maggie. "(In)Habitat XVI Abduction (Untitled – With the Appointment)" 2016. Photopolymer Intaglio on Hahnemuhle Copperplate, 13″ x 19″.
https://hungermtn.org/wp-content/uploads/2018/06/MN_081517_02_72dpi.jpg
566
750
Cammie Finch
https://hungermtn.org/wp-content/uploads/2019/03/Writing-and-Publishing-Logo-300x874px.png
Cammie Finch
2018-06-25 10:18:31
2019-03-16 07:43:35
god

Beth Bachmann