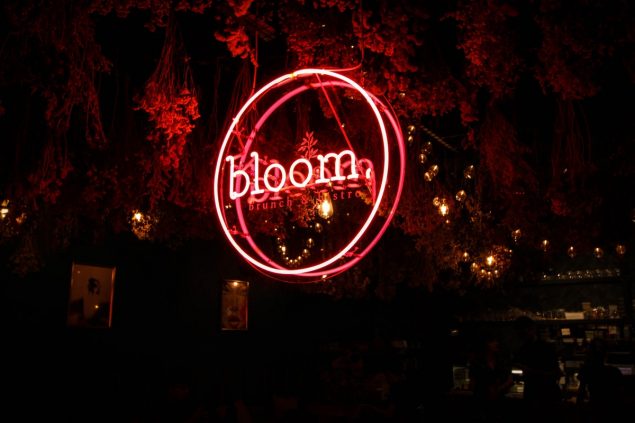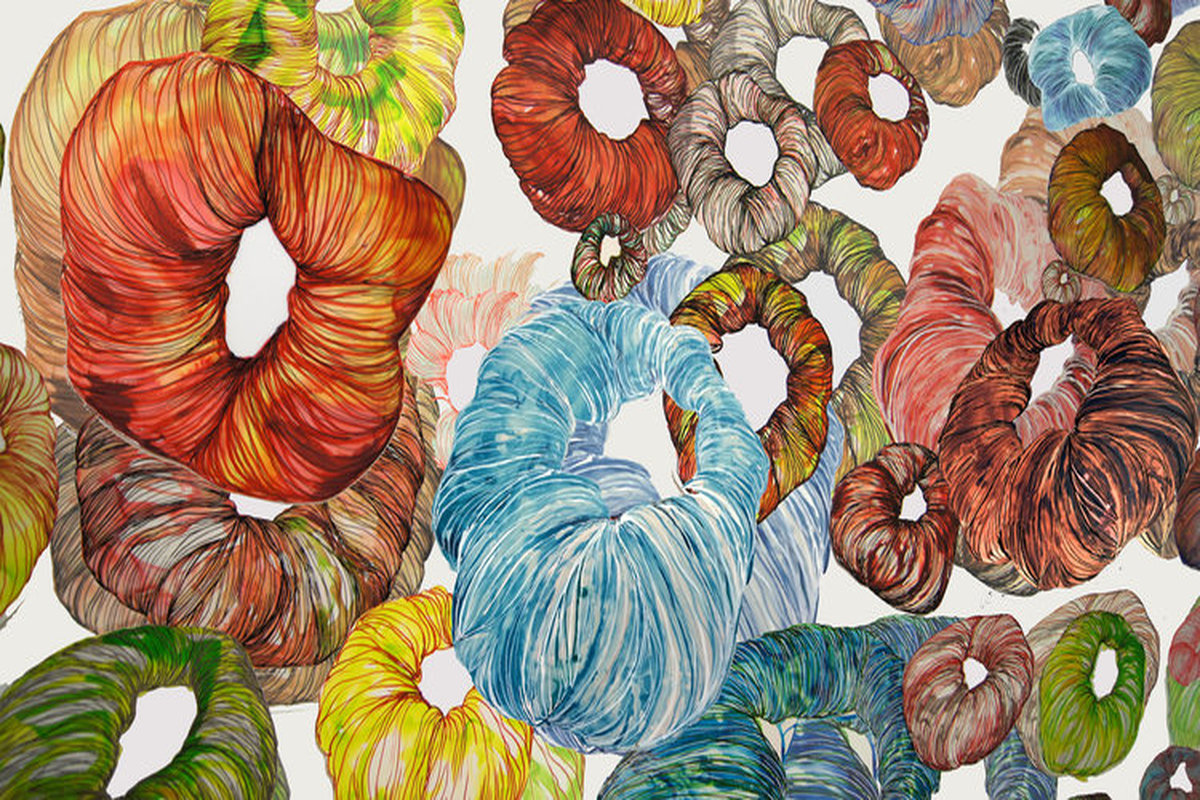 Maggie Nowinski (MFAin Visual Art '07) is an interdisciplinary visual artist, arts educator, and curator who lives and works in Western Massachusetts. Her work frequently exhibits throughout the New England region, as well as nationally. In addition to teaching at Westfield State University and Manchester Community College, Maggie also serves as an Artist-Teacher mentor for current MFA students at Vermont College of Fine Arts. When VCFA Visual Art faculty member, Humberto Ramirez, recommended Maggie's work to be featured in the newest issue of Hunger Mountain: The VCFA Journal of the Arts, I instantly connected with her work, which explores "themes of internal and external processes." Her drawings of botanicalized human organs are both familiar and utterly original. Maggie is an inspiration to me for her incredible artistic talents as well as her drive to persevere as an artist. She was kind enough to allow me to interview her. Here, we discuss her artistic life, as well as the development of her "signature style."
Can you remember the first time you drew something and thought, "I want to be an artist?" Can you take us back to that moment?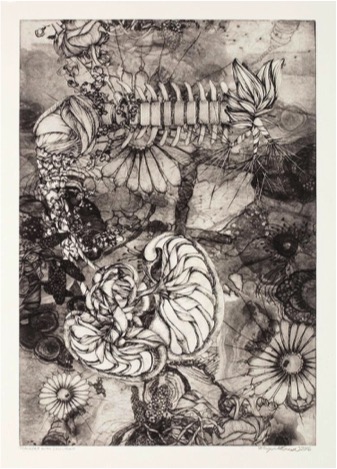 I don't think there was a singular "aha" moment. When I was a child, I constantly built and decorated structures I could put my body in (making elaborate forts) inside our small apartments and outdoors too, and I was always drawing. I made sure to pack drawing supplies with me wherever I went.
Although I pretty much lived in my high school's art rooms, I didn't even consider pursuing art in college. In fact, I was caught between focusing on African American Studies, Psychology, and Photography as major disciplines. It was my first roommate—an art major herself—who encouraged me to make art. I took a figure drawing class at the University of Massachusetts after my freshman year and was shocked to find I could draw well from observation. I found it all a bit seductive. Perhaps this was the "aha" moment! I made some more work and put together a portfolio and was accepted into the art program at my university.
The next big moment came in my first painting class when my professor assigned us to do a single object small painting. I worked so hard and was quite proud of mine (a toy cow figurine on a pillow). He totally trashed it. My feelings were hurt, but then I thought "I'm going to be an artist. I'm going to be a painter."
What was life as a VCFA student like for you?
I loved it! I was 33 years old when I entered the program and I was working as a bartender/waitress, retail in a musical instrument store, and playing in bands. After my BFA at State University of New York at New Paltz, my priority was to have a giant studio in a former industrial building. So at age 23, I made it happen and loved my studio space (which was 1500 square feet). Growing up, I experienced a lot of displacement, but I found myself really rooted in my community and my studio and so while I knew I wanted to push my work into a more rigorous dialogue, I didn't want to relocate. Low-residency seemed perfect.
I entered the program with paintings – some mixed media, some oil. I moved quickly into installation—incorporating found and collected objects, sculpture, sound, video, and photography. Drawing always played a part in moving through ideas, but was not in the foreground of my work in any recognizable way. In my final two semesters, I made complex multimedia installations centered around singular large structures with a clear interior and exterior spatial significance. In a way, I returned to that childhood practice of making and decorating forts.
During my final semester at VCFA, I became interested in the possibility of teaching at the college level. I knew I didn't want to rely on my artwork for income as my art making felt entirely unrelated to a market economy and was feeling like I'd gotten all the community and intellectual fulfillment out of bartending that I could. Having connections in my community, I asked a professor at a local community college if I could be his TA. After graduating, I was at an after-school arts program, teaching kids with autism, before landing my first adjunct teaching position at Manchester Community College. Subsequently, I kept adding classes at different colleges and universities in studio art and art history. It was certainly a learning curve with each subject, but I have grown to really love teaching.
As an emerging artist myself, I have to ask, have you ever found it difficult to sustain yourself? How do you support your physical self and your creativity?
Being an artist is difficult. I've worked hard (we all do). I have never had a problem making work and showing work and have done so consistently since receiving my BFA in 1997. Still, I think I'm constantly emerging. I have always found ways to sustain a focus on my studio practice—I guess my drive for creative output is something I have prioritized nourishing above other things in my life. I also found that collaborating with other artists has been an exciting way to produce projects, including curating. I think VCFA inspired me to engage with other artists in my communities (local and in terms of colleagues) and that has kept me in a creative, connected zone. I maintain a regular crit group with area artists.
My work, however, does not financially sustain me in a direct way. I have received grants and do sell some work here and there, but this is not something I have relied on and I haven't wanted to put pressure on my work to sustain me in that way. Teaching has managed to sustain me and has proved to be a creative process in a different way from my studio work. While I have had consistent teaching gigs, as an adjunct it is always a struggle as there is no real job security from one semester to the next. I'm lucky to feel valued and somewhat secure at this point in the institutions where I teach. As I get older and take on more projects, I find it's an ongoing challenge to balance everything and protect studio time. As a result, my projects have become a bit more reigned in and I only look for funding when I want to pursue larger-scale or site-sensitive projects.
How did you develop your "signature" style?
I was asked to be in a show with the loose theme of "Laboratory." I had been playing with stains made by Advil and OTC NSAID, and I noticed the different colors for each generic brand. I have semi-chronic migraines and these over-the-counters are always around! I decided to make an installation expanding on these experiments, and dig in a bit more conceptually. One part was a series of drawings I made on OTC NSAID stained paper. The drawings depicted internal organs that deal with digestion. I loved using the pen and ink approach and in a way, this was a hook for me. I had so much fun drawing in this precise way and I was ready to take my practice back into the studio having done some large projects mostly out of the studio. Conceptually, the work grew and changed from there and I sort of shed all of the elements, allowing myself to hone in on drawing. This was in 2013…I'm still hooked.
I'm fascinated by the precision of your drawings of human anatomy and biological processes! Do you study medical diagrams in order to make art with such accuracy?
I look at a lot of source imagery and then I put it away. At first I was more strict about the source imagery I was looking at—mostly human organs that deal with digestion and a myriad of esteemed medical illustrations, like Gray's Anatomy. A friend lent me a book of turn-of-the-century illustrations and botanical remedies, and I used this as a sourcebook for a while. I quickly let go of rules I had around source imagery and this opened the door to look at microscopic organisms, deep sea life, fossils, fungi and various botanical forms. There are a few books I return to for inspiration, such as Karl Blossfeldt's Art Forms in the Plant World. I tend to return to drawing continuous contour from observation, but I let go of the need to make my forms function in terms of scientific logic. I imagine that each is a living system—with locations for intelligence and intention, a muscular center, circulatory, digestion and nervous systems, and limbs for mobility.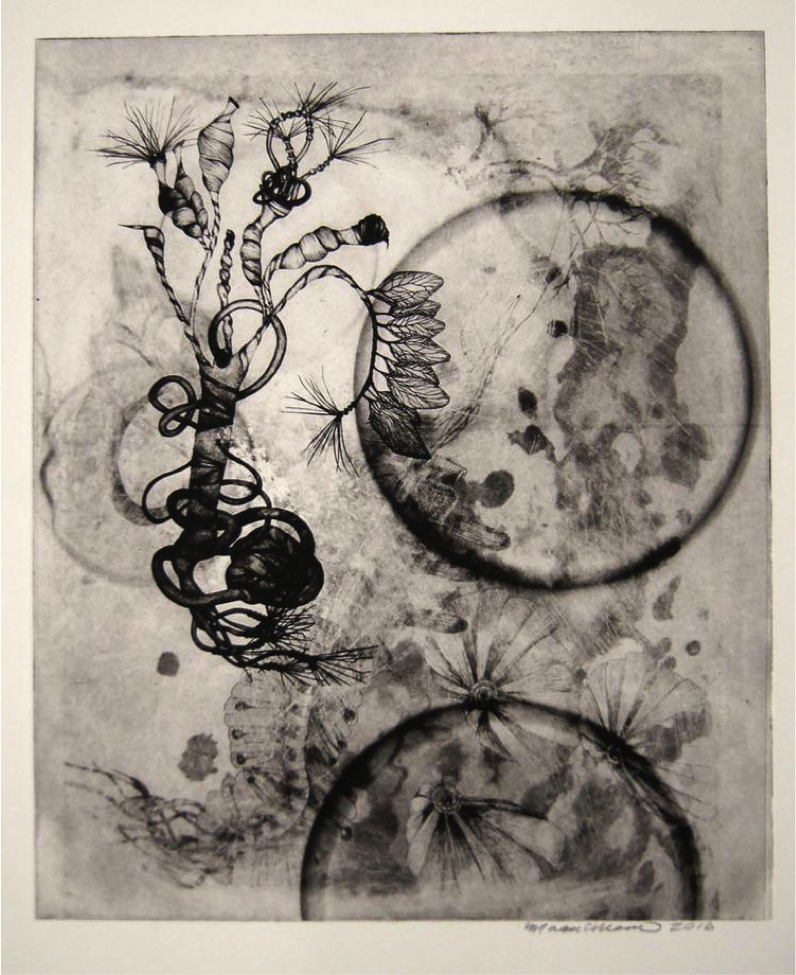 How do you know what will result in a drawing and what belongs as an installation?
I think there is a kind of fluidity for me between different iterations of my work—materially and conceptually. I just finished a wall piece, called wHoles, for a show in Easthampton where I installed hundreds of cut-out drawings in the corner of the gallery. I knew these would be more of an installation because of the repetition of the form and this particular show provided me an opportunity to try something with them. They are arranged so that they seem to enter from beyond the corner—as if moving into the space. This felt far more natural to me than putting framed pieces on a wall.
What kind of environment do you work best in?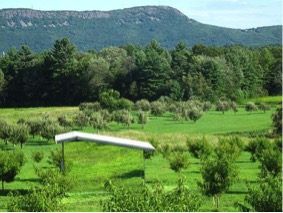 My studio is now 1,000 square feet, still in the same industrial warehouse from the 1890's. It has lots of light, a view of our local mountain and other cool local businesses and artist studios in the building. I love working there. I've also done some site-specific projects. One was an installation in an abandoned jail cell-block in the city of Holyoke, MA that had all the makings to be creepy. It wound up feeling like a kind of sanctuary. I also made a giant mirrored-shed/camera obscura at a beautiful apple orchard and it was a pleasure to work outside. Nowadays I love my drawing practice in the studio and depending on what stage of the drawing I am working on, I listen to podcasts, audiobooks, music or am silent.
Where do you go to nurture your creativity?
My studio! Art museums and galleries. The woods. The fields behind my house. Greenhouses with crazy succulents. MassMoCa. NYC (the street art gets me revved). The ICA in Boston…so many to name. Also, unexpectedly, Instagram has introduced me to some inspiring artists.
What's next?
I will have work included in an exhibition of select Fine Art New England Faculty at the Berkshire Museum in North Adams this summer (opening in June 2018) and I have a number of collaborations on the horizon. Mostly, I want to reserve time to start developing some animation skills. I have been playing with hacky stop motion bits with my drawings and I'd like to get a bit more of a handle on working with animation for installation with sound.
Cameron Finch is a cross-genre writer and editor. She is a recent MFA in Writing & Publishing graduate from VCFA, where she served as Managing Editor of Hunger Mountain. Her creative work and artist interviews can be found in Entropy, Windmill, Glass Poetry, Queen Mob's Teahouse, Michigan Quarterly Review, BUST, Midwestern Gothic, My Modern Met, and Artscope, among others. Find out more about her at ccfinch.com or on Twitter @_ccfinch_. 
Nike air jordan Sneakers | adidas
https://hungermtn.org/wp-content/uploads/2020/05/red-bloom-neon-light-signage-1400315.jpg
800
1200
Cammie Finch
https://hungermtn.org/wp-content/uploads/2021/09/VCFA_logo-rgb-200x200-1-300x300.png
Cammie Finch
2018-05-23 10:56:19
2020-06-20 11:18:41
On Finding Nourishment and Sanctuaries: An Interview with Maggie Nowinski

by Cameron Finch