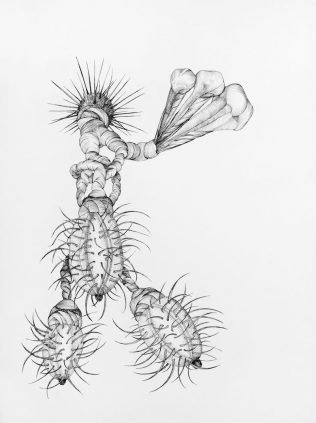 after Carol Ann Duffy's "Prayer"
Dear Audubon Society:
I would like to participate in The Great Backyard Bird Count,
your annual citizen-science project that tracks the migra-
tion and population of native species. I have a few questions:
Why only in February? Do dead birds count? What about
caged birds? Should I look beyond my own backyard?
Sincerely,
A Watcher
*
How do we identify the birds we see? Some
confuse fledglings, juveniles, adults. Some days.
Most nights. Rain swallows the notes, although
the call always ends with a cry. Flap, flap, glide. How do we
number our sorrows? If we count sparrows, crows, we cannot
forget black-hooded martins. Pray
for the Baltimore oriole, say a
finch will carry the weight of our prayer
on its wings. Say a mockingbird matters, utters
its echo to the leaves, gifts its throat to heaven itself.
Art by Maggie Nowinski.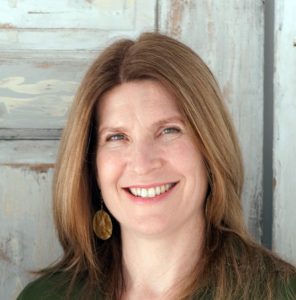 Angie Vorhies is a poet, documentarian, and co-founder of San Diego Roots, a non-profit dedicated to educating, empowering, and cultivating sustainable local food communities. Her work has appeared in Poetry International, Orion Magazine, About Place Journal, and The Conversations Across Borders Project. She is currently a student at the Center for Documentary Studies at Duke University.
Sport media | Nike Air Force 1 Shadow White/Atomic Pink-Sail For Sale – Fitforhealth
https://hungermtn.org/wp-content/uploads/2018/03/jH3Gr5xw.jpeg
1070
800
Cammie Finch
https://hungermtn.org/wp-content/uploads/2021/09/VCFA_logo-rgb-200x200-1-300x300.png
Cammie Finch
2018-08-08 10:43:35
2020-06-21 06:32:27
Golden Shovel for Trayvon Martin (February 5, 1995 - February 26, 2012)

Angie Vorhies