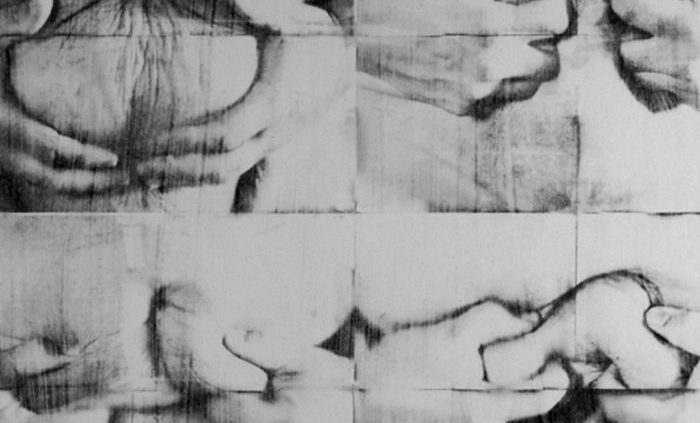 How It Went, My Heart
In steps at your command
down the plank of a tall
fast ship with the salt
of sex across its lips.
In whispers, too, to the Captain—
Poor Captain—so swayed
by looks he went along
to the end with blindfold on
and toes curled round
the board. "Recreant,"
you said, and so it was—
all muscle and nerve like a bird
in the wind. As for its ghost,
it bled like a body slashed
at the throat by a single word.
where and how the blood was made
Her son's dreadful bodies, buried by that mass, drenched the Earth
with streams of blood, and they say she warmed it to new life,
so that a trace of her children might remain, transforming it into
the shape of human beings. But these progeny also despising the
gods were savage, violent, and eager for slaughter, so that you might
know they were born of blood.
–Ovid
In a sea beneath a sea without a name
where waters gathered to a clarity
that was also sorrow. There, in the darkness
that thickened in a dream at the center
of nothing, a scarlet serum formed
with hypostatic stuff in the centrifuge
of gelid currents that flowed in time
with the moon, the moon, back and forth,
until the mere idea of things themselves
suggested bodies and they were formed
as germs at first before becoming flies
and worms and flesh, never mind the eons
that turned to seconds in retrospect
inside the heads of those whose brains
were seeds for minds, whose thoughts
progressed in a garden where innocence
died and beauty was born; salt sorrow
red lust   stars betrayal   difference depth
grief violence   awe trust   charge order
rage dust   chaos sky   fear gush
life stain   sea death   flooded their hearts
that hardened to stone at the taste of it.
Art by Daniel Toby Gonzalez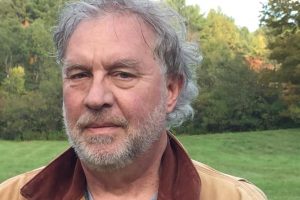 Vermont Poet Laureate, Chard deNiord earned a BA in religious studies from Lynchburg College, a Masters of Divinity from Yale Divinity School, and an MFA from the Iowa Writers' Workshop. His latest collection, AT THE SLEEP CLINIC, will be published in 2020.
latest Running Sneakers | Nike Air Force 1'07 Essential blanche et or femme – Chaussures Baskets femme – Gov
https://hungermtn.org/wp-content/uploads/2016/09/Baggage-noframe-croppedBW-e1473864791883.jpg
700
700
Miciah Bay Gault
https://hungermtn.org/wp-content/uploads/2021/09/VCFA_logo-rgb-200x200-1-300x300.png
Miciah Bay Gault
2016-10-20 07:00:44
2019-10-20 15:00:46
Two Poems

Chard deNiord