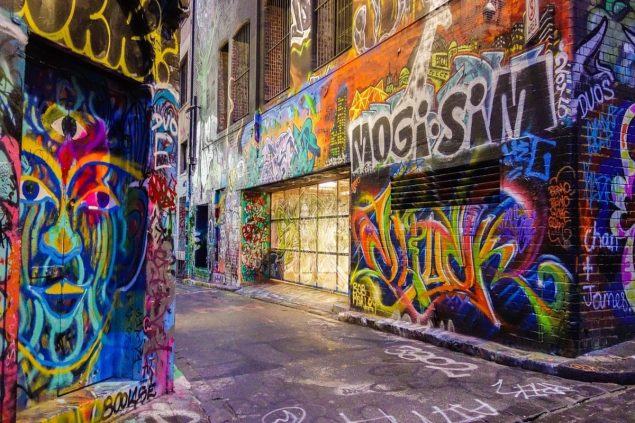 Twenty-one days ago, exactly one month before Layla and I were set to move to different states for different colleges, I was lying on the couch in Layla's family's den, pretending to be asleep while she and her mom, Ellen, had a loud fight. The den was dark and Scrubs was on Netflix in the background and Layla and Ellen were shouting at each other about something I don't remember. I kept pretending to be asleep until the fight ended and Layla moved back onto the couch, at which point I sat up and let her curl her feet up on my thighs and didn't touch her very ticklish toes while she cried and then fell asleep and I watched more Scrubs. Sometime around midnight, Ellen put her hand on my head as she walked behind the couch and said, "Danielle, if you're falling asleep, you can stay." I didn't want to stay. I said I would rather sleep in my own bed, but thanks. Ellen helped me tuck a blanket around Layla. She told me to please be careful out there and I nodded and waved and didn't think to hug her goodbye. I made it home fine.
Twenty days ago, Ellen was walking to her car in the Food Lion parking lot, and the driver of the F-350 didn't see her. It was an accident. I can picture Ellen with her purple reusable shopping bags slung over her shoulders, talking to Layla's dad on the phone about dinner, reaching for the remote to unlock her car. I can't picture Layla and her dad and her brother eating dinner that night.
Seventeen days ago there was a service, and my parents cried, and Layla's dad and her little brother cried. I didn't talk to Layla at the service, but I held her hand when we circled back to look into the casket again after everyone else had, my second time and her third time. Layla's mom's nails were still painted a matte purple called "Black Cherry Chutney," which we'd picked out for her even though she said it was too dark for her. The polish had chipped on two fingers on her right hand, and this was the part of her that looked the most wrong to me, and I couldn't remember if I'd painted her right hand or if Layla had. I wondered if her toenails were still painted, too. I wondered if the polish would ever chip if it stayed in her socks in her shoes in the box in the ground. Toenail polish lasts forever.
I've been leaving my phone volume turned up overnight, just in case. The first time the phone rang, I answered, "Hello? L?" She hung up. The second time, and the times since, I just slid the green bar, was just there. Sometimes there's crying, sometimes just the white noise hiss of being connected. Tonight, ten minutes ago, twenty days since I last saw her, there were words. "I'm picking you up."
Layla is just rounding the cul-de-sac to loop back to my driveway when I slip out the front door. I take quick short steps to the end of the driveway, skimming my fingers along the side of my mom's burgundy Wrangler as I pass it. The Jeep always looks like some hulking creature in the darkness, its taillights glinting the wrong colors in the bright moonlight. I pat its bumper as I go by.
Layla has the windows rolled down so when she comes to a stop on the road a foot in front of me, I can hear her music. And it's not her mix CD of songs about girls with L-names—"Lola" and "Lucy in the Sky with Diamonds" and "Laura" times three, but not "Layla," because she hates that it's a song written about someone else's wife; "Clapton is such an asshole," she says, "couldn't he have just waited for the divorce to write about me?" Clapton notwithstanding, that mix is Layla's comfort food, and hearing jazz music in its place stops me for a second.
Then I take the last few steps to the car and gently lower the duffel bag I'm carrying onto the floorboard—the half-empty bottle of whiskey swishes against the tempo of the trumpet or whatever is hissing out of the speakers—and fold myself into the car after it. Layla drives the Mazda Miata now, the one her mom was walking to, and it's so small, so low to the ground and confining. Layla has been badly claustrophobic since I've known her, but it doesn't seem to bother her now.
"Hi," Layla says when we're off my street, zipping past stop signs and speed limit markers in the maze of the development my family lives in.
My line is How's it going, but she's driving too fast and her fingers are tight on the steering wheel and her hair is tight in her ponytail, and I don't say anything until we're out of Sunrise Echoes, out on a main road with traffic lights and shadowy clumps of trees that could be shielding cop cars, and Layla slows to five over. Her fingernails are painted bright yellow, thick and gloopy like she's been painting over cracks. Mine are dark purple and chipping badly and I hide them under my thighs. Yellow is, I guess, as far from purple as you can get.
It's too late for my opener now, so I try, "Where we headed?" even though I know we're headed east, for the ocean, and she knows I know so she doesn't respond. We always said growing up that it was the best place to be on a hot summer night, said it must be hard to be bored or lonely or sad with the moon on the water; it seemed too perfect. Our parents wouldn't ever let us go.
It's just a few minutes to the ocean from my house. My family lives closer than Layla and her dad and her brother, and I wonder if she's been coming without me, making the longer drive alone all those nights. The hiss of bedroom background noise could've been waves, maybe. I wonder if every night she's been listening to jazz—which is/was a favorite of her parent/s—and what happened to the L-name girls. A saxophonist takes a solo and Layla's knuckles are popping up against the steering wheel and she hasn't said anything yet but I know soon she'll need me to listen, maybe to talk, and I suddenly, selfishly wish I could just nod off in the front seat, my foot rolling the whiskey from above my parents' fridge back and forth on the floorboard.
But then we're there and she's launching herself out of the car, drawing in deep lungfuls of salt air, and I wonder if maybe the claustrophobia didn't go away after all. It's always hard to know with Layla, has been since fourth grade, when she was the only one of us who didn't love horses but still wanted to be involved in all our conversations about them. I keep thinking it will get easier and it keeps going the other way, especially since graduation, and since Ellen.
It occurs to me, listening to Layla get her breathing under control, that maybe now is when it starts to get easier. Maybe if I can understand the shape of her grief I can finally understand her. And then it occurs to me how stupid that is, how things can only get harder from here, and what a bad friend I am to want something good—for me—to come out of this. What a bad person.
"Come on, Dani!" Layla's voice is high and too loud. She half-walks-half-dances away from me, toward the water, becoming a silhouette. I flick the Miata's headlights on, grab the duffel, and pocket the keys before I climb out of the car and lock the doors behind us. Then I jog after Layla, half-dancing toward the water, spotlit by the headlights. It smells clearer here at night than during the day, or more private, the salt in the air getting through to us better in the absence of sunscreen and snacks and so many bodies.
"My mom loved it here," she shouts at me over the ocean spray, even though we're not close enough to the water yet for it to drown her out.
The last time we all came here together, my parents and Layla's family, Ellen wore tennis shoes and jogging shorts and a scowl, and she dragged my mom, in a one-piece, on a half-mile walk with her toward the pier. When my mom, chafing and irritated, begged off to play with Layla and me and the others in the water, Layla's mom kept walking the same loop to the pier and back, arms pumping, stopping every few laps to ask if anyone wanted to join her, and no one did, and I feel a little bad about it now but then I only felt bad that she wouldn't stop asking. It didn't seem like she loved it here at all, but that she came here as an obligation.
But I watch Layla kick off her sandals and run in the direction of the pier, her arms spread wide and her head tipped back, and I let the memory she's creating replace the one I have. Ellen loved it here. We were part of that. I run after Layla and we're doing what she would've wanted us to do, what she would've wanted, and it's an honoring thing, not a grieving thing.
It feels like a grieving thing again when we walk back to the duffle. Layla, like she can sense the mood shifting, starts doing her jerky dance-walk again, sort of a skipping motion that I can't picture her doing when she's by herself.
"Hang on," she says, and darts away toward the parking lot before I can react. I watch her vanish into the darkness the closer she gets to the car, the headlights blinding me more than illuminating her. I have a brief and horrible vision of her going, getting back in the Miata and peeling out, letting me think she was letting me join her and then leaving me out as punishment for something, like maybe I should have called her before tonight, maybe I should have been the one to reach out and say let's be sad together. But she wouldn't. She won't. And then the headlights go off and I'm left blinking in the dark, and suddenly I feel the bulk of her car keys in my pocket and I feel like an idiot.
I reach blindly for the duffel and wish I'd had the presence of mind to shake out the blanket I grabbed from our hall closet before she turned off the lights. The sliding thuds of her bare feet running back toward me in the loose sand make me feel more relieved than I try to let on. I take the car keys out of my pocket and offer them to her when she's closer, but she waves me off, so I put them back.
"Look up, Dani," she says, plucking at the back of my T-shirt. "Can't you see them so much better?"
She must mean the stars because I can, she's right. I also think the ocean sounds louder, somehow, like the Mazda's lights were muting the roar of the waves. It's like we always thought it would be, dark and bright all at once and left here just for us.
We haven't watched Disney movies together in years, but suddenly I'm looking at the stars and thinking of The Lion King and wanting to ask Layla what she thinks about that, about souls in the night sky like Mufasa, if her mom is one of those big balls of gas and we're looking up at her light.
But then Layla is sitting on the blanket and reaching for the whiskey in the bag and I'm glad the moment has passed. Though I wish now, out of nowhere, that we'd kept up the Disney movie night tradition from middle school. I can't tell if it's a real wish or if it will be gone in the morning.
"It's so empty," she says. She swings the bottle around by its neck. "How much did you have before I got to your place?" she asks, teasing, as she unscrews the cap.
I make a pfft noise because I'm not sure if we're allowed to laugh yet. "Nah, this is just my mom's favorite."
"Oh." She pauses with the bottle an inch from her lips.
"No, that's not—I mean, that's why there's not much left. But no, like, it's fine. I brought it for you. For us to share."
She takes a quick sip, or holds the bottle to her mouth long enough for me to believe she did, and passes it back.
While I'm sipping, Layla rolls off of the blanket and onto the sand beside it and spreads herself like she's going to make an angel. This her mother definitely wouldn't have done. But Layla looks right at home, squirming a little so that the sand slides and whispers under her moving shoulders. She curls her fingers around fistfuls of sand and tosses them up, does it again, does it again, makes a sound that's almost a laugh. Her laugh in all its variations sounds like her dad's, and her round brown eyes are his, and she and her brother both have their dad's thick curly hair.
"Have you talked to your roommate yet?" I ask.
It takes a while before she answers. "For school, you mean," she says.
"Yeah. Mine Facebooked me this week to ask what I could bring for the room. She wanted to know about, like, rugs and dishes. Like am I bringing pots and pans. She wants to bring a crock pot."
"To your tiny dorm room?"
"Yep."
"She sounds delightful. Good luck."
"Thanks."
We go silent for a while. We pass the bottle back and forth. I can't tell if she's drinking. I can tell there's something one of us should be saying now. The waves are loud and the sand is cool and I'm still thinking about The Lion King.
"Didn't your roomie write you a few weeks ago?" I ask, prodding.
"Yeah. She sent a Facebook message." Layla's words come slow, like she has to pull them out one by one from some recess in her brain. "She asked me to bring a TV."
"More normal than a crock pot. But also kind of assumption-y."
"Yeah. But I mean, I have one, so." She tosses up another handful of sand. "Her name's Lily."
I hmm sympathetically. There are so many "Lily" songs. Not fair.
Layla sighs like she's feeling like it's not fair, too, and I don't mean to, I've been trying to avoid it, but I can't help it anymore and I spin her feelings—my feelings about what her feelings must be—out in front of me, up at the stars. Layla, left behind by a mother who had grown too smothering sometime in junior or senior year, who didn't know about the bird tattoo she'd gotten twenty-five days ago, on her eighteenth birthday. A mother she told me she was hoping to re-engage with in just a few months, once we graduated, once she moved three states down and could use the distance as a bridge. Layla, songless by choice; close-to-but-not L-o-l-a Lola, close-to-but-not Billy Joel's troubled Laura, and so maybe it was just easier to listen to jazz, where you never had to worry about not hearing yourself mentioned.
She interrupts my interior monologue in a faltering voice: "Aren't you sad, Danielle?"
And everything in me falters. My heart collapses in on itself and my stomach is full of acid. My eyes close against tears that rise fast and make them burn. I wish I'd hugged Ellen goodbye. I wish I'd told my mom I was going out tonight. I am so sad. It is not my sadness.
I inch my left hand into the gap between our bodies, my wrist on the hem of the blanket, and Layla reaches out and grabs it right away, holds it tight, and suddenly I can hear her crying, the wet sniffling sound complementing the rhythm of the ocean in a way that makes me think they've synced up before after all.
"I was giving you space," I say.
Her fingers tighten around mine and I squeeze back, trying not to dig my nails into her skin as much as she's digging hers into mine, and she scoots across the sand and back onto the blanket. "Too much space," she says.
"I'm sorry." I twist so that I'm facing her more and wrap my arms around her, brushing the sand off the back of her shirt while she keeps crying.
She's saying she's sorry, too, and she's saying "I love you," but I don't think she's talking to me. Maybe tomorrow I'll ask if she wants to watch The Lion King.
I press a hand into Layla's curly hair and think about how she doesn't look anything like Ellen and I miss Ellen, who always invited me to stay, who always had blankets ready, who called herself my other mom. I miss her in a way I don't feel like I have a right to. I hold onto Layla and I miss her, too, and I try but I can't remember what they were fighting about or why I pretended not to hear.
https://hungermtn.org/wp-content/uploads/2019/07/Webp.net-resizeimage-copy-6.jpg
800
1200
Miciah Bay Gault
https://hungermtn.org/wp-content/uploads/2021/09/VCFA_logo-rgb-200x200-1-300x300.png
Miciah Bay Gault
2015-10-07 12:03:49
2020-06-10 12:43:04
In the Middle of the Night
by Catey Miller

Honorable Mention, Katherine Paterson Prize for Young Adult and Children's Literature