Loneliness needles him like a ghost limb
on Sunday nights, so he porch-sits.
He cracks the tab from a can of Bud,
scans the valley's gallery of streetlights.
Sometimes it's the Soo Line's whistle
calling distances in him. Sometimes
he hears the liner at the oar dock moan,
a chute in his chest slide open, his sea legs
leaving him. He scans the CB for chatter,
grips the beer can like a stick shift
of a rig he's driving through Loveland Pass,
the big slab of I-90 unwinding a bandage
beneath him he'll wrap his wounds in.
He's sorry he left himself at a café
in Bismarck with a coffee and a slice
of key lime pie, sorry he can't find rest
without the sleeper cab. In the house
he won't leave come morning, the TV
repeats commercials, the couch and her
splayed across it, a long six steps away.
Art by Evie Lovett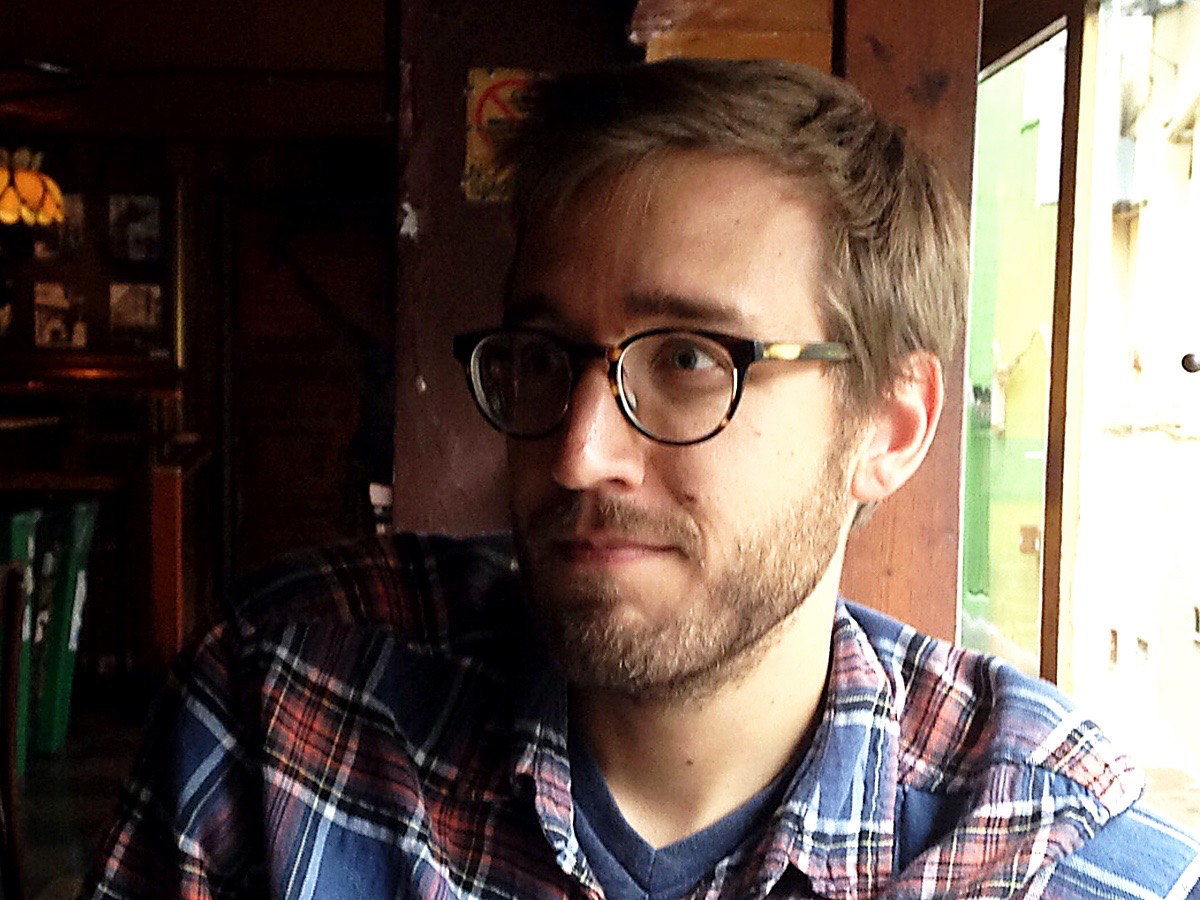 Casey Thayer is the author of SELF PORTRAIT WITH SPURS AND SULFUR (University of New Mexico Press, 2015) and has work published or forthcoming in AGNI, American Poetry Review, Poetry, and elsewhere.
Nike footwear | New Balance 991 Footwear
https://hungermtn.org/wp-content/uploads/2015/08/CROPPED-Lovett.-Rainbow-Cattle-Co.-37-copy.jpg
2917
4167
Miciah Bay Gault
https://hungermtn.org/wp-content/uploads/2021/09/VCFA_logo-rgb-200x200-1-300x300.png
Miciah Bay Gault
2010-08-09 13:59:51
2020-03-19 14:57:04
Trucker's Lament

Casey Thayer