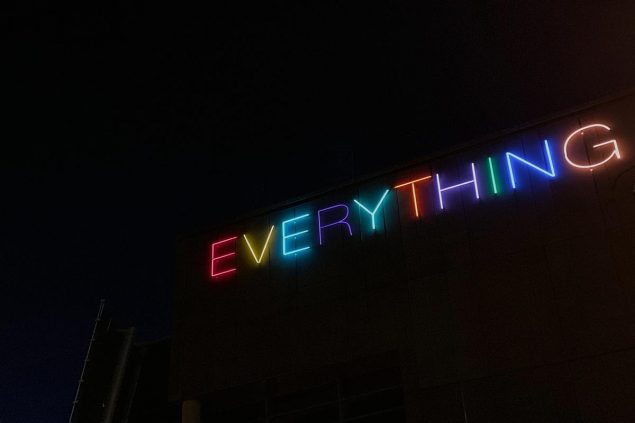 There is a wonderful story behind the inspiration for that poem. A few summers ago, I took my family to a minor league baseball game so we could see the future stars of our favorite team. And after the umpire told the teams to "play ball," a group of nuns came trotting out of the dugout! True story. The Mother Superior walked to the mound and threw out the ceremonial first pitch. It was a wonderful moment—a crowd hushed in reverence, the elderly nun winding up, her long robes whipping in the wind, the catcher kneeling to receive the ball. It was a deeply meaningful and very metaphorical moment for me. I spent the rest of the afternoon thinking about the possible connections between sports and spirituality. The result was a poem about a fictional nun named Sister Beatrice who throws out the first pitch on Opening Day. This poem was published in the literary journal Harpur Palate and later become the first poem in my chapbook, Workers' Rites. I just fell in poetic love with this fictional nun, and began to write more and more poems about her. I tried to explore Beatrice's internal life, as well as the tensions involved when a semi-cloistered nun interacts with the community at large. She gets called to jury duty, for example, and has to reconcile her contemplative life with the horror experienced by the victim. "Mirror, Mirror" was perhaps the tenth poem I wrote about Sis
ter Beatrice.
Tell us about your writing process—either generally or specifically with regard to the birth and development of this poem.
My writing process involves a lot of time away from the keyboard. After finishing a poem, I take some time to reflect, to cultivate new ideas and images. This reflection time might be as short as a day or two, or may extend into several weeks or more. I might take long walks, jot down some images in a notebook, read books about history or science, or discuss an idea with friends. I never know where an idea might come from, so it's my job to remain open to the process at all times. I remember driving with my family to the minor league game, and promising myself that this day at the ballpark was going to be a mini-vacation from writing. But as soon as the Mother Superior came out of the dugout, my mind clicked into writing mode.
Once I have an image or two in mind, I sit down to write. I love the revision process and savor the way the poem evolves over time. Another part of my process is trying to write a series of poems around a particular theme. This helps me to explore a topic in depth, and seems to keep the ideas flowing, as one poem builds on another.
Name your favorite living writer and tell us why.
I read a lot of fiction and poetry. Some of my favorite novelists are Louise Erdrich, Ursula Heigi, and Toni Morrison. I love all of these writers for their focus on diversity, their powers of description, their amazing plot lines, and strong character development. My friend Sally Bellerose just published an amazing novel, The Girls Club. One of my favorite living poets is Sharon Olds, for her honesty and powerful imagery. I love how she writes about being a wife and mother. Her poems about tending to her dying father remain vivid in my mind years after reading them.
What's the hardest thing to get right in a poem?
Getting those first few words on the screen can feel very hard sometimes. A major issue for me is anxiety. During my reflection times, when I work out ideas and themes, I sometimes feel very anxious that the next idea might never come. I would say that the hardest thing is dealing with this anxiety and recognizing that the down-time is itself a necessary part of my writing process.
https://hungermtn.org/wp-content/uploads/2020/05/jennifer-feng-zQ9M6Rjn4m0-unsplash.jpg
800
1200
Miciah Bay Gault
https://hungermtn.org/wp-content/uploads/2021/09/VCFA_logo-rgb-200x200-1-300x300.png
Miciah Bay Gault
2012-04-16 21:27:53
2020-06-20 21:50:43
Visiting with Ellen LaFleche

by Claire Guyton