You are in training, learning how to help people with the sorrows, fears, and angers they want to banish, the pains they wish to exorcise or learn to carry more lightly. You are introduced to a man with cancer. He is exactly your age. Forty-eight. The first time you meet is the second week of your internship as a clinical mental health counselor. You are in a medical exam room with the man, his wife, the oncologist, and a nurse, and the news is not good. The wife's brow is furrowed in confusion, and she has begun to cry. The man has vaulted his compact, laborer's body from his chair and is pacing a patch of floor that, because of the number of people in the small room, cannot measure greater than four by six feet. He turns his back on everyone to stare, momentarily, through the glazed slit of a window which cannot be opened.
The man has just been told that the tumor in his lung has continued to grow throughout the month he received chemotherapy. Turning away from the window to return to his seat, his eyes find yours, and now it is as if you were peering into a kaleidoscope of his emotions, a clacking tumble of bright, jewel-colored shards: fear, anguish, pleading, disbelief, outrage. In the same instant, his glance erupts in silent questions, Did you hear what he said? How can this be happening? What did I do wrong? Am I going to die soon? All as clear in your mind as if he had spoken. This has leapt through the man's eyes in an incalculable instant; he has stared it right into you, a total stranger.
For this man, the next nine months will be filled with medical setbacks and recoveries, with decision after necessary decision and no happy options to choose from, with all the emotional gymnastics of attempting to adjust to ever-changing circumstances. The glimpse you had of his turmoil on that first day will become a familiar eloquence. Also a source of professional dismay as you find just how difficult it is to interrupt the continuous dive and swoop of his fears, their fevered search for places to land. His anxieties are so various, constant, and energetic that you begin to think they may be as much a part of him as his arms and legs, that they are, in fact, a way for him to know who he is. It will take the remainder of your training to appreciate just what a comfort they might be to him.
The one thing that will not change is his deepest wish, a wish even he knows is useless, but which he clings to as determinedly as a terrified child will clutch a scrap of blanket for protection. How many times in nine months will you hear him say, "I just want everything to go back to the way it was before"? How many times will you look into those wetly pleading eyes and feel your heart dip heavy, because as long as he tenders a belief in a guaranteed impossibility, he will continue to rock himself in a cradle of avoidable pain. You would lift him out of it if you could. But he's the only one who can move himself from this static nostalgia for his pre-diagnosis life (a life that can never be recovered, regardless of the course of his illness), to an active desire and will to live now.
Just how long does it take to realize that he isn't really living anymore? A remark from his wife here, his own report, a comment from his grown daughter there, and you belatedly piece together that he just isn't doing much of anything these days. Though he is muscular and, except for the tumor, in good health, though everyone from his medical oncologist to his radiology technician encourages him to ride his bike, go walking, take off for the beach for a few days, he will hardly leave the couch, much less the house. You suspect he is frozen in a paralysis of waiting. Waiting for this or that course of treatment to be over, waiting to feel strong again, waiting to go back to his job, waiting to be told he no longer has cancer, waiting to, at last, feel unfrightened—then he'll get back to living.
He likes to walk, but is so scared he'll collapse (an occurrence that, according to his doctors, is no more likely now than it was before his diagnosis) that he won't do it, not even in his own neighborhood, not even with a cell phone in his pocket. He will not go to the beach: two-and-a-half-hours' drive from the cancer center is too far to risk. He cannot bear for his wife to leave him alone for more than a few scant minutes at a time. (She carries around her fatigue, her desperation for a break, like a knapsack full of mud.)
Even when the scan shows a 90% reduction in tumor size, even when he learns he's now eligible for the surgery he's always trusted more than the mystical toxins and x-rays, he cannot be glad. To proceed as if good news could actually hold might be to jinx it. And so: "If they're right. If they didn't read the test wrong. If they know what they're doing. If it lasts." It won't last, you want to shout, because nothing does, which is why it's so important that he not waste time disbelieving the physical strength and health he has right now. Because you have finally realized: what he is doing, all day long, every day is having cancer. Each new day, he starts again, scared breathless by his body's unknowable but indisputably treacherous processes, opting, finally, to sit very, very still. His head knows that such committed inertia will not keep bad things from happening; the pit of his stomach says otherwise.
And then, six months into his illness, he gives a tentative smile and confesses he might like to ride his bicycle soon. He is pleased with himself, as he is pleased to report that the beach trip his wife has been begging for is looking good, too. What a happy shock! He is actually looking forward to something. Which is about the same time he experiences a sudden and extensive loss of strength in his left arm. Back to the hospital he comes. Tests are done. Waits are endured. Results, when they finally arrive, are unwelcome. The cancer has metastasized to his brain.
A man who cannot bring himself to trust his doctors' good news cannot now be expected to believe their assurance that brain metastasis is not a summary death notice. The oncology catechism "We can't cure it, but we can treat it," uttered by doctors of several different specialties, fails to convince. He cannot hear, or is afraid to believe, the promise that life is not yet finished with him; the promise hums too softly to drown the howl of betrayal inside for being given life on such fraught, compromised terms. And he continues to believe, despite repeated experiences to the contrary, that as long as he refuses to hope, disappointment can be forestalled. Entering another treatment phase, he bats away expressions of optimism as if they were poisoned arrows.
And what have you, helper-of-people in training, been doing all this time, besides witnessing his trek down a booby-trapped road from the safe vantage of your own good health? Well, you have offered yourself as a receptacle for his and his family's outpourings. (You believe in the power of deep listening.) You have (clumsily) disrupted marital sniping, or at least redirected the focus of its energy and heat. Every time they discovered some small way to make themselves happier in the midst of their misery, you celebrated with them. You have made them laugh. You have (literally) held their hands, given hugs, and yes, planted kisses on cheeks and foreheads.
But you are a rookie. You have been so caught up in making sure they felt heard, supported, understood, that, unwittingly, you have failed them. No attempt you've made to apply logic or to challenge their distorted thinking has altered what was irrational to begin with. You knew better, really, than to imagine it would, but ultimately the temptation to speak in the authoritative, supposedly reassuring voice of reason overpowered this knowledge. Not knowing a more effective approach, understanding how real and exhausting their worries are, you stuck with what you knew how to do, what they seemed to appreciate your doing, which came down, mostly, to listening and encouraging. But now you wonder: at what point does long, hard listening to numerous repetitions of the problems become a mechanism that helps to sustain them? How could you have overlooked the obvious alternative of helping this patient escape the matrix of his fears by focusing on what gives him joy? What can he see himself living for, instead of only battling against?
Very near the end of your training, you visit him in the hospital. His wife, who has not been home in days, sleeps in a vinyl reclining chair, looking as crumpled as a bag of laundry. You and the patient talk quietly. His post-surgery pain level is manageable, he says, though he hasn't felt up to the walking the physical therapist wants him to try. He hasn't heard when he might be discharged. He otherwise feels pretty good, though he is worried, as always, about what else is in store. "You know," you find yourself saying, "we've spent a fair amount of time together in the last several months, you and I." He hums and nods an acknowledgment of this. "And we've had some pretty important talks, about pretty personal stuff." He agrees with this, too. "I realized I know a lot about what upsets you, scares you, makes you angry and anxious. And I feel like an idiot," (that sharpens his attention) "because in all this time, I still have no idea what it is you love about life. I've never asked, and I'm sorry, I don't know why it hasn't occurred to me sooner. What do you love about your life?" you ask, speaking his name.
Tears bolt to his eyes, his whole mouth turns down in a crescent of grief and trembling. "Being here," he whispers hoarsely. "I just love being here, that's all." He wipes his eyes. You squeeze and hold onto his square, calloused hand. "Of course you do," you say. "Of course." You sit together like that for awhile. You think of all the conversations you might have had with him, conversations to name just what it is about being here that he loves so much, conversations, perhaps, about how he might bind himself more firmly to those things. All the expected recriminations of inexperience and lament for what you could have (should have) tried.
You sit there together in a small envelope of silence, holding hands. And then, emboldened by how few chances remain to be with him, having lost the luxury of time to elicit things subtly and obliquely, you risk umbrage and misunderstanding by telling him what you think he should do. With not a little urgency, you tell him he must hold fast to that wanting to be here. You tell him you believe that it is the strength of this very desire that can pull him through the darkest times. You say that all of that goodness he longs to embrace can become a stronger force in his life than all of the badness he fights so hard to ward off. You say it's not too late, not as long as he's here, alive, whatever his condition. He presses his lips together, looking away, pressing down new tears. You stop speaking. He squeezes your hand again, longer this time. You believe this means he wants to believe these things. You wonder what he will decide, in the end, to believe, to do.
His wife uncurls from her nest in the recliner and smiles sleepily in your direction. You rise and kiss the top of his head, your lips firm against the bristle of new fuzz, and walk around the bed to hold his wife in a long hug. A kiss for her brow this time, a reminder to have you paged (they won't; they almost never have) whenever they want to talk, "hellos" to be passed on to their daughter and granddaughters, and off you go, other patients, other families to see.
The last time you heard, he was in a wheel chair, and they were still plugging along, doing what needed to be done. You can't stop wondering if they ever made it to the beach.
Art by Matt Monk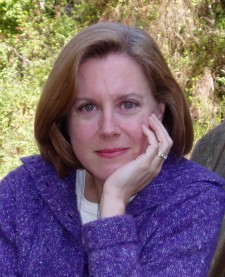 Charisse Coleman's essays have appeared in the literary magazines Witness, Ascent, Passages North, and Sou'wester, among others. Her work has twice been listed as a Notable Essay in the Best American Essays series, as well as nominated for a Pushcart, and she is a two-time recipient of North Carolina Arts Council grants for nonfiction. Charisse is a counselor in private practice, co-facilitates grief support groups at the Duke Community Bereavement Center, and will soon complete the 18-month Gestalt Training Program at the Gestalt Institute of Cleveland. She has recently begun to work with veterinarian practices to provide grief counseling for people who are mourning, or facing the imminent loss of, a pet. She lives in (and is totally crazy about) Durham, NC.
https://hungermtn.org/wp-content/uploads/2013/04/monk.HM17.jpg
700
1000
Miciah Bay Gault
https://hungermtn.org/wp-content/uploads/2021/09/VCFA_logo-rgb-200x200-1-300x300.png
Miciah Bay Gault
2011-06-30 13:47:45
2019-10-11 15:18:08
What More Can a Body Do?

Charisse Coleman