The judges are:
 Janet Burroway- Howard Frank Mosher Short Fiction Prize

Robert Michael Pyle – Hunger Mountain Creative Nonfiction Prize

Lee Upton – Ruth Stone Poetry Prize

Rita Williams-Garcia – Katherine Paterson Prize for Young Adult & Children's Writing
Janet Burroway, awarded the 2014 Lifetime Achievement Award in Writing by the Florida Humanities Council, is the author of eight novels including The Buzzards, Raw Silk (recently re-released by Open Road Media), Opening Nights, Cutting Stone, and Bridge of Sand. Plays includeSweepstakes, Division of Property, and Media With Child (Sideshow, 2009), which have received readings and productions in New York, London, San Francisco, Hollywood, and Chicago; Parts of Speech, winner of the Brink! Development prize of Renaissance Theatreworks in Milwaukee; andBoomerang, winner of the Sideshow Theatre Company's Freshness award in 2015. Her textbooks Writing Fiction (the most widely used creative writing textbook in America) and Imaginative Writing, are in 9th and 4th editions respectively. She is the editor of a 2014 collection of essays by older women authors, A Story Larger Than My Own, from University of Chicago Press, and her memoir Losing Timappeared in the spring of 2014 from Think Piece Publishers. She is Robert O. Lawton Distinguished Professor Emerita at the Florida State University.
Robert Michael Pyle dwells, writes, and studies natural history in rural Cascadia. An Honorary Fellow of the Royal Entomological Society and a Guggenheim Fellow, he founded the Xerces Society for Invertebrate Conservation. Pyle's eighteen books include Wintergreen (winner of the John Burroughs Medal), Sky Time in Gray's River, The Thunder Tree, Where Bigfoot Walks, Chasing Monarchs,Mariposa Road, Walking the High Ridge, The Tangled Bank, Evolution of the Genus Iris: Poems, and a flight of butterfly books. Pyle has taught place-based writing at Utah State University, as Kittredge Distinguished Writer at the University of Montana, and in many other venues from Alaska to Alabama, Tasmania to Tajikistan. He is currently making poems and music with his friend, neighbor, and Grange brother, Nirvana bassist Krist Novoselic.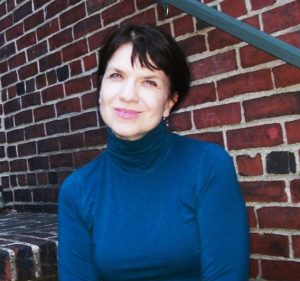 Lee Upton's sixth collection of poetry, Bottle the Bottles the Bottles the Bottles, recipient of the Open Book Award, appeared in May 2015 from the Cleveland State University Poetry Center. Her poetry has appeared in The New Yorker, Atlantic Monthly, the New Republic, Poetry, Best American Poetry, and in numerous other journals and anthologies. Her collection of short stories, The Tao of Humiliation, received the BOA Short Fiction Award and was selected by Kirkus Reviews for their listing of "The Best Books of 2014." She is the author of the novella The Guide to the Flying Island; the essay collection Swallowing the Sea: On Writing & Ambition Boredom Purity & Secrecy; and four books of literary criticism. She is the Francis A. March Professor of English and Writer-in-Residence at Lafayette College.
Rita Williams-Garcia is the author of the novel One Crazy Summer, a Newbery Honor book of 2011, a winner of the Coretta Scott King Award, a National Book Award finalist, the recipient of the Scott O'Dell Award for Historical Fiction, and a New York Times bestseller. The sequel, P.S. Be Eleven, was also a Coretta Scott King Award winner and an ALA Notable Children's Book for Middle Readers. She is also the author of six distinguished novels for young adults: Jumped, a National Book Award finalist; No Laughter Here, Every Time a Rainbow Dies (a Publishers Weekly Best Children's Book); Fast Talk on a Slow Track (ALA Best Books for Young Adults); Blue Tights; and Like Sisters on the Homefront, a Coretta Scott King Honor Book. Williams-Garcia lives in Jamaica, New York, and is on the faculty at the Vermont College of Fine Arts in the Writing for Children & Young Adults Program.
For more information, visit hungermtn.org/contests.
https://hungermtn.org/wp-content/uploads/2017/02/rsz_arash-asghari-znssdsmy9ho-unsplash.jpg
800
1200
Miciah Bay Gault
https://hungermtn.org/wp-content/uploads/2019/03/Writing-and-Publishing-Logo-300x874px.png
Miciah Bay Gault
2017-02-17 13:40:32
2020-06-22 06:12:05
We Are Pleased to Announce the Judges for Hunger Mountain's 2016 Literary Prizes